Amazon Briefing: Overseas sellers are cautiously optimistic about changes to Amazon's Europe business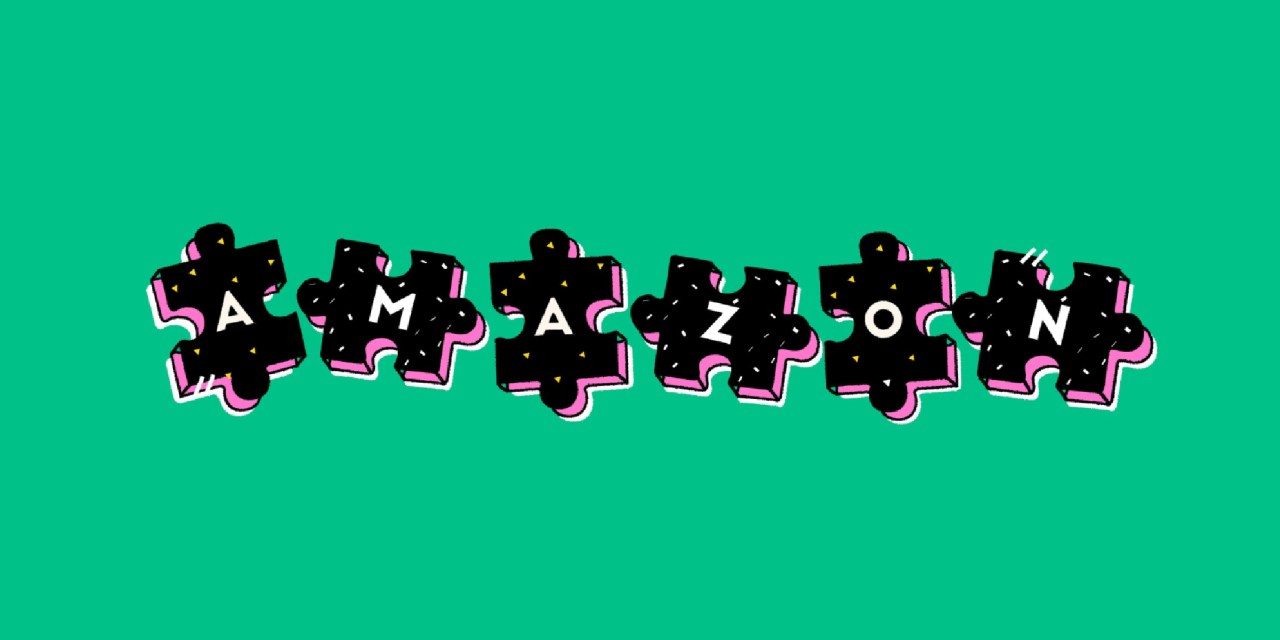 Ivy Liu
This is the latest installment of the Amazon Briefing, a weekly Modern Retail+ column about the ever-changing Amazon ecosystem. More from the series →
This is the latest installment of the Amazon Briefing, a weekly Modern Retail column about the ever-changing Amazon ecosystem. To receive it in your inbox every week, sign up here.
Amazon is making concessions that give European sellers more control — but some sellers aren't sure the recent changes are enough.
The e-commerce giant is no stranger to investigations both overseas and in the U.S. Two years back, The Wall Street Journal reported that Amazon employees were using information about independent sellers on the site to create rival products. In November 2020, EU antitrust authorities accused Amazon of stifling competition in online retail markets and have now also launched a second inquiry into the firm's operations. And last year, Amazon was accused of manipulating its buy box — a button on product detail pages that essentially indicates the preferred seller to buy from — rankings, and favored third-party sellers who paid it to use its warehouse and delivery services.
In response to all of this, the Seattle company is reportedly scaling back its private labels business amid regulatory pressure, according to the Journal. In addition, the company offered to restrict the use of marketplace seller data and modify its buy box rankings to allay regulators' worries and red flags in the European Union. Last week, EU antitrust regulator the European Commission asked for feedback on Amazon's promises to address its worries about anticompetitive behavior. If accepted by the E.C., these changes will only apply to Amazon sellers in Europe for a five-year period.
Sellers and experts have cautiously welcomed these changes since they level the playing field for third-party sellers. However, they are also concerned that these adjustments will mean Amazon will modify its ranking criteria — meaning sellers will need to once again recalibrate their strategies.
Of the changes announced, sellers say the scaling back of private-label brands will likely have the biggest impact.
"The fact that independent brands will soon become more visible on Amazon is a positive development and should only be encouraged," said Maik van den Berg, CEO and founder of hair supplement brand Neofollics. "Ultimately, consumers should see the products most relevant to them and with the highest quality. Personalization is key," added van den Berg.
"That's the best news that private sellers on Amazon could possibly get," said Lesley Hensell, owner of Blackland Prairie and co-founder of Riverbend Consulting. Hensell has been a merchant on Amazon since 2010, selling health and beauty products. "Do I trust Amazon that they're not going to use that third-party seller data? No. But, if they are not selling the products they're not going to have a need for it," she added.
Ondřej Hradec, director of e-commerce at Mascot Online, a Netherlands based Amazon seller was more measured in terms of impact on sellers because Amazon's private labels were largely focused on low-cost items.
"I think that the biggest impact will be in the advertising space and SERP[search engine results page] positioning, where Amazon was recently giving too much visibility to its own private labels," said Hradec. On Amazon, Mascot Online sells furniture and home accessories brand Lifa Living, kitchen accessories and appliances brand Magnani among others.
At the same time, only reducing the private label business means nothing, said van den Berg of Neofollics. In his eyes, product discovery is still a major issue for Amazon — even if its own brands are taken out of the equation. "How does the website's algorithm make it fairer competition? How does Amazon give consumers the freedom to choose a brand? Can the consumer compare a product on the most important features? How can customers make a distinction between a unique product from an independent brand or private label products from Amazon or a dropship-like businesses?" questioned van den Berg.
Amazon's buy box offer
But even with this private label move, other changes remain opaque.
The buy box is one of the most coveted things to get on an Amazon listing — it drives the vast majority of sales for the merchant. Experts maintained that Amazon's commitments towards the buy box lack clarity and lots of unanswered questions remained.
"Sellers, in general, have a lot of angst about the buy box," said Hensell. "I found Amazon's statements about the buy box extremely confusing."
Amazon told the European Commission that it will treat all sellers equally when determining what to list in its buy box. In the event that there is a significant difference in price or delivery, the company said that it will present a second, competitive offer in addition to the primary "buy box" item.
Still, Amazon's methods for selecting which brands are chosen for the buy box remain unclear even with these recent announcements. At the very least, said Miya Knights, director and publisher of Retail Technology, Amazon needs to explain how its proposed second buy box for a rival product will work.
"How will they ensure that the introduction of a second buy box is given equal weighting on the page and doesn't just confuse consumers? Equally, it needs to explain what non-discriminatory criteria will be used to decide which sellers and offers are included in its Prime programme," said Knights.
On the flip side, if the new rules are accepted, brands selling on Amazon's buy box will have to form a new strategy and redefine their warehouse management system, stockpiles and campaign management all built around the buy box, said Stef van Boekel, who works with brands to help them have a European Amazon presence. "Complete strategies on winning the buy box will have to be redesigned. Largely because changes in merchant rankings will have a direct impact on sales and inventory," added van Boekel.
Overall Impact
In 2021, Amazon had 1.4 million sellers in the European marketplace across Germany, U.K., France, Italy, Spain, Sweden, The Netherlands and Poland, according to data from Marketplace Pulse. And 85% of European sellers, predominantly based in U.K. and Germany, surpassed one million in sales in 2019.
Long term, according to van Boekel, Amazon's seller network and the scale of the companies that support it are growing in influence. "Amazon should focus more on their profitability," he added.
Others agreed. "It really does answer the concerns brought up by the regulators. I would be surprised if it continued to drag on and wasn't accepted," said Hensell of Riverbend Consulting.
"Its suggested changes will likely go quite far towards satisfying the E.C. antitrust investigators' concerns," said retail analyst Knights.
Amazon news to know
What we've covered