Amazon Briefing: The B-to-B marketplace opportunity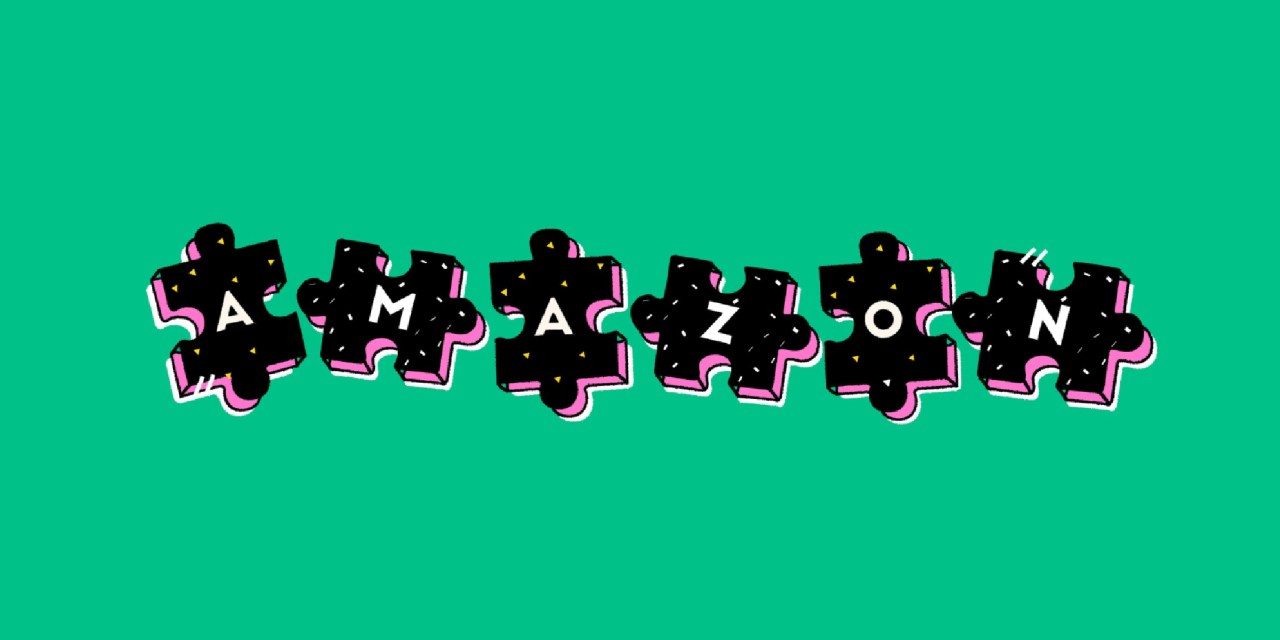 Ivy Liu
This is the latest installment of the Amazon Briefing, a weekly Modern Retail column about the ever-changing Amazon ecosystem. To receive it in your inbox every week, sign up here. 
The Amazon acquisition boom is beginning to set its sights on Amazon's business-to-business marketplace, shining a spotlight on what has remained an under-the-radar section of the Amazon seller ecosystem.
Companies that specialize in buying up small Amazon businesses and integrating them into a larger product portfolio raised a collective $7 billion in funding this year. One of the most recent additions to that group is Olsam, a company that described itself in its funding announcement as focusing particularly (although not exclusively) on third-party B-to-B sellers on Amazon.
Olsam's co-founder, Sam Hörbye, was a former manager of Amazon Business in the U.K., and he told Modern Retail in an email that "B-to-B is a particularly exciting channel which few sellers have explored properly but we are really confident in executing on." He pointed to strategies like bulk discounts, and noted that many wholesale products have "specialist IP protection, materials and design," as reasons for his enthusiasm. But in focusing on Amazon Business sellers, Olsam is also underscoring just how big of an opportunity B-to-B has quietly become for Amazon — and Amazon sellers — writ large.
In March, Amazon announced that Amazon Business, the B-to-B marketplace, surpassed $25 billion in annual sales. Around half of those sales, it said, came from third-party sellers. That's a big step up from when Amazon last reported numbers on the size of Amazon Business — sales were only $10 billion annually in 2018 — and it put the B-to-B marketplace on track to cross $100 billion in annual sales in the next five years, according to Marketplace Pulse. Amazon has said that Uber, Intel and others buy from Amazon Business.
Although only certain customers can access Amazon Business — to buy from it, customers have to set up business accounts with Amazon — the look and feel of both marketplaces is the same, and many of Amazon's business sellers also double as consumer-facing sellers. They list their products on both the regular consumer marketplace and on the business marketplace, albeit with different price structures. (Amazon Business has reduced "business prices" as well as bulk discounts.) Popular B-to-B categories include office supplies, construction materials and tools, said Hörbye.
The difference is the restrictions attached to offering products through the business side. Sellers have to clear requirements for in-stock rate (99%+), on-time shipping performance (98%+) and cancelation rates (less than 1%) in order to list their products on Amazon Business. For comparison, on the consumer side, Amazon says that sellers who dip below a 97% on-time shipping performance aren't at risk for suspension, but it could hurt them in other ways, like in their rankings. Because of the extra hurdles, Amazon Business has only 150,000 sellers in the U.S., compared to around 1.5 million active sellers worldwide on the consumer marketplace.
"Today most of the sellers on B-to-B are also selling on B-to-C, but as B-to-B continues to grow bigger I'm sure we'll see more B-to-B-only focused sellers," said Juozas Kaziukėnas, founder of Marketplace Pulse. He added that while Amazon Business "sells a lot of office supplies," it built out other categories, like selling PPE in bulk to businesses, during the pandemic.
In terms of pure revenue, B-to-B is also a much bigger opportunity, given that most of the items a business might buy through Amazon are ones they need to buy in bulk. That will likely accelerate in the coming years as B-to-B e-commerce sales themselves balloon. Although wholesale purchases have typically happened in person, at big trade shows or through physical product catalogs, digital wholesale marketplaces have increasingly gained traction — and significant amounts of funding — for taking an e-commerce-first approach to B-to-B.
While new wholesale marketplaces like Faire are expanding globally, Amazon, which already captures the plurality of consumer e-commerce sales, seems like a natural company to make inroads in B-to-B, especially as those sales and wholesale deals are increasingly struck online.
Those same upsides could exist for Amazon aggregators, too. Fundamentally, acquiring a B-to-B-focused Amazon business is not any different from acquiring a consumer-focused one, said Kaziukėnas. "Amazon B-to-B sellers can be evaluated and integrated identically to B-to-C sellers," he said, and "many aggregators probably don't even make a distinction" between the two. They're looking for any kind of extra revenue stream.
Hörbye said he believes that "only a small portion [of B-to-B products] are correctly optimized to be successful" on Amazon, and certain tweaks — adding VAT exclusive pricing, bulk discounting and allowing customers to request a price quote — could increase sales.
Olsam might be the first to tout its focus on the B-to-B side, but it's likely that other aggregators have already bought businesses with strong B-to-B sales in addition to strong consumer sales. In many cases, Amazon third-party sellers are offering products on both platforms anyway.
A B-to-B focus can be a tricky proposition, given the contract negotiation and order planning that is sometimes required. But the level of planning that wholesale demands also has its pros. On Amazon Business, sellers can set bulk discounts, encouraging deep-pocketed companies to buy large amounts of their product at once. That way, they can meticulously plan out the demand and the fulfillment needed to get those products to customers.
Especially in moments like this, where all of retail is experiencing a supply chain crunch, B-to-B sellers might not see quite the same fluctuations as everyone else.
Welcome to the cashierless Whole Foods
Amazon announced this week that it is building two new Whole Foods stores — one in D.C. and one in California — with its cashierless technology called Just Walk Out.
While Amazon has previously rolled out Just Walk Out to its Go and Fresh stores, this is the first time Amazon is adding the technology to a Whole Foods location.
The announcement is important for a couple of reasons:
First, Amazon has previously limited cashierless checkout to small-format stores, and the addition of Whole Foods suggests it can work even in bigger spaces.
And second, the choice to add cashierless checkout only to new Whole Foods stores, rather than retrofit it to existing ones, hints at some of the limitations of integrating this technology across Amazon's pre-existing brick-and-mortar network.
Amazon news to know
Amazon pickup lockers have been popping up in private stores and in public spaces for years. But according to a recent report, they are not always a big revenue driver: in Chicago, Amazon installed 49 lockers in public parks, with another 53 in the works. That will be a boon to Amazon — but in exchange for the lockers, the city of Chicago is reportedly receiving only $137k.
Amazon is reportedly launching its own, private-label TVs. That feels like an inevitable evolution given the success of Amazon's Fire Stick and Fire TV software, but it will probably also boost the case for the company's ballooning OTT ad business, which serves ad, among other places, on TV streaming platforms.
In the months since Amazon removed several prominent Chinese sellers for paying for fake reviews, Chinese sellers have begun to lose a slight amount of marketshare on Amazon. Chinese sellers now make up 38% of top sellers on Amazon, down from 40% earlier this year.
What we covered
Discord, the decentralized chat network popular among gamers, recently crossed 150 million active users, and it is so big that brands like StockX and Jack in the Box are beginning to market on it.
In the past decade, cheap Europe-based grocery stores have led a slow expansion into the U.S. market — and the latest to come to North America may be the Russian hard discounter Mere, which offers prices at least 20% cheaper than rivals Aldi and Lidl.
Like masks before it, the latest product to take over marketplaces is vaccine card holders.