Amazon Briefing: What Amazon's 4-star store closure says about its future retail ambitions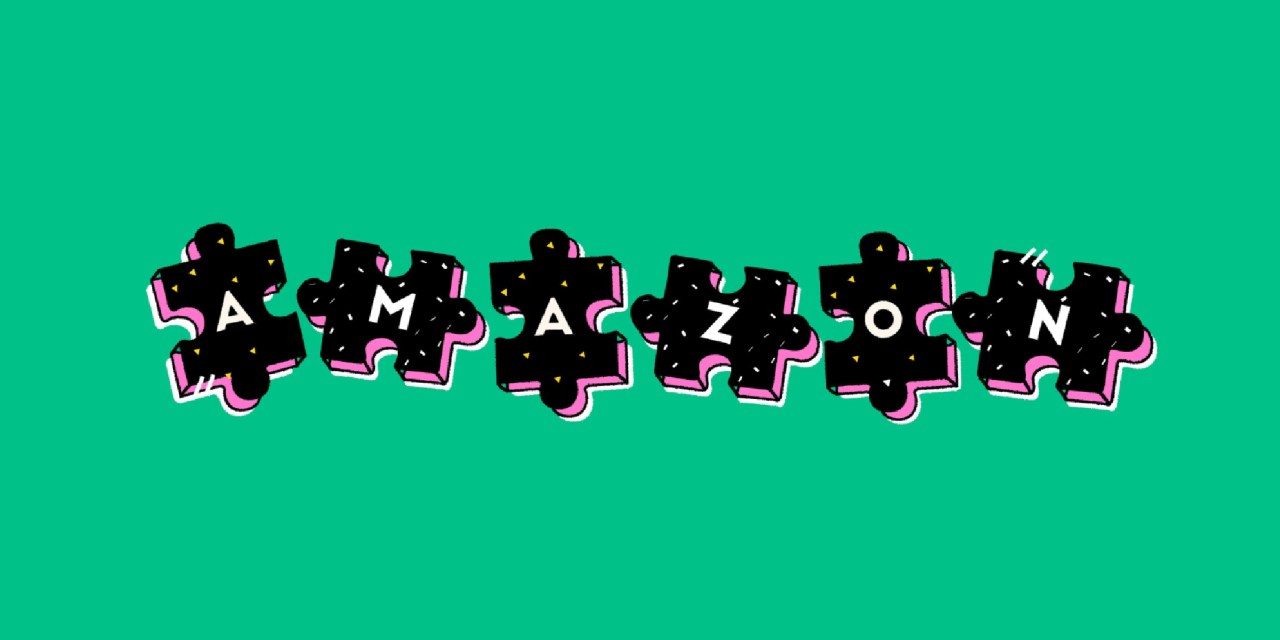 Ivy Liu
This is the latest installment of the Amazon Briefing, a weekly Modern Retail+ column about the ever-changing Amazon ecosystem. More from the series →
This is the latest installment of the Amazon Briefing, a weekly Modern Retail column about the ever-changing Amazon ecosystem. To receive it in your inbox every week, sign up here.
Amazon's decision last week to shut down both its bookstores and 4-star stores signifies a big shift in its brick-and-mortar retail strategy. That's especially true when you look at the rise and fall of the 4-star stores in particular.
Amazon 4-star stores were an experiment in curation. First unveiled in 2018 with a location in Soho, the idea of the brick and mortar shop was to feature only the most highly-rated products on Amazon. Last year, Amazon had 31 of these stores locations up and running — with more planned in the months to come. And their sunsetting hints at Amazon admitting what parts of its current physical retail strategy don't work — and potentially what does.
The stores featured collections of items from a variety of sellers. According to the blog post first announcing 4-star's existence, the locations featured collections of products such as "Trending Around NYC" and "Most-Wished-For." What's more, all the products were marketed alongside customer reviews.
For a few years, 4-star stores were part of an experimental brick-and-mortar strategy — one that focused more on experience and brand building, and less on driving conversions. In early 2020, before the pandemic first hit, Amazon announced plans to open 10 more 4-star locations, including one in the New Jersey mega-mall American Dream. And even last year, Amazon unveiled plans to expand the 4-star stores to the U.K.
So, what happened? According to Andrew Lipsman, principal analyst at eMarketer, the basis of Amazon 4-star stores required a lot of lift. "Ultimately, it was about curated assortment," he said.
The idea behind the stores was to bring in foot traffic from passersby who would peruse and maybe buy a fun item or two. But that goes against the very reason why Amazon is such a retail powerhouse — it's not about curation, but ease and practicality. "The reason most people use Amazon is the long-tail — not the hit products," said Lipsman. What that means is that people can easily go to Amazon to buy the usually unbranded necessities they need and have them delivered in a short period of time.
"Amazon isn't the leader in curated assortment — you have Target, other stores," Lipsman said. Indeed, big-box stores like Target — and even Walmart — have spent years wooing buzzy startups to be featured on both their websites and store floors. As a result, they've become better at in-store product discovery. And, according to Lipsman, those retailers have an edge in terms of customers using their stores as a means to find and exciting items and brands.
What's more, even if the 4-star model were to work, it would still be an increasingly expensive endeavor. Curation-focused stores, said Lipsman, "have to be in a high foot traffic commercial center or mall. Those tend to come with high rents." This is because these types of stores are focused on attracting a volume of customers looking to discover new products — rather than customers looking to make regular trips for essentials, like groceries. With that, being in highly trafficked areas like malls or trendy neighborhoods like Soho was integral to get the eyeballs the Amazon 4-star stores needed. "To make a profit in those stores was hard given that model," Lipsman said.
As such, in the vein of all things Amazon, Amazon 4-star stores were more of an experiment than a long-term stake. "Amazon [has always been] testing out and getting information as to what they needed to do to survive in a physical retail space," said Elaine Kwon, managing partner at the e-commerce management firm Kwontified. "They are trying and iterating and improving the experience in-store," she said. With that, programs like 4-star stores — and even Amazon Go — are ways for Amazon to test out new strategies and features that they may implement in future designs. Whole Foods is in fact now trialing Amazon Go's cashierless technology.
These closures, then, represent a honing of the focus — and, likely, an admission of what's currently working for Amazon in physical retail (and they come right only seven months after Andy Jassy took the reins as CEO). "They probably took some learnings and are now more focused on CPG, grocery and apparel," said Lipsman. Indeed, Lipsman went to an Amazon Fresh store in Illinois the other week and noticed some curated product sections in the vein of the 4-star store for non-food items like cookbooks and instant pots.
Lipsman added that while these retail programs are experiments into physical commerce, they also present important new monetization programs for Amazon. "It's all about advertising," he said. Business Insider, for example, recently reported just a few weeks ago that Amazon has big plans to sell ad inventory to brands using its digital screens. "I think they probably tested out these stores and realized the links between online and offline weren't that strong," Lipsman said. "It's going to be a different thing for Amazon Fresh."
At the same time, one big piece that often gets forgotten in these shuffles is the brands and sellers that make up the selection. And while these store closures may not come as a surprise, they do represent the turbulent and whiplashed selling environment. "Brands are certainly interested in how they can introduce their products into new retail formats to expand overall sales, but Amazon unfortunately doesn't make it easy," wrote Mark Power, CEO of the consultancy Podean, in an email. "Brands are frustrated with having to work with separate teams, with separate objectives and separate criteria for ranging."
Is Amazon's tumultuous relationship with brands going to change following these recent moves? Probably not. But there are some other retail programs on the horizon that will likely take the place of the 4-star stores — or, at least, implement some of their programs. Amazon has already said it plans to open its first apparel-focused store, Amazon Style, later this year.
That may be what ties some things up. "I think what you're going to see is a lot of what they've already done," said Kwon. "All of those previous experiences were in some way shape or form informing the next big step."
Amazon news to know
Amazon is the latest global company to stop its services in Russia as the war in Ukraine rages on. The company this week said it would suspend Amazon Prime Video offerings to customers in Russia.
The House Judiciary Committee has sent a letter to the Justice Department asking that Amazon be investigated for obstruction of justice. According to the letter, which was obtained by the Wall Street Journal, lawmakers believe the e-commerce giant didn't provide adequate information during an inquiry into its antitrust practices.
It's difficult to find enough man power to run a consistent grocery delivery business. To stay competitive, CNBC reports that Amazon is making grocery pickers Whole Foods employees rather than gig workers.
What we've covered
A couple of the buzzy startups that intended to build a new type of department store experience have quietly shut down. A few remain, but they may need to tweak their business models.
More brands are testing out Reddit as an advertising channel. We spoke with Ulta and MeUndies about how they are using the link sharing platform.
Some apparel retailers are reporting growing revenue, but that growth is stunted by supply chain woes. We rounded up some of the biggest players' recent results and the issues hampering them.