Amazon Briefing: What Dave Clark's departure means for Amazon's consumer business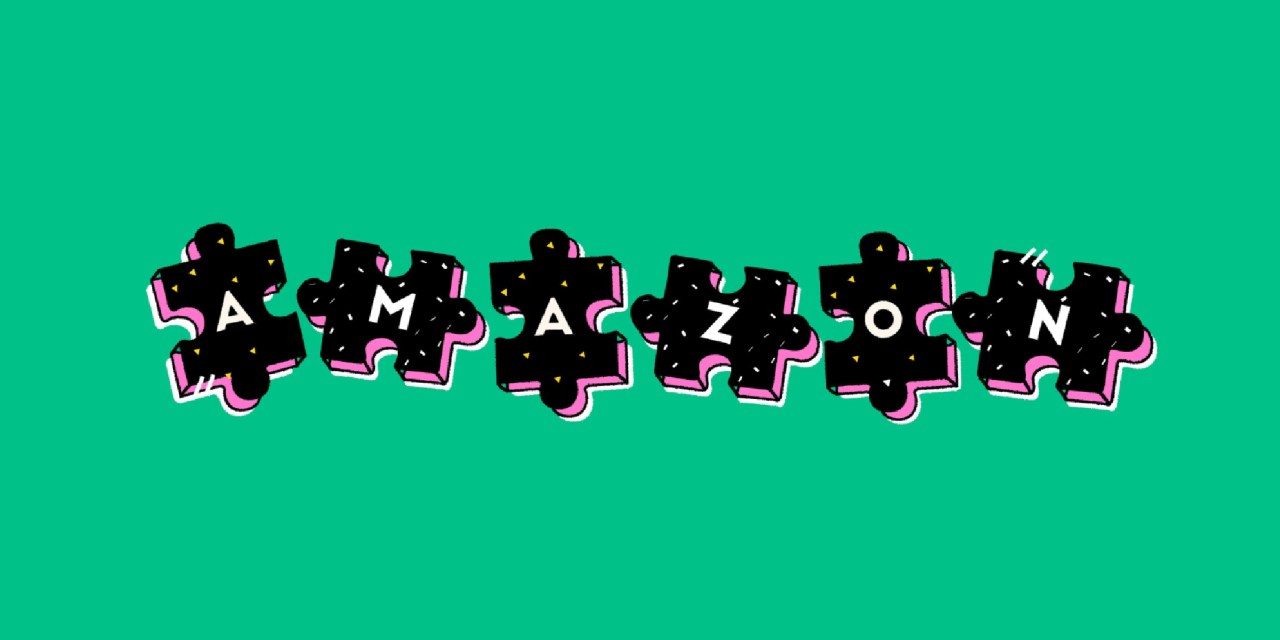 Ivy Liu
This is the latest installment of the Amazon Briefing, a weekly Modern Retail+ column about the ever-changing Amazon ecosystem. More from the series →
Last week, Amazon announced that its global consumer chief Dave Clark, who has been instrumental to Amazon's success in high-speed deliveries, is stepping down. Clark is leaving Amazon to become the CEO of technology supply chain startup Flexport.
Clark's exit comes at a time when the Seattle retail major is contending with the two-fold challenge of rising costs and slowing e-commerce growth. Amazon reported its first quarterly loss since 2015 in April. In the first quarter of 2022, the company posted a loss of $3.8 billion and clocked $6 billion in additional costs linked to excess capacity in its fulfillment and transportation network among other expenses.
Clark, who joined Amazon in May 1999, led the massive expansion of Amazon's fulfillment centers and warehouse space during the pandemic. In an effort to deliver items in one day or less, Amazon added more than 450 additional facilities to stock, sort, and move items over the last two years. Now, Amazon CEO Andy Jassy has said that the company is solely focused on increasing productivity and making cost reductions. In turn, whoever succeeds Clark as CEO of Amazon's consumer division will be tasked with finding new ways of growing the e-commerce business, in an era of cost-cutting. 
"Today, as we're no longer chasing physical or staffing capacity, our teams are squarely focused on improving productivity and cost efficiencies throughout our fulfillment network. We know how to do this and have done it before," Jassy said in Amazon's first-quarter earnings statement.
While the company has not announced a formal succession plan yet Jassy told employees he would "be ready with an update" over the next few weeks on June 3.
Media reports suggest Amazon's new incoming consumer CEO will reportedly be an insider. Technology news website The Information reported that senior executives at Amazon's consumer business including Doug Herrington and Russell Grandinetti were among front runners for the top job. Two Senior Vice Presidents from Amazon's delivery and fulfillment units, John Felton and Alicia Boler Davis, respectively, were among other names in consideration for this position, The Information reported.
Clark, who took over the reins of Amazon's consumer business at the beginning of 2021, was in charge of Amazon's massive retail operation, as well as its Prime subscription service, the Amazon marketplace for third-party sellers, Amazon stores, marketing, and organic supermarket chain Whole Foods. And subsequently, his successor will be responsible for all these units, that generated roughly $90 billion in revenue for the company at the end of the March quarter.
Ushering in an era of cost-cutting 
Regardless of who makes the cut, Clark's replacement will have a slew of challenges to deal with, ranging from reviving growth in Amazon's core online shopping business to finding ways to sell more of everything from groceries and cars online.
"Dave Clark's replacement will face an array of challenges, but he or she can solve virtually all of them by recharging topline growth in the commerce business,"  said Insider Intelligence Principal Analyst Andrew Lipsman. "As commerce goes, so go key high-margin revenue streams like ads, subscriptions, and seller services. Regaining momentum there will boost operating profits and help paper over the cost of overexpansion of their logistics network–at least in the coming quarters," added Lipsman.
Aided by the pandemic-induced bump in online shopping, over the last two years, Amazon's consumer business grew 23% annually and clocked 39% growth in 2020. 
Publicis Chief Commerce Strategy Officer Jason Goldberg said these astronomical growth rates are unlikely to sustain going forward and Amazon will need to be more conservative with their investments in fulfillment.
Last month, The Wall Street Journal and Bloomberg reported that Amazon plans to rent up to 30 million square feet of warehouse space or renegotiate leases in New York, New Jersey, Southern California, and Atlanta, in an attempt to offload some of its excess fulfillment capacity.
And the online retail giant also said it will cut back on spending towards building fulfillment centers. Amazon Chief Financial Officer Brian Olsavsky said he anticipates a decrease in fulfillment dollars spent on capital projects in 2022 compared to the previous year, on the company's first-quarter earnings call. 
"For most of the last ten years they have grown quite a bit faster than the retail industry and have even grown faster than the e-commerce industry by a significant margin. Since the pandemic Amazon's growth has plateaued to mirror the industry's e-commerce growth. So, for folks that continue to expect the rapid growth rates, that's a challenge," explained Goldberg.
Goldberg added that Amazon is at a significant inflection point, and its consumer business is going to look very different and grow at a very different trajectory than it did over the past decade. So the new head of Amazon's consumer business will potentially have to reinvent the wheel.
"And if they can't grow at that same growth rate that means the whole business has to change including their investment philosophy, the business KPIs [key performance indicators] that they prioritize. They all change if you're not in a rapid growth mode," said Goldberg.
Additionally, there are more indications on the horizon that Amazon — and other e-commerce companies — won't be in rapid growth mode for a while. On June 7, the World Bank cut its global growth forecast for 2022 by a third, to 2.9% amid growing concerns that the world economy could slip into a recession by the end of 2022 or early next year.  Banks and economists have been issuing more dire warnings as GDP growth slows in the U.S.
"In the short term this person is going to live through an economic downturn and that changes consumer behavior, it changes the demand profile. There is no reason to think Amazon is disadvantaged versus other big retailers. All key players are struggling with changing their approach" added Goldberg.
The e-commerce segments with the most growth potential right now are ones that Amazon historically hasn't done as well in, like online grocery, added retail analysts. E-commerce grocery is a rapidly growing industry and Amazon has trailed rivals like Walmart, Instacart and Kroger in this regard.
"Automobiles are starting to grow as a huge category for digital and Amazon doesn't even play in that. So Amazon has got to figure out how to win in these new categories," added Goldberg.
Lipsman echoed the same sentiment that Amazon hasn't yet disrupted grocery store aisles.
"Longer term, growth in commerce will increasingly depend on key underpenetrated retail categories like grocery, health, and even auto," Lipsman said. "Grocery is the most promising opportunity in the next few years, with Amazon maintaining a strong position in grocery e-commerce while building out the Amazon Fresh and Amazon Go footprint, the data from which becomes important fuel for Amazon's ad business."
Amazon started its grocery delivery service Amazon Fresh, roughly 15 years ago and followed it up with one of its largest acquisition deals to buy supermarket chain Whole Foods for $13.7 billion. The payoff from this deal hasn't happened so far and could be another opportunity for Clark's successor to shake up things, added Goldberg.
Another way for Amazon to continue growing its e-commerce business in relatively untapped categories is to recruit more sellers in these categories. Under Jassy, one big area of focus for the company has been getting sellers to use more of Amazon's advertising services.
"The next leader of Amazon's consumer business isn't someone that's going to be picking products and selling them to consumers. It's going to be someone that's recruiting and managing the best marketplace sellers and providing the best basket of services to make money on those marketplace sellers," said Goldberg. "It's gone from being a retail job to being a marketplace manager job at Amazon which is different."
Now, the big question is whether or not Amazon will look inside or outside the confines of the company to tap a successor who can handle all of these challenges.
"There is a strong internal belief that only an experienced Amazonian can succeed in the Amazon culture at the senior level," said Goldberg. "Sometimes when you hire an insider it's hard to get that disruptive thinking which may be what Amazon needs if the pace of growth has permanently slowed down," he added.
Amazon news to know 
Amazon has been quietly hiring for roles in a newly created local ads division, in an attempt to compete with Facebook and Google for the advertising dollars of small businesses.
Luxury Stores, which Amazon launched in 2020 to court fashion brands, has gone live in the U.K. and other European countries. 
Amazon is shuttering Amazon Flex in Germany. The European country is Amazon's second-largest market after the U.S., and the company launched Amazon Flex in Germany in 2017. 
What we've covered 
Amazon aggregator Acquco has launched dedicated tech and analytics divisions, in an attempt to help the brands it has acquired grow more quickly.
Apple announced at its annual WWDC conference that it is launching its own buy now, pay later service. Klarna, Affirm, and other buy now, pay later providers quickly reacted to the news on Monday by touting their own key differentiators over the competition. 
Luggage brands are optimistic that this summer will finally be their version of the 'Roaring '20s', as more people resume international travel.