Amazon Briefing: Why Amazon's owned brands could be pivotal to its U.K. grocery ambitions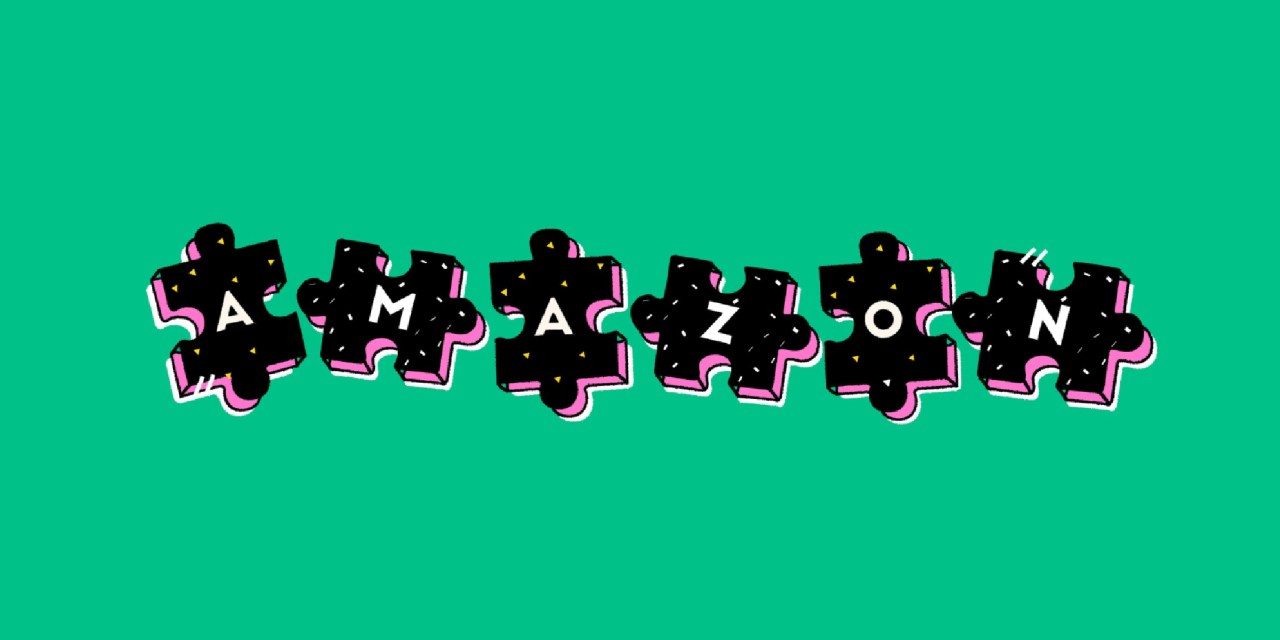 Ivy Liu
This is the latest installment of the Amazon Briefing, a weekly Modern Retail+ column about the ever-changing Amazon ecosystem. More from the series →
This is the latest installment of the Amazon Briefing, a weekly Modern Retail column about the ever-changing Amazon ecosystem. To receive it in your inbox every week, sign up here.
Despite Amazon establishing its grocery business in the U.K. with the help of local supermarket supply partners, its success could hinge on the strength of its owned brand goods.
The e-commerce giant has struck pacts with grocers including Morrisons, Booths and Co-op to offer their products to Prime members with same-day delivery in most major U.K. cities. According to experts, the deals have allowed it to provide groceries while building out its private labels and brick and mortar footprint. Though Amazon does not break out its revenue from the category, the U.K. competition watchdog's recent decision to regulate it as a grocery retailer indicated that it generates more than £1 billion (~$1.4 billion) from annual grocery sales.
Amazon's physical retail and private labels are viewed as integral as consumers in the U.K. become more price conscious in the face of rising living costs. What's more, people are returning to smaller convenience stores for their regular shops after relying on e-commerce and larger supermarkets during the height of the pandemic.
"Amazon needed partnerships in the beginning, but it is now standing on its own two feet," said Bryan Roberts, a U.K.-based independent retail analyst and consultant for fast moving consumer goods companies. "Over time, Amazon will become self-sufficient in its sourcing and distribution of fresh food categories."
Since 2020, Amazon has opened 15 Amazon Fresh stores in London featuring its Just Walk Out technology, which it also licenses to others including the U.K.'s second-biggest supermarket Sainsbury's. According to a Business Insider report, the company plans to open 60 new stores this year and a further 100 stores per year in 2023 and 2024. The locations feature fresh produce, alcohol and ready-to-eat meals made by its supply partners Morrisons and Booths and its owned brand goods from its Fresh by Amazon and Happy Belly banners.
Currently, the scale of its private label range in the U.K. does not appear to match its assortment in the U.S., where it offers more than a dozen brands that span everyday essentials like dairy and bakery items to dietary supplements to pet food.
Amazon is targeting groceries as they offer a sticky way to turn more people into Prime customers, according to Roberts. While the sector has low margins, it benefits from high-frequency recurring spend, he said. The move sees it competing with local incumbents including the top four supermarkets Tesco, Sainsbury's, Asda and Morrisons, which collectively held 68% market share as of January, per data from Kantar.
Throughout the pandemic, those chains with larger footprints, including bigger stores, and e-commerce services benefited from a shift toward online shopping with bigger basket sizes. Now, people are reverting to pre-pandemic behaviors as city centers have opened up with the lifting of lockdown restrictions.
Indeed, discounters like Aldi and Lidl which lack the brick and mortar scale and e-commerce services of their bigger peers have bounced back in recent months. Lidl was the fastest growing physical retailer and increased its sales by 1.2%, boosting its market share by 0.3 percentage points to 6.2% in the three months to January 23, according to Kantar. Aldi gained an additional 1.1 million shoppers in the same period, helping its share grow by 0.4 percentage points to 7.8%. All other legacy supermarkets, meanwhile, saw their sales shrink year over year.
Though Amazon's range of owned brand products is growing, it has generally trailed its bigger rivals. Its grocery prices are also reportedly higher than rival offerings — a factor that could prove costly as consumers tighten their wallets amid surging energy and fuel prices.
Amazon said in 2020 that its private labels make up just 1% of sales in its stores. By comparison, store brands from large, national retailers like discounter Aldi and the U.K.'s leading grocer Tesco accounted for 90% and 50% of sales, respectively.
Last year, research firm ESA Retail found that a basket of 21 everyday items at an Amazon Fresh store cost £31.79, making it more expensive than six other retailers including major supermarkets Asda, Sainsbury's, Tesco, Aldi and Lidl. 
But, there are signs that is beginning to change. According to Roberts, in the past two years the product mix from Morrisons and Booths at Amazon Fresh stores has decreased in favor of its own Fresh by Amazon goods. It is also offering more aggressive promotions.
"Amazon has hired staffers from major supermarkets to boost the range and proposition of its private labels," Roberts said. "The Fresh stores have a fantastic range and pricing. The [Just Walk Out] tech is the icing on the cake."
Amazon also has the ability to subsidize its groceries thanks to the income it earns from other revenue drivers like Amazon Web Services and advertising, according to Mark James, head of Europe at e-commerce ad platform Perpetua.
"Shoppers want to be savvy about how they spend their money," he said. "Those who are smart with their e-commerce offerings and can leverage retail media can afford to make lower margins elsewhere."
Nevertheless, challenges remain. The rising cost of living could prompt consumers to cut subscription services like Amazon Prime and Netflix, Roberts said. Amazon recently announced it was raising the price of Prime in the U.S. by 17% to $139 annually in a divisive move that some analysts claimed could be less palatable to customers. It has not said if a price rise is planned for the U.K.
In addition, customers are becoming less loyal as they revert to pre-pandemic habits that saw them shopping at several supermarkets based on price and convenience, Roberts said. Within this competitive environment, retailers with strong rewards programs could differentiate themselves from rivals, he added. 
Yet, grocery delivery companies like Amazon and Ocado are the only two holdouts in the sector that don't offer a loyalty program that incentivizes higher spend. Meanwhile, Tesco and Sainsbury's have built out a formidable loyalty offering used by 20 million households and 18 million customers, respectively. Rival Waitrose is revamping its rewards program this year with an emphasis on more deals and personalized offers.
The focus on loyalty is another sign of just how competitive the grocery industry in the U.K. has become. "If Amazon can crack the U.K. grocery market, then it can succeed anywhere," Roberts said.
Amazon's white label cashierless technology faces competition from rivals
Amazon's Just Walk Out smart tech isn't the only game in town. Competitors including startups and other retailers have rolled out their own rival offerings through partnerships with high-profile supermarkets and in their own stores.
All the major supermarkets in the U.K. are trialing some form of the tech in-house or at individual locations. Tesco has teamed up with Israeli startup Trigo to test the tech at its employee-only supermarket in Welwyn Garden City. Aldi also tapped the startup for its initial experiments and has since opened a smart store in south London. Morrisons is testing its own technology, codenamed Project Sarah, at its headquarters, with plans to launch it at dozens of small stores. 
For its part, Amazon nabbed a major Just Walk Out partner in Sainsbury's last year; retrofitting its store in the heart of London with the smart tech. According to Perpetua's James, the white label licensing strategy gives it another way to scale its offering by partnering with its rivals. In that sense, the approach is similar to its AWS platform, he added.
"Amazon built AWS into a major cloud computing service on the back of deals with some of its biggest competitors, including streaming services like Netflix and Spotify," James said "They use AWS to build their digital business and that in turn leads to the overall proliferation of that product."
But, not everyone is convinced that the tech is essential for all grocery retailers. One of the biggest pain points it claims to address is dreaded queues at stores and supermarkets. Yet, retailers have already diminished wait times by switching to card-only payments at select locations and adding self checkout lanes, according to retail expert Bryan Roberts. Amazon could also find it difficult to forge more partnerships with retailers who view it as a rival now that it's making inroads into their home turf, he noted.
"Where queueing times are a bigger  issue is in larger stores and at discount retail," Roberts said. "That's why Aldi opened a [smart store]. However, Tesco would probably be unwilling to get into bed with Amazon as it's a huge competitor."
Amazon news to know
A former Amazon employee has been

sentenced

to 10 months in prison and fined $500,000 for his role in a fraud and bribery scheme on its marketplace that involved stealing info about algorithms, paying contacts in India to reinstate suspended accounts and attacking competitors who opposed the actions.

Amazon and Spotify are mulling

takeover bids

for U.K. podcasting group Audioboom, reports Sky News.

Amazon has

reportedly

told employees ​​

that it will no longer require its fully vaccinated warehouse workers to wear face masks in states that have eased up on mask mandates, according to CNN.
What we've covered
Buy now, pay later firm

Affirm

revealed that its

new merchant and revenue growth has largely been driven by e-commerce partnerships with Amazon and Shopify over the past couple of years.

The growing number of services offered by fintech and social media companies like Klarna and Instagram is indicative of an emerging

super-app strategy

that echoes the expansion of multi-purpose messaging platforms in China.

Grocery giants H-E-B and Albertsons are producing

shoppable cooking videos

in the hopes of driving online purchases.