How grocers like H-E-B and Albertsons are testing out shoppable video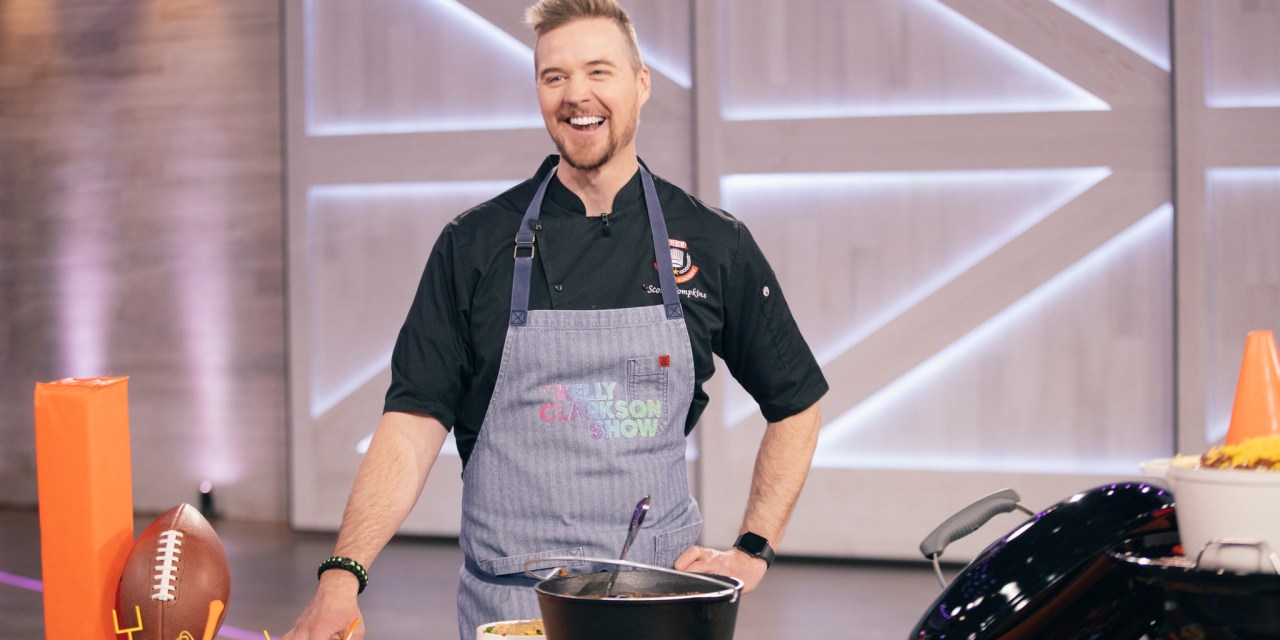 H-E-B
Grocery giants H-E-B and Albertsons are producing shoppable cooking videos, hoping they drive more online purchases.
Every week, chefs whip up global dishes in H-E-B'S culinary classes using the Texan grocer's owned-brand ingredients and utensils, which shoppers can buy directly from within a livestream on Facebook. What started as a Zoom replacement for shuttered in-store demo areas has evolved into a regular virtual series on the social network and YouTube. Meanwhile, Albertsons is sharing shorter, pre-recorded clips with purchasing options directly on its website.
By embracing shoppable content, the grocers are the latest in a growing list of retailers leaning on social commerce to boost their e-commerce businesses. The likes of Macy's, Walmart, Pacsun and Sephora have already shared shoppable livestreams on social media like Facebook, YouTube and TikTok, through dedicated apps and on their own websites. Though retailers and platforms are hoping to emulate the format's breakout success in China, experts warn that fragmented distribution could ultimately erode viewership and sales in the U.S.
H-E-B is the first grocer to use Facebook Live Shopping, the shoppable live video feature Facebook launched last year. The company, which operates 380 stores in Texas and northern Mexico, has shared 58 livestreams since November, 2020 across Zoom, YouTube and Facebook. The videos attract 300,000 views on average, while the biggest broadcasts have netted about 500,000 views, according to Giovanna Dimperio, H-E-B's senior director of digital marketing. 
Last summer, the grocer made the clips shoppable on Facebook, resulting in two to three times more engagement than the regular streams. During the virtual classes, viewers can shop the ingredients and cookware and checkout directly on the social network, with the goods available for delivery in an hour in most markets or curbside pickup. For now, the items are limited to H-E-B's large range of owned brand products, but the grocer is "evaluating" opening them up to external partners as part of a broader retail media offering, Dimperio said.
"As the chef moves throughout the kitchen, everything that they touch can become shoppable," she said of the Facebook livestreams. "Whether they're picking up a spatula or putting a mixture into a cooking tray, each of those items they show you pops up in time as a purchasable product."
Initially, the grocer scoured online trends for cooking on Google and Pinterest to shape its content before adding more themed classes. During an event that coincided with the Super Bowl this past weekend, chefs prepared small bites including lemon-infused cocktail shrimp with herb chutney, jalapeno pepper baked potato and blistered shishito with smoked almond romesco.
Other grocers are adopting slightly different livestreaming strategies. Unlike H-E-B's multi-platform approach to content, Albertsons has opted to limit its cooking videos to the sites of its more than 20 supermarket brands including its eponymous stores, Safeway, Vons, Jewel-Osco, Shaw's and more. According to its technology provider Firework, the grocer wants to create "the Pinterest of food." The swipeable cooking clips are reminiscent of the short-form videos found on TikTok, with Albertsons planning to introduce more content including livestreams this year.
The grocer has more than 2,278 stores across 34 states and the District of Columbia. Albertsons reported digital sales increased 9% year over year for its fiscal third quarter ended December 4, 2021. On a two-year basis, online sales growth was 234%, according to the retailer.
It's not hard to see why H-E-B and Albertsons are hopping on the livestream commerce trend. China's Taobao Live, a preeminent purveyor of live commerce, generated $61.6 billion in gross merchandise value in 2020. Its users spend an average of $230 every month on the platform, according to parent Alibaba Group. Meanwhile, U.S. consumers have resorted to cooking at home again during a spike in virus cases in the second half of the year, prompting a rebound in grocery sales. 
Though culinary videos provide an accessible gateway into content for grocers, not everyone is convinced that retailers can persuade the public to watch their clips. The differing approaches to distribution taken by grocers HEB and Albertsons reinforce the view that there is no single leader in livestream commerce in the U.S.
Jason Goldberg, chief commerce strategy officer at Publicis, previously told Modern Retail there is no single entity in the west that can match Taobao's dominance in China. What's more, he added that consumers aren't accustomed to getting their shoppable entertainment directly from a retailer.
"Retailers like Nordstrom have tried to host livestreams on their own websites, but customers aren't in the habit of visiting their sites for visual entertainment," he said.
Nevertheless, both H-E-B and Albertsons claim that shoppable video is ideal for generating increased engagement, product discovery outside of stores and fostering a sense of community. Adding commerce to the mix also helps to remove some of the friction around purchasing that comes with regular video, Dimperio explained. 
"We saw an interest with our Facebook [followers] specifically for something that can be interactive and participatory and a place where people can learn," she said. 
"In contrast to non-shoppable video, it also rids some of the pain points. Now, customers don't need to go on a long hunt to find those ingredients featured in a video because we're making it really easy for them to buy them in a livestream."