Earnings
// January 12, 2022 ■ 5 min read
Grocery stores are reporting strong sales growth once again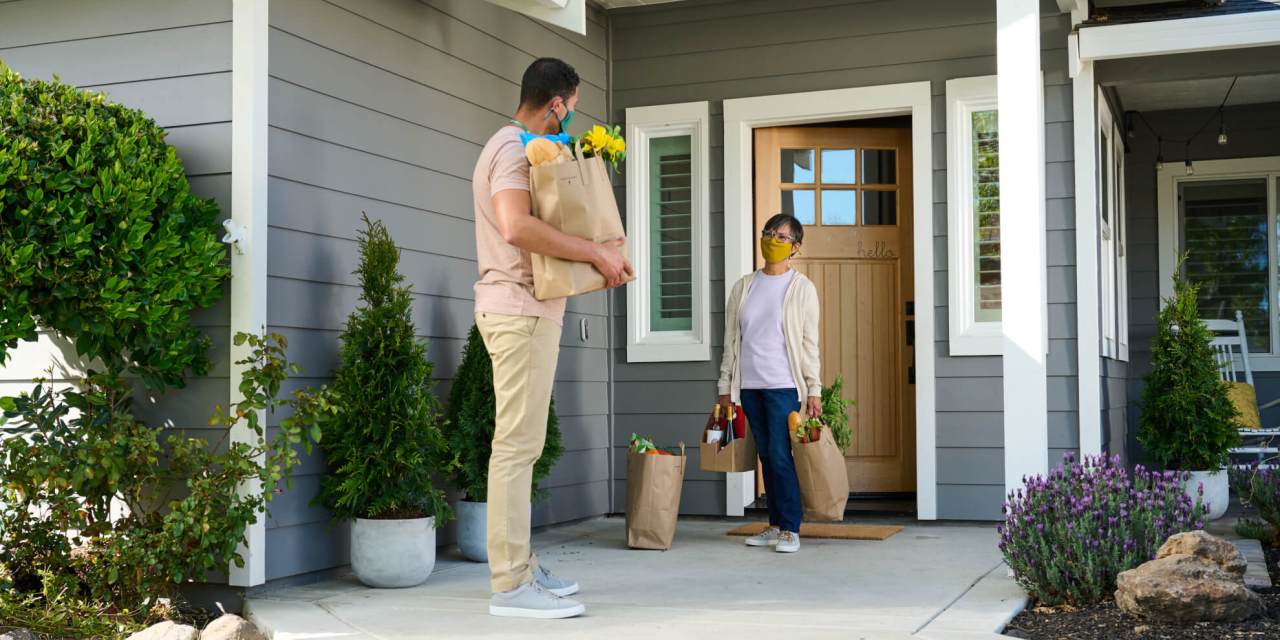 Instacart
After a sales lull in the first half of 2021, grocery revenues in the second half of the year rose due to a variety of factors.
Grocery was a breakout category in the beginning of the pandemic. However, as restaurants reopened and restrictions lifted in the first half of 2021, foot traffic and sales slowed. Now, as coronavirus cases sharply rise, consumers once again returned to cooking at home. Alongside this, grocers have pushed the rising costs of inflation to consumers: grocery and food prices were up 6.8% in the year ending in November 2021 year-over-year, according to the U.S. Bureau of Labor Statistics. Moreover, internally, grocers are doubling down on their most frequent customers by investing in their loyalty programs.
As such, grocery retailers are once again reporting strong quarterly revenues in their most recent, third-quarter earnings. Albertsons' revenue was up 18% to $16.7 billion. Walmart's grocery sales were up 10% year-over-year, outpacing the retailer's overall growth of 4.3%. Kroger's total sales excluding gas were up 3% year-over-year to $31.9 billion. Three factors seem to be driving this growth below: rising Covid cases spurring customers to cook more at home, inflationary pricing and an increased focus on high-spending, loyalty members.
A pandemic-led grocery boom, again
On Albertson's Tuesday earnings call CEO Vivek Sankaran said, "more recently, with Omicron, I think you're seeing people eating more at home again."
Indeed, in-person grocery visits in the second half of the year are on the rise, up as much as 13% in weekly visits compared to 2019, according to Placer.ai data. Meanwhile, restaurant visits were still in decline during the same period, down as much as 8% in September compared to 2019.
"It's not that grocery had a bump [in visits] compared to a weak period, it's that grocery has been pushed in almost a new class [of high-growth retailer]," said Ethan Chernofsky, VP of marketing at Placer.ai.
In 2020, grocery was one of the few beneficiaries of Covid-19: the sector grew 10% in 2020, while other categories floundered. Growth slowed in early 2021 as a post-pandemic world seemed possible, but consumers are once again exhibiting early pandemic behavior and favoring grocery over restaurants.
Mike Black, CMO of Profitero said that, throughout the pandemic, consumers learned to "in-source" restaurant needs at home. "Incremental spend [in grocery] is really going to be dictated by the comfort of going out to restaurants," added Black.
Passing on inflation
Grocers have also been successful in pushing inflation to consumers, with relatively little pushback.
Grocery and home goods pricing rose "low to mid-single digits" at Walmart, for example, driving up average order value at the retailer. At Albertsons, meanwhile, identical sales growth was up 5% year-over-year and 17% on a two-year stack, which CFO Sharon McCollam attributed in part to "retail price inflation" in the retailer's earnings call.
Pam Goodfellow, a director of retail insights at Kantar, said passing on inflation to consumers is a "delicate balance." Goodfellow added that, thus far, "retailers have been able to tack some of those price increases on to consumers without destroying sales growth."
Many retailers are also trying to find creative ways to get around inflationary pressures while maintaining strong margins.
Albertsons' Sankaran, for example, said the retailer is "judicious about the categories where we pass [inflation] through," by keeping prices for more essential items lower.
At Target, meanwhile, the grocer is focused on driving more sales through lower-margin private labels. Brian Cornell, Target CEO, said the retailer was seeing "great response" to its owned grocery brands, particularly its latest private label launch, Good & Gather.
Doug McMillon, CEO of Walmart, told CNBC in November that the retailer was trying to"hold prices down" by asking suppliers "how can you help us roll back prices…and be different than everybody else?'"
Profitero's Black said that many of the most successful grocers will work to stop inflation before it hits consumers further by investing more in private label and strengthening their relationship with suppliers.
"It's more about inflation affecting the relationship between manufacturers and suppliers, and their collaboration to offset prices," said Black. "One of the best ways for retailers to shore up their success in 2022 is… being really well stocked and being able to really predict the volatility that's coming from supply chain issues, as well as online ordering."
Focusing on loyalty
While grocery is benefiting from external tailwinds that are somewhat out of their control, internally, grocers are also trying to shore up their relationships with their most loyal customers.
At Albertsons, loyalty members grew 17% year-over-year to 28 million in the third quarter. Active members in the program — those who redeemed grocery or fuel rewards — spent four times more than nonactive members. Sankaran explained that Albertsons has recently worked to reward customers who shop both in-store as well as online by adding features like pharmacy service booking, online grocery shopping and online coupons to its loyalty program app.
"Our new unified mobile app consolidates the customer's entire digital experience into one place," said Sankaran.
Walmart, meanwhile, just expanded its in-home delivery service model to 30 million U.S. homes and announced plans to hire 3,000 associates to staff the expansion. For $20 a month or $150 a year, Walmart loyalists can have these associates shop, deliver and unpack groceries into their own home refrigerators.
Placer.ai's Chernovsky thinks grocers are uniquely primed to inspire loyalty, given the frequency in which customers use their services, particularly during the pandemic.
"I think that is something that is driving a lot of the success here is that these grocers were able to tap into something special by really being there for their customers in a difficult period," said Chernovsky. "It took that already deeper connection that happens with the grocer [and consumer] and gave it this magnitude that's going to drive a lot of success longer term."