Amazon's latest Prime increase is unlikely to scare off customers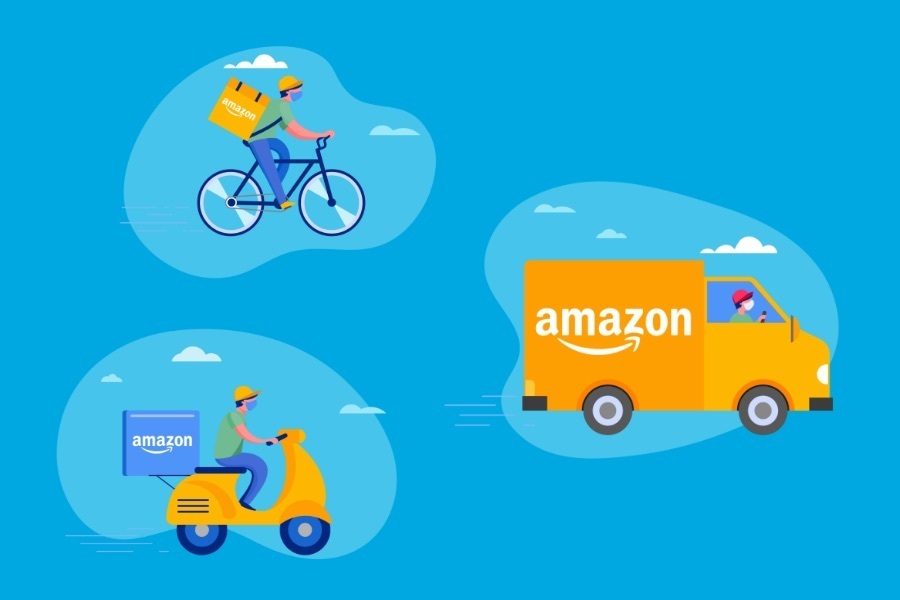 On Thursday, Amazon announced its Prime membership will soon cost $139 — up from the current $119 annual rate. The monthly cost will increase from $12.99 to $14.99.
The e-commerce giant cited higher shipping and operating costs as the reason for raising the price of Prime. The announcement marked the third-ever Prime hike for U.S. members since the membership was introduced in 2005, and the first since 2018.
Over the years, analysts warned Prime's gradual cost increases could spell trouble for Amazon's subscriber growth down the road. However, Amazon consistently defended the decision by pointing to its vast inventory and other non-shopping benefits as value propositions that make Prime worth the price. Despite past hikes, the Prime membership has steadily grown to over 200 million members globally — and there are few indications that the latest price increase will scare off large swaths of customers.
On the earnings call, chief financial officer Brian Olsavsky cited the "expansion of Prime member benefits, and the increased member usage that we've seen as well as the rise in wages and transportation costs" as reasons for the hike. These costs resulted in Amazon's North American e-commerce business posting $206 million in operating losses during the last quarter.
When Prime launched in 2005, it cost $79 for an annual membership. By 2014, it went up to $99, and finally to the current rate of $119 in 2018. Today, Prime reportedly has an estimated 153 million U.S. members.
The added revenue is expected to boost Amazon's profitability, which was impacted by recent increases in operating costs, said GlobalData's managing director Neil Saunders. "Given Amazon's extensive membership base, this alone will be very beneficial to revenue growth," he said in a note.  "We see the fee increases as reasonable and believe that churn will be minimal, both because of the stickiness of Prime and because the program still represents excellent value for money."
Amazon's Prime membership base has steadily grown in the past decade. According to Consumer Intelligence Research Partners, the service has become even more indispensable for households since the start of the pandemic. According to CIRP's November 2021 survey, 91% of respondents who belonged to Prime for at least two years said they only considered Amazon when making their latest purchase. Meanwhile, major retailers like Walmart have begun following the same playbook and launching their own subscription tier service,
Still, some analysts think the price is becoming less palatable to the average consumer. 
"Once you surpass the $100 mark, some customers start getting wearier about the hefty price,"  Forrester analyst Mary Pilecki, who covers loyalty programs, said. "I do question whether consumers will still find it valuable since Prime hasn't been as fast in the past two years," she continued, noting that many Americans are considering their finances at this time.
"This is a 17% increase, so it will probably cause some price-conscious members to pause their subscription," she said. She also cited growing competition from other delivery service providers, namely Walmart+, which offers free same-day grocery delivery and discounts. 
It's worth noting that the last time Amazon hiked Prime's price by $20 to the current $119 per year — which went into effect May 2018 — it continued to rapidly grow the subscriber base. By December 2019, the service grew to 112 million U.S. subscribers, up from 95 million in June 2018. 
The free one and two-day Prime shipping has and still is the main draw, said Pilecki. However, the company has been promoting newer perks included in the membership, such as exclusive Whole Foods discounts and access to Amazon Music and Prime Video.
Over the years, Amazon has gone through phases where it has added and subtracted new perks to the membership program. Prime Video, for instance, launched in 2006 as a separate service and was added to the Prime membership benefits in 2011. On the other hand, free two-hour delivery on Whole Foods orders over $35 was discontinued last year. Amazon cited losses, and began charging a $10 fee for local Whole Foods delivery across the U.S. Over the past few months, Amazon has folded in free two-day delivery on its pharmacy service. 
Pilecki predicts that Amazon may start unbundling Prime's perks for subscribers only interested in specific benefits. For example, decreasing the annual price for members only interested in Prime delivery without the streaming services. 
Still, "Amazon has made itself a big part of our lives, so it's hard to imagine this hike causing a major drop in subscriptions," Pilecki concluded.