'An act of desperation': Why Madewell's IPO won't solve J.Crew's bigger problems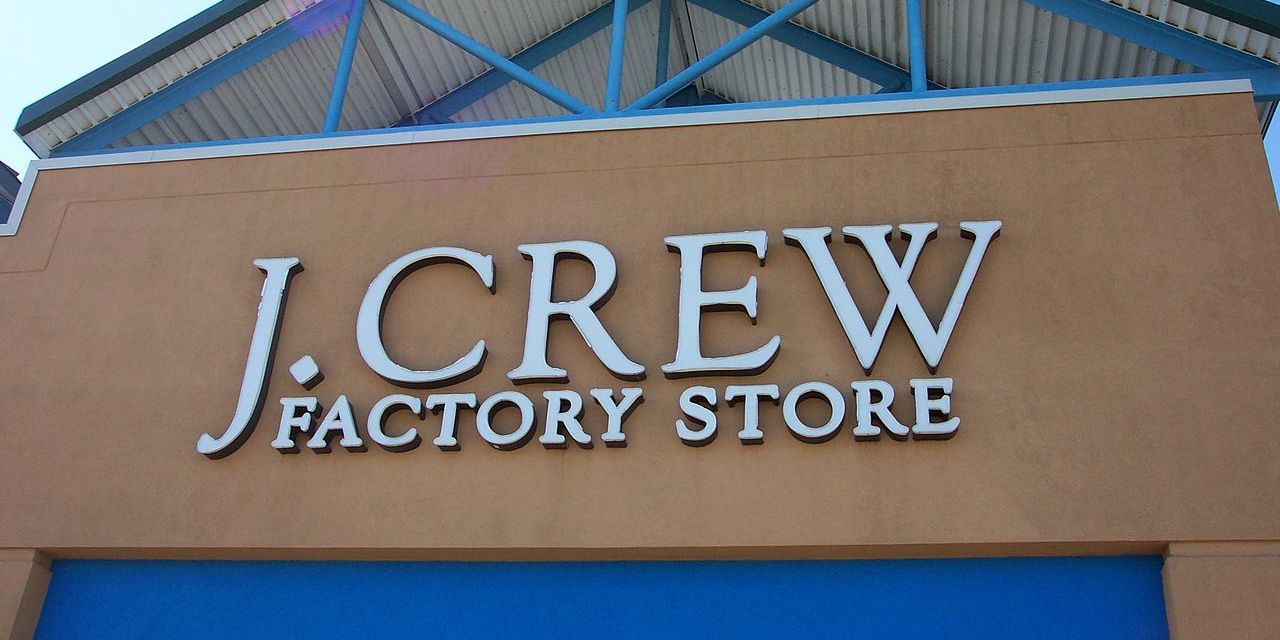 Investors finally gave the go-ahead for Madewell to spin off from its parent company J.Crew and go public. While the autonomy may be a boon to Madewell to be free of its parent company's cash-strapped shackles, the J.Crew brand stands to lose a lot in a last-ditch attempt to stay afloat.
This proposed IPO has been in the works for month. J.Crew, which currently has an outstanding debt load of nearly $1.7 billion, has been looking for ways to appease debtors. Earlier this year, it reportedly consulted with restructuring lawyers to figure out ways to rework its massive amount of debt. The 72-year-old company ultimately opted to separate from Madewell, widely considered the only thriving element of the J.Crew brand. This separation would alleviate pressing financial matters for the time being, but it doesn't solve the core issues that got J.Crew into this mess in the first place. According to Neil Saunders, managing director of GlobalData Retail, this plan is "something of an act of desperation."
J.Crew made the announcement at its third-quarter earnings results earlier this week. But the quarterly financial results illustrate just how lopsided J.Crew's business is. J.Crew sales decreased 4% over the last four months, compared the year prior, hitting $415.8 million. But, Madewell's revenue saw a 13% spike, getting to $151.6 million. As a whole, the company saw a net loss of $19.9 million, which is more than three times what it was the previous year.
This is a pivotal moment for J.Crew. The company is faced with over a billion dollars in debt, and has been looking for a lifeline. But the company's brand has been unable to stay relevant with the times. Sales have consistently decreased quarter after quarter. Meanwhile, J.Crew has closed about 20 stores this year alone. According to analysts, once-core customers are increasingly going elsewhere. Meanwhile, Madewell was the only facet of the business that had any positive lift. Its sales continued to grow, and is in the process of opening 10 new stores. The IPO serves one distinct purpose: to keep hungry debt collectors at bay. But once Madewell officially parts way with its parent company, J.Crew will almost certainly be left in a lurch with few positive programs to point to.
Undoubtedly, J.Crew needs to do something drastic to stay alive. But the company will likely see itself in worse trouble sans hip denim brand. "Without Madewell, J.Crew will be a lot more exposed," wrote Saunders in an email to Modern Retail. "Given its dire performance and ongoing brand issues the future does not look great for a J.Crew standalone."
There are myriad issues hampering the brand. "J.Crew has had so many problems," said Jessica Ramirez, research analyst at Jane Hali & Associates. "They haven't been on trend with what the consumer is looking for — there has been a massive fit issue. Even the material started not being as quality as it used to," she said.
J.Crew has made small attempts to cater to more savvy consumers. It collaborated with the maternity brand Hatch earlier this year, for example, as an attempt to seek out and partner with smaller, more niche players. But analysts don't think a real turnaround has begun. "No one is exactly sure of what J Crew stands for these days and the brand is confused and lacks any sustainable point of difference," wrote Saunders.
The irony is that Madewell provided a perfect antidote to many of the problems plaguing J.Crew. It has a captured audience and is widely considered to be culturally relevant. Shedding that one glimmer of hope leaves J.Crew unprotected. "To stabilize the balance sheet after the IPO, J.Crew will need to generate better sales numbers — something it has consistently struggled to do," wrote Saunders.
In order to begin a real turnaround, the company will have to radically change things following the separation. Since Micky Drexler stepped down as CEO in 2017, J.Crew has been languishing. "We haven't seen a comeback since then," said Ramirez, adding that the brand isn't going to resurrect anytime soon "unless someone is going to come in and fix it."
PE owners Leonard Green & Partners and TPG have reportedly pledged to invest as much as $150 million, J.Crew said during the call. A few months ago, the company estimated the proposed IPO to give Madewell a $2.7 billion valuation. Moody's, however, in a note dated this past September, gave a more conservative estimate of between $1.2 billion and $1.9 billion. With that, it's unclear just how J.Crew will make to pay down its debt.
Even if estimates are exceeded, and Madewell has a blockbuster Wall Street debut, J.Crew is anything but saved. "I do think it's a band-aid for their current business," said Ramirez.