As it expands beyond the coasts, Feather is trying to make furniture rental trendy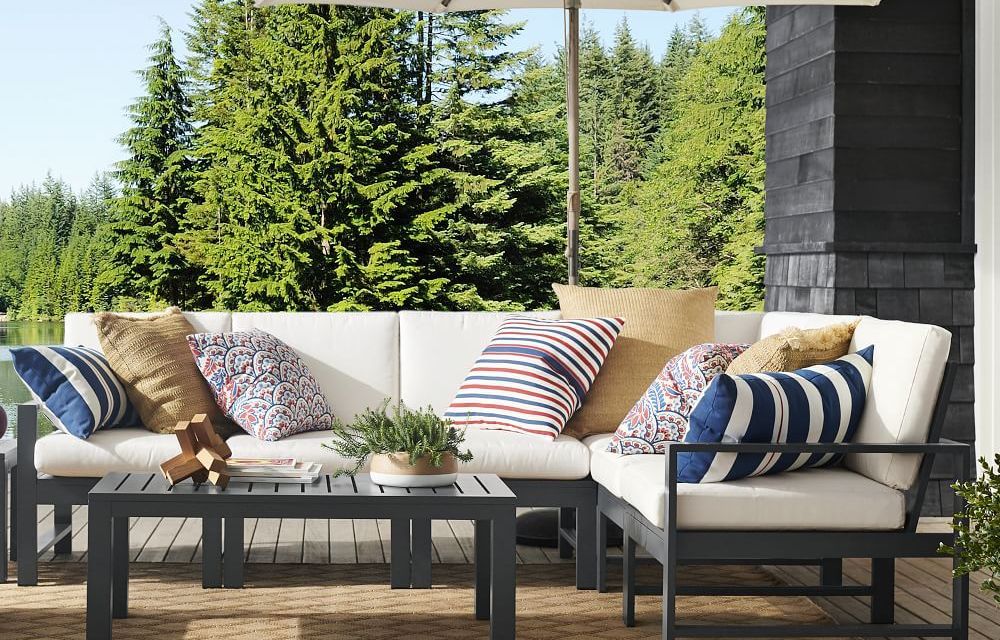 Like other retail startups, furniture rental company Feather has adjusted its growth strategy as it tries to figure out how to best fit into customers' post-pandemic lifestyles.
Last week, Feather added an outdoor furniture collection to its offerings. According to the company's VP of marketing Jinal Shah, Feather received an uptick in requests to carry outdoor furniture from customers who were spending more time in their backyards last year during the pandemic. And in June, the company is expanding its services to Texas; currently, Feather is live in the New York, Los Angeles, San Francisco and Washington, D.C. metro areas. Shah said the move to Texas was spurred in part by the fact that it was a state a lot of people moved to during the pandemic.
As a rental startup, Feather faces a unique challenge in that its growth trajectory also depends upon its ability to get more people — particularly millennials —  on board with the idea of temporary ownership. As such, Feather is trying to win over new customers not only by adding new products and expanding to new markets, but also investing more in brand marketing, such as by running its first television ad this summer.
The idea of furniture rental isn't entirely new — but what startups like Feather are trying to do is give the rental category a facelift. Perhaps the most well-known furniture rental company, Rent-a-Center was founded in 1960 and according to the company's origin story, was created for "hardworking customers who couldn't purchase goods for their families either because they didn't have the cash, or because they were turned down for credit." Rent-a-Center is still a huge player in the rental industry, and generated $524.9 million in revenue from rental during the first quarter of 2021. That represents a 15% year-over-year increase, which was largely driven by increased e-commerce sales.
By contrast, Shah said that Feather's core customers are people in their 20s and their early 30s — and that they're not purely motivated by cost. "It is really customers who are in that incredible stage of life where they are still exploring," Shah said. "They're moving to different cities for jobs… moving apartments even in the same city, and they're not quite sort of at [at the stage] where, 'this is my home, and I'm going to be here for five or ten years.'"
According to a spokesperson, Feather has over 10,000 customers currently using its rental service, with New York City being the largest market. Feather carries both its own private label products, as well as products from West Elm, Pottery Barn and Floyd, which it buys from these brands on a wholesale basis. Feather customers either commit to twelve month or three month plans to rent their furniture, with the annual plans being cheaper on a per-month basis. Customers also have the option to buy the item at the end of the rental term. Prices range from $6 a month to rent a table lamp, up to $112 a month to rent a sofa.
Over the years, Shah said that Feather has evolved its marketing strategy to address some of the more common questions and concerns that users have about rental. For example, the company has started featuring pet owners more in advertisements, because one of the common concerns Feather heard from potential new customers was over whether or not pet owners would be charged more or prohibited from renting.
"We have definitely refined our communication quite significantly… to communicate the holistic story on renting," Shah said, specifically, playing up the environmental benefits of renting, and the fact that customers then don't have to spend thousands of dollars upfront on furniture. 
But winning over new customers doesn't just depend on convincing them about the benefits of rental — it also depends on convincing customers that they have the right product assortment. That's why Feather has sought out partnerships with national brands like West Elm and Pottery Barn, in addition to selling its own furniture. Last summer, Shah said that Feather also added bundles to its website, which give customers suggested items to rent based on their preferred style, how large their living space is, and what their budget is.
"Oftentimes people would place an order, and then [contact] our customer success team, expressing doubt and asking all these questions about 'hey do you think this would go well with this?' or 'did I make a mistake?' or 'how would you suggest I design my room?'" Shah said. Feather added bundles to its website to help alleviate this confusion. 
Michael Simoncic, managing director at consultancy Alvarez & Marsal Consumer and Retail Group, said in an email that part of what makes furniture rental so logistically challenging is that "to serve customer needs in this business, the rental company would need to have a lot of inventory (shapes, colors, sizes of furniture) to appeal to a variety of tastes, needs and aspirations."
He said that he hasn't seen "overwhelming evidence of customer preference toward furniture rentals… that could be attributed to the fact that once consumers return a rental, they'd usually have to replace it with another item. Furniture not being the easiest thing to move around, doing this on a regular or repeated basis could be a detractor." Though it's also worth noting many of the furniture rental startups in the space, such as Feather and Fernish, are only a few years old.
In its quest to win over more people who have never rented furniture before, Feather is experimenting with a variety of lifestyle-focused marketing tactics, to showcase when furniture rental might make space for one's lifestyle. When the company launches in Texas for example, it is doing an influencer marketing campaign with Deepica Mutyala, founder and CEO of inclusive beauty brand Live Tinted. Mutyala moved from Los Angeles to Houston during the pandemic, and is showcasing how she designed her new apartment with Feather furniture.
"As these people figure out their new lives in Texas, we think [rental] is a great solution for them," Shah said.