As it grows its marketplace, Walmart is doubling down on its fulfillment services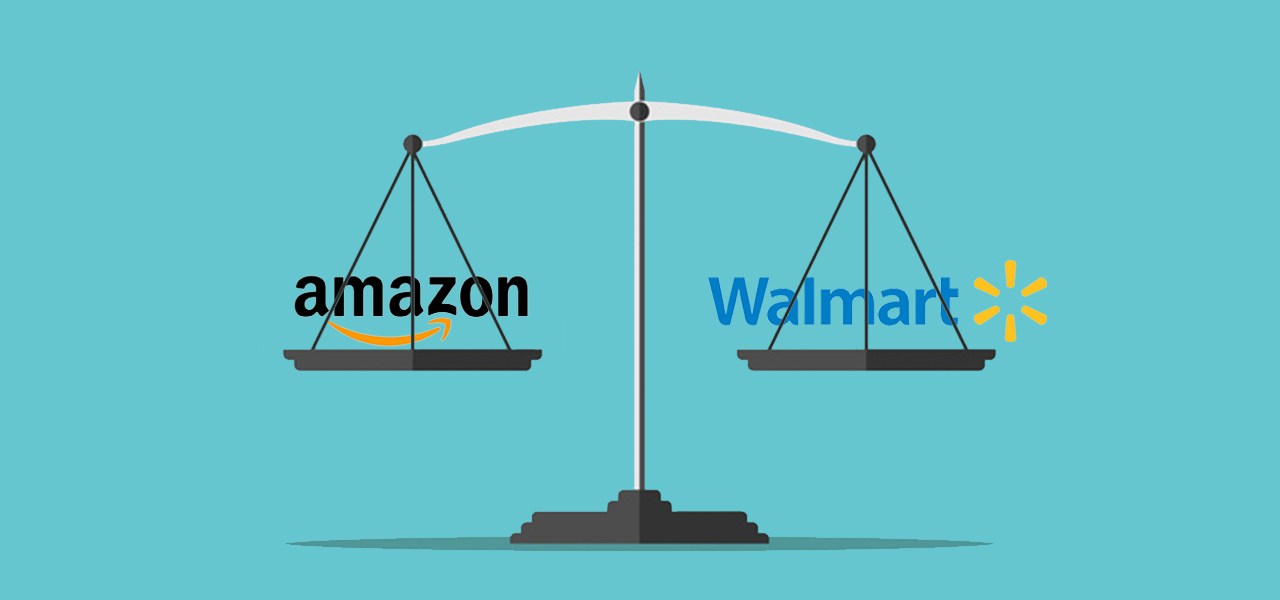 Ivy Liu
Last week, Walmart accepted a new wave of applicants to Walmart Fulfillment Services, the company's year-old, in-house fulfillment program. And it signals that Walmart is focusing more and more on its marketplace offerings.
Across several Facebook groups devoted to Walmart sellers, hundreds of people commented that they were finally approved for Walmart Fulfillment Services (WFS), in some cases after waiting several months for approval. WFS, much like Amazon's rival program Fulfillment by Amazon, gives seller access to Walmart's warehousing and delivery infrastructure. WFS products also receive Walmart's fast-shipping guarantee tags (namely its TwoDay label), which can help boost sales on the marketplace.
Those mass waves of acceptances are not unusual. But the large number of sellers that were approved last week is a sharp contrast from most of 2020, when the number of WFS sellers lagged. Walmart first launched WFS in February 2020, right before the pandemic sent the U.S. into lockdown — and in its first several months, the program remained an extremely small, with just 150 enrollees as of August 2020, according to Marketplace Pulse. The recent sharp jump in the numbers of sellers enrolled in WFS this month reflects the increasing priority that Walmart is placing on WFS — and as Walmart expands its marketplace, its fulfillment services are likely to balloon with it.
Walmart's marketplace remains relatively small, with a little over 82,000 sellers, but its numbers are growing at a rapid clip; a year ago today, Walmart had around 39,000. But the company is continually putting more resources into luring sellers — including by adding an integration with BigCommerce, courting big sellers who have successful Amazon products and waiving commissions on new sellers for thirty days.
"The number of sellers using WFS has grown to 1,100," said Juozas Kaziukėnas, CEO of the e-commerce marketplace tracker Marketplace Pulse. "That's roughly 4% of active sellers, but a number that has nearly tripled in six months since October (400)." (That number includes only the sellers who are actively using WFS, and not necessarily all of the newly accepted sellers who haven't yet enrolled.)
In the past month, Walmart itself has made clear that it intends to place a new emphasis on WFS, saying in its most recent earnings call that WFS was "gaining traction" and was "expected to become a larger portion of profit growth in the future," especially in the next fiscal year (which begins later in 2021). Walmart has also been building fulfillment centers out of its existing storefronts, announcing in January that it was "scaling the number of stores that will also serve as local fulfillment centers" and it had already planned "dozens of locations" for the new fulfillment centers — some of which might presumably incorporate products from sellers enrolled in WFS in the future.
One U.S.-based Walmart seller said that she hadn't seen this many people reporting they were approved to join WFS before. "It's possible that they just opened the floodgates," she wrote in a message to Modern Retail.
She herself had applied to WFS in October 2020, a little over five months ago, and was, like many other sellers, also approved last week. She said that she is joining WFS in hopes that it makes the experience of selling on Walmart less clunky — because shipping through WFS involves fewer steps than using a third-party service, she said, she thinks it might be easier to handle orders through Walmart's Seller Center.
But WFS may also be gaining special importance as Walmart opens up to international sellers for the first time. Just last week, Walmart allowed businesses who have non-U.S. addresses to become third-party sellers on its platform — and while Walmart said it is tightly screening those sellers, if the precedent of Amazon is any indication, international sellers may soon become a big piece of its growth. This January, around three-quarters of the new sellers on Amazon were based in China, for instance. Walmart may soon have similar numbers.
If it does, that would be a boon to WFS. While on any marketplace, in-house fulfillment services attract a large share of sellers, "international sellers do tend to upweight on the fulfillment services," Paul Capriolo, director of growth at Zentail, told Modern Retail. Fulfillment, said Capriolo, was one likely factor in Walmart opening up the marketplace to international merchants for the first time. He noted that "there's complications with servicing international sellers," and fulfillment is often one of them.
Still, the value of the service will depend on how easily Walmart will be able to onboard all of these sellers — and whether it opens enough fulfillment centers to meet demand.