As JCPenney's CEO exits, a turnaround is still far away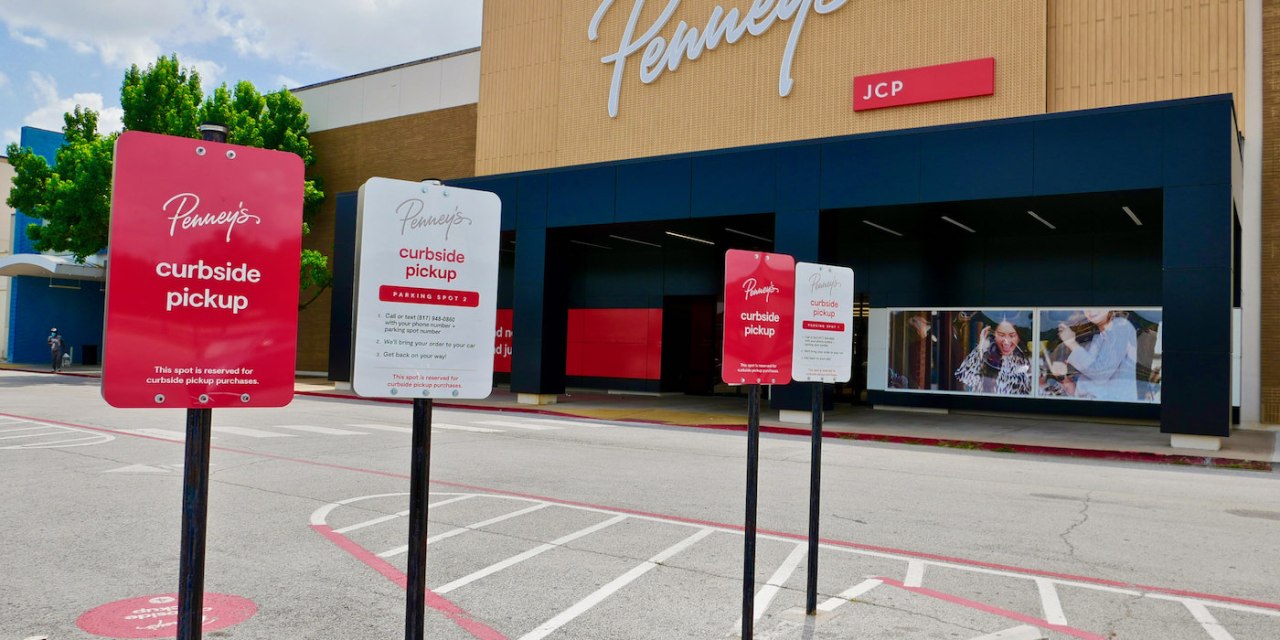 The architect of JCPenney's most recent turnaround plan has left the company — and it's unclear what the department store's next move will be.
Last week, JCPenney announced that CEO Jill Soltau was leaving the company effective December 31. Soltau joined the company in 2018 from JoAnn Fabrics, and was the department store chain's third CEO in ten years. Her departure comes shortly after a group of acquirers including mall owners Simon Property Group and Brookfield Asset Management completed a deal to buy JCPenney out of bankruptcy.
During Soltau's two-year tenure, she started to take some steps JCPenney around. This included paring down the company's in-store assortment, redesigning some of its private label brands and beginning to experiment with new store formats for JCPenney shortly before the coronavirus pandemic hit. But some analysts who spoke with Modern Retail said that she didn't move quickly enough, or make big enough changes to return JCPenney to profitability. Then, when the pandemic hit, JCPenney didn't have enough cash on hand to weather the storm, and it lost a key partner in Sephora — which recently announced it would move its shop-in-shops from JCPenney over to rival Kohl's.
"[The pandemic] took the wind out of any sails they had going," said Tiffany Hogan, principal analyst for beauty and apparel at Kantar Consulting.
JCPenney has yet to name a new permanent CEO, but announced that Simon's chief investments officer Stanley Shashoua would serve as interim CEO. JCPenney declined to provide comment on Soltau's departure, beyond a press release the company issued last week announcing the news.
A turnaround centered on going back to basics
In some ways, Soltau's predecessors were criticized for moving too quickly. Ron Johnson, who served as JCPenney's CEO between 2011 and 2013, was widely criticized for getting rid of nearly all sales and promotions. Instead, he said JCPenney would emphasize "everyday low prices." He eventually reversed the decision after JCPenney received backlash from customers.
When Soltau took over as CEO of JCPenney in October 2018, the situation was dire. JCPenney hadn't reported a profit since 2010, and had billions in debt. She took some immediate steps to improve some of the most underperforming parts of JCPenney stores, like winding down its appliances business. But during earnings calls the following year, she repeated that her number one goal was to "re-establish the fundamentals of retail."
She spent the first few months of 2019 rounding out her executive team, bringing in new executives like Michelle Wlazlo as chief merchandising officer, who formerly worked on private label development at Target. Another former Target executive, Trish Adams, came on as as strategic advisor to help JCPenney simplify its pricing and promotional strategy. Soltau also sought to reduce inventory levels in stores.
Jessica Ramirez, retail research analyst at Jane Hali & Associates, said that though JCPenney took steps to make its apparel assortment more relevant, adding more products in increasingly popular categories like athleticwear, it wasn't enough to drastically improve the assortment in-store. "Anytime you walked in there, you were really bombarded with a lot of clearance — it was hard to tell what the story was," she said.
JCPenney also struggled under the perception that, as a department store, it was a destination first and foremost for formal workwear. "During our research, it became clear that many of our customers don't think of JCPenney as a place for casual or denim apparel," Wlazlo told Glossy in February, when JCPenney released a new private label line.
The department store chain started testing out new store formats, remodeling a Dallas store in December 2019, shortly before the coronavirus pandemic hit. The revamped store included include a fitness studio, and a clubhouse with kids activities.
An uphill battle during the pandemic
When the coronavirus pandemic hit last March, JCPenney had just begun testing curbside pickup, rolling out the service to 50 stores. So unlike other retailers like Kohl's or Target, who had already offered the service for years, JCPenney had to quickly ramp up the service when non-essential retailers were ordered shut.
JCPenney experienced another setback early in the pandemic when Sephora, which operated shop-in-shops in hundreds of JCPenney stores, sued JCPenney, seeking an early end to its 16-year-deal. Sephora was upset that JCPenney decided to furlough some of the Sephora inside JCPenney (SiJCP) employees while stores were ordered shut. The two companies eventually settled the dispute. But months later, Sephora announced that it would begin opening shop-in-shops within Kohl's stores once its deal with JCPenney came to an end.
With no end to the pandemic in site, and some $3.6 billion in debt on the books as of February, JCPenney decided to file for bankruptcy in mid-May.
Eventually, the department store chain found a group of buyers, which included mall owners Simon and Brookfield. The buyers have yet to lay out their turnaround plan, but given that the majority of JCPenney malls are in stores, they may be able to provide some temporary relief in the form of rent abatement.
However, the fact that the majority of JCPenney's stores are in malls also makes the road to recovery more complicated, some analysts say, than if it had more stores in off mall locations.
"What do department stores look like and what do  future of malls look like — with JCPenney being a huge part of the mall landscape in the U.S., those fates are going to be tied together pretty closely," said Hogan.
JCPenney's competitors have also been hit hard during the coronavirus pandemic, with Kohl's and Macy's reporting same-store sales down 20.2% and 13.3% respectively during their most recent earnings report. But they didn't have as much debt on hand as JCPenney did, which puts them in a better position to bounce back. Kohl's in particular has also benefitted from the fact that the majority of its stores aren't in malls.
In many ways, JCPenney's fate was inevitable, despite Soltau's turnaround efforts, and were merely accelerated by the coronavirus pandemic.
Now, under its new ownership, JCPenney will have to rethink what its role in retail is, Hogan said.
"Rethinking where else can their stores be, what other platforms can they plan on — and most importantly, what are they going to do to get these shoppers back in store," Hogan added.