As stores begin to reopen, retail real estate insiders are cautiously optimistic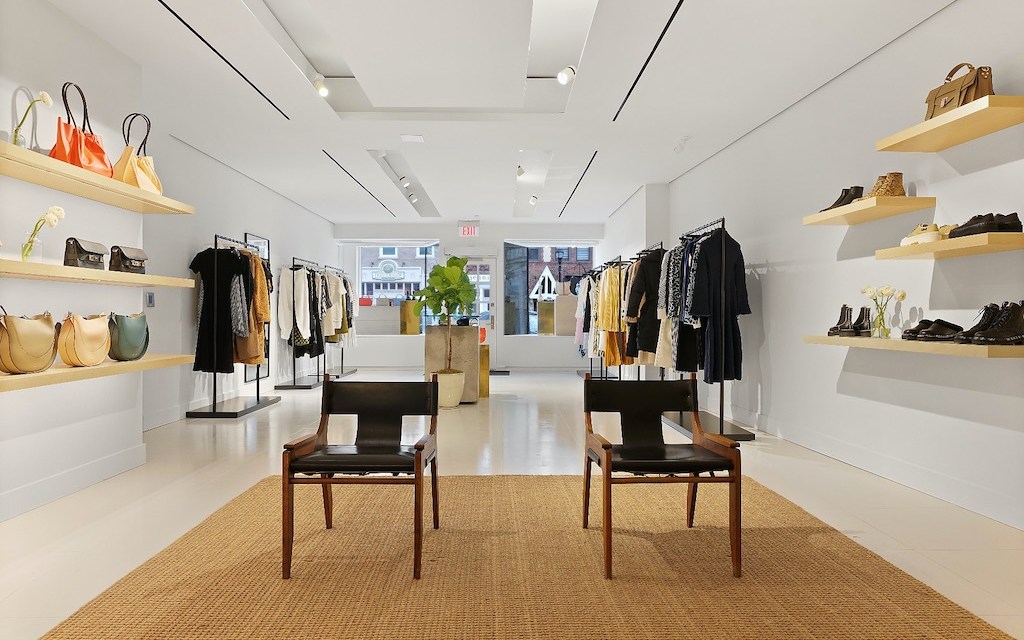 Image courtesy of FlagshipRTL
After a disastrous year for brick and mortar, commercial real estate deals are picking up in the retail industry.
Last year saw 8,960 store closures, according to Coresight Research's latest data. But as of this month, U.S retailers announced 3,199 store openings and 2,548 closures year-to-date. This is an important landmark for retailers, and real estate experts told Modern Retail that a number of factors are making for a more optimistic brick and mortar outlook. 
In recent months, retailers like American Eagle, Ulta, Sephora and Dick's Sporting Goods unveiled upcoming new store openings. Gap Inc. is planning to open 30 to 40 new Old Navy locations and 20 to 30 Athleta stores this year. Similarly, off-price retailer TJX announced 122 net new stores to open this year, bringing its total to almost 4,700 by the end of its fiscal year. Some digitally native brands also continue to be bullish on physical stores. This month, Fabletics announced the company is opening 24 new stores across the country throughout the year. 
Retailers are cautiously optimistic about foot traffic returning, said Colin Shaughnessy, executive vp of U.S. leasing at commercial real estate company Unibail-Rodamco-Westfield (URW), which is partnering with American Eagle Outfitters on seven new store openings in the coming months. This month, the retailer signed leases for seven new Aerie stores and two adjacent standalone OFFLINE by Aerie locations at Westfield locations, all set to open in the second half of the year. AEO also renewed two American Eagle stores' leases and one Aerie location's lease outside Sacramento.
"We've seen deal meetings picking up in the last 60 days," Shaughnessy said of UWS' signings. With more flexible terms, retailers are taking advantage of this market flux. One recent example is Italian brand Pinko's U.S. new flagship store in New York City. According to the brand's real estate agency, it was able to negotiate a "very significant discount" on the Soho location, equating to either the $30,000 monthly rent or 15% of its sales (whichever is greater). Pinko plans to add four more locations in the next three years.
Right now, there is an opportunity for brands to shift existing locations to better ones as leases expire, Shaughnessy said. For example, some brands may be offered prime spaces they historically wouldn't have been able to get. However, Shaughnessy noted that growing thoughtfully is still a priority for many brands. "You have to look at the longterm value, not just the cheap rate." As it pertains to American Eagle's new stores, the company looked at locations of where it "continues to excel and gain more market share," Shaughnessy said.
Meanwhile, retailers are continuing to shift away from traditional enclosed malls. Shaughnessy pointed to one of American Eagle's new locations opening at the outdoor mall Westfield Old Orchard in Skokie, Illinois. The complex had surprisingly steady foot traffic even during the Chicago suburb's frigid winters, Shaughnessy said.
"We expect to see an increase in temporary pop ups and more landlords allowing tenants to convert from temporary-to-permanent leases," said Chad Cress, chief creative officer at real estate services firm DJM Capital. DJM recently helped open stores for Loveshackfancy and The RealReal. With the weather warming up and vaccinations underway, Cress said that DJM has seen its open air centers' traffic gradually increase. 
Justin Abrams, co-founder and CEO of retail platform FlagshipRTL, said that friendlier rates and term flexibility are attracting more companies to ease back into physical retail. This could range from short term leases — as little as one year — to deep monthly rent discounts. FlagshipRTL helped open stores for Moncler and Bogner during the pandemic; this week it helped open a new Greenwich, Conn. store for designer Proenza Schouler. 
"These deal structures are helpful in mitigating risk and giving brands the confidence to integrate offline into their roadmaps," Abrams said. However, he warned that cheaper rents alone won't address the consumer shifts from the past year, and integrating stores into the e-commerce channel is expected to become the default model. 
Despite the opportunity for growth, one thing is for sure, said Shaughnessy. "The cookie cutter shopping center is long gone."