'There are too many unknowns': How landlords are giving retailers more lease options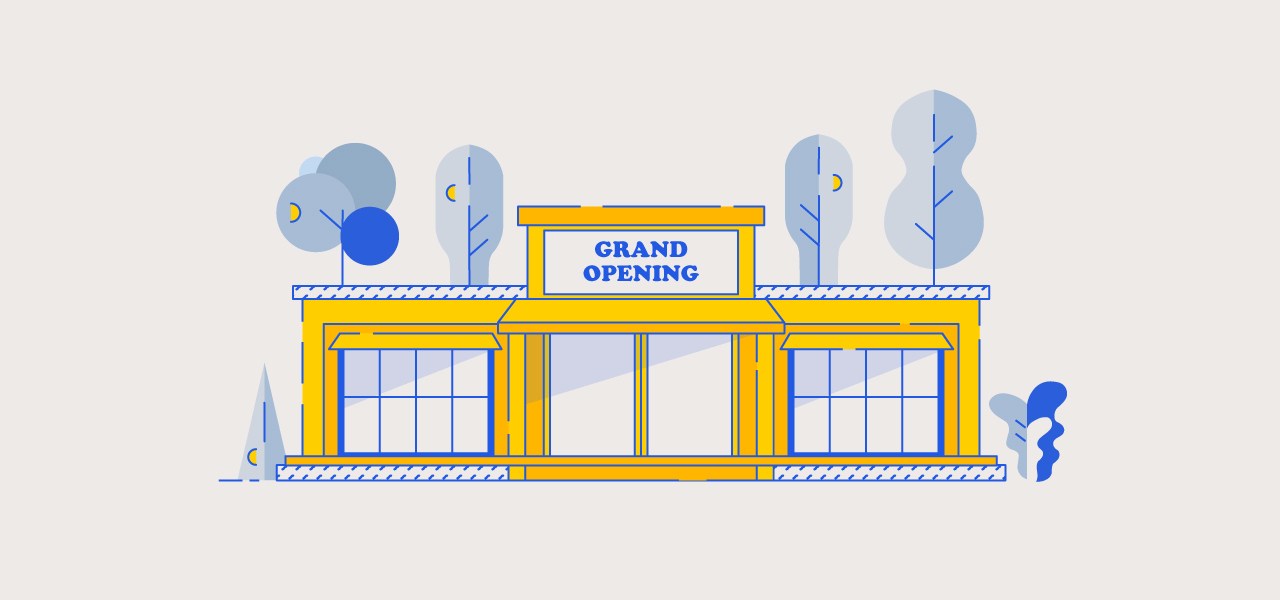 This is a bad time for nearly everything, but at least it's a good time to get a deal on a storefront. Landlords are desperate to find new tenants as more retailers increasingly declare bankruptcy.
Everything is now negotiable. That means some retailers are able to get an unprecedented amount of concessions from retailers, like a couple months of free rent, and a laundry list of clauses that will allow them to terminate leases early. Landlords, whose biggest priority is to ensure they have tenants, are now willing to take a cut of store sales instead of asking retailers to pay the same amount of rent each month.
"If you were to put an average number on it, I would say we are seeing somewhere in the vicinity of 20% discount for the time being," said Jason Richter, CEO Capricorn Asset Management. Richter's firm has represented both landlords and retailers, including Brookfield and Outdoor Voices, in lease negotiations and asset management.
More than 6,000 store closures have been announced so far in 2020, compared to 9,300 in all of 2019, as tracked by Business Insider. In some previously pricey Manhattan shopping neighborhoods, like along Prince Street and in Upper Madison avenue, the average asking rents have dropped 37.5%  and 15.5% year-over-year respectively, according to commercial real estate CBRE.
"No one knows what the world is going to look like a year from now. There are too many unknowns for retailers to lock themselves into a long-term commitment," said Michael Jerbich, president at B. Riley Real Estate, a real estate turnaround firm that was recently tapped by JC Penney to sell off some of its store locations.
Retailers' ability to negotiate is ultimately limited by the financial health of the landlord. A so-called "mom-and-pop" landlord that owns one development and has no debt, may be more willing to offer concessions, than say, a publicly-traded mall owner. But real estate experts said that one of the most common concessions that they have seen retailers increasingly push for since the onset of the coronavirus pandemic is to sign variable, rather than fixed leases.
In a variable lease, a retailer pays the landlord a certain percentage of sales each month, rather than a fixed amount of rent. That way, if retailers continue to see fewer visits to stores than they typically do this time of year, they owe less rent. But, once sales start to increase, they may owe more rent than they would in a traditional fixed lease.
According to Richter, the percentage of sales a retailer owes the landlord each month often may increase during the holidays and other busy sales periods, and decrease during down months. Because landlords still want as much guaranteed rent as possible, some landlords often require tenants on variable leases to commit to a lower minimum rent that converts to a higher one over time based on sales productivity.
"They should be protected on the downside, but may have to give a little bit on the upside," said Amish Tolia, co-CEO of Leap, a retail startup that leases storefronts to e-commerce brands like Ledbury, Goodlife and Koio.
Richter said that many of the retailers he works with are looking to sign variable leases that eventually convert into fixed leases after a certain amount of time — six months, twelve months, or even two years.
From there, there are other types of clauses that retailers can add to variable leases in order to ensure that they can exit quickly if customers don't return as quickly as they anticipated. Jerbich said that he's seen more retailers looking to an option to terminate a lease within 120 days if they don't reach a certain amount of sales within a year.
Richter said he's seeing more "very liberal pandemic language" that would allow a retailer to delay opening based upon whether or not local regulations let them operate at full capacity, or if construction is delayed on a new store because of some non-essential businesses being ordered shut again. In the U.K. for example, apparel holding company Edinburgh Woolen Mill is signing new leases for its discount apparel chain, under which Edinburgh Woolen Mill doesn't owe any rent until its stores actually open.
Retailers may also look to get greater flexibility over opening hours, and push the landlord to invest more in renovating the space, so that it is as move-in ready as possible.
"There are a bunch of levers you can push and pull on. The most important thing is that both the landlord and the retailer are set up for mutual long-term success," said Tolia.