As Victoria's Secret's star wanes, the lingerie market is growing more fragmented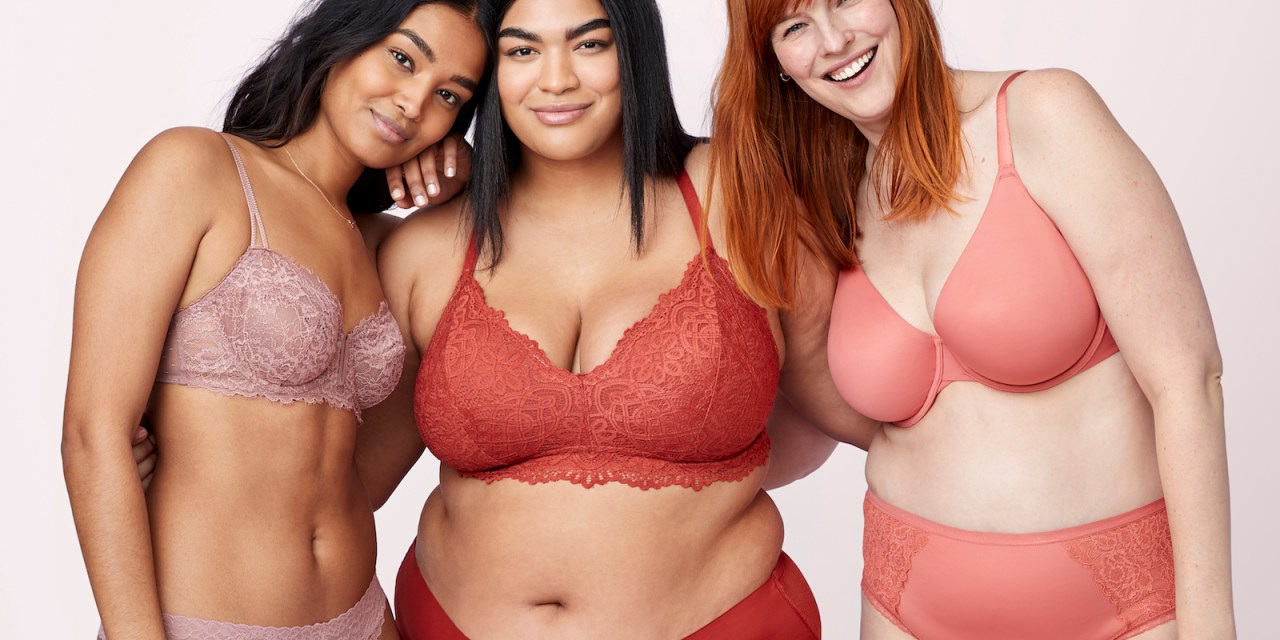 Victoria's Secret's market share has declined for years — a combination of a dated approach, oversexualized images and a plethora of competition. But the number of startups and retailers vying to take a slice of the business that previously belonged to Victoria's Secret hasn't slowed down.
According to Coresight Research, Victoria's Secret's market share was 24% in 2018, down from 31.7% five years prior.
As a result of slumping sales, as well as a loss of confidence in CEO Leslie Wexner's leadership, private equity firm Sycamore Partners struck a deal last week to acquire a majority stake in Victoria's Secret, and take it private. While the retail chain is far from dead, it's unlikely that Victoria's Secret will ever be the go-to place for lingerie that it once was.
As Victoria's Secret has fallen, no one clear brand has gobbled up its market share. Aerie appears to have been one of the biggest winners, as its revenue continues to grow. In fiscal year 2018, Aerie reported $64 million in revenue, up  6% year-over-year.
The companies competing to up their lingerie sales in the wake of Victoria's Secret's downfall include big-box retailers, department stores, and digitally-native brands. Given that Victoria's Secret was criticized for not being inclusive enough in its marketing and product, today's lingerie brands are trying to pitch themselves as being more inclusive, which has manifested in a few different ways. Some are creating nude lines that are more inclusive of a variety of skin tones, others are creating more offerings for plus-sized customers, and others are simply creating a wider range of bra sizes than what's offered in traditional retail stores.
Another clear trend that's emerged is that because bras have historically been a difficult product to fit, many of the newer players have honed in on the fact that convincing shoppers that they can help them find the best-fitting bra for them is the key to winning over customer loyalty and convincing them to spend more money with them.
"There is an endemic issue in the category of too few sizes and brands fitting you in the wrong size," said Kearnon O'Molony, co-founder of lingerie startup Cuup, which announced it had raised $15 million in funding earlier this month.
The brick-and-mortar retailers
One of the reasons why Aerie has grown so quickly is because in 2014, it became one of the first lingerie lines to announce that it would no longer feature re-touched photos of models. The brand quickly became known among younger consumers as the body-positive foil to Victoria's Secret. According to Coresight's report, Aerie was one of the brands that experienced the increases in market share, doubling its market share from 1.6% in 2013 to 3.2% in 2018.
"I think Aerie has really been the champion," said Jessica Ramirez, retail research analyst at Jane Hali & Associates. "It's been a few years where they started changing the conversation [to focus on] not retouching and natural beauty."
Big-box retailers like Target, Walmart and Kohl's continue to generate large amounts of lingerie sales, given that they are some of the largest apparel retailers in the U.S. But as Victoria's Secret has fallen, they've given their lingerie sections a refresh.
Target, for example last year released a new private label lingerie line called Auden, to replace its previous lingerie line, Gilligan & O'Malley. The new line emphasized body positivity by, like Aerie, featuring un-retouched photos of models. Along with the roll-out of the line, Target added a "Find Your Fit" section to its website to help customers find the right bra size for them.
Other retailers are trying to draw more shoppers in-store by adding more digitally-native companies to their lingerie sections. Nordstrom now sells products from Lively, True & Co, and Adore Me on its website and in select stores, for example. And Walmart acquired Bare Necessities, an online retailer of lingerie, in 2018.
Additionally, as consumers move away from overtly sexy lingerie, it is not just traditional lingerie brands that are seeing a sales boost. Athletic brands like Lululemon, Adidas, and Nike are as well. According to a report from NPD Group, sports bras are becoming increasingly popular among millennials, and that a third of their "bra dollars" went to sports bras in 2018.
The startups
Like many of the brick-and-mortar retailers, today's lingerie startups are also centering their message on inclusivity, community and creating a brand that women feel more comfortable shopping with. Lively, which was acquired by Wacoal in July for $85 million, for example created an ambassador program where members get early access to products and exclusive events in exchange for spreading the word about the brand.
ThirdLove, which generated over $100 million in sales in 2018, has centered its marketing on helping women find the best fitting bra through its proprietary fit finder.
Cuup, which launched in 2018, is taking a different approach to helping women find the right bra size. The startup said it helps women find their bra size through one-on-one video consultations, through one of its "fit therapists," as well as through in-person consultations in its New York City showroom.
O'Molony said that, while the lingerie startup category is getting crowded, he doesn't think that any one player has yet taken a large enough market share to close the category off to new entrants.
"When you add up all the startups intimate apparel its still really small — and it's small because these products are really hard to make," O'Molony said.