Beyond pop-ups: How brands look for low-cost ways to test physical retail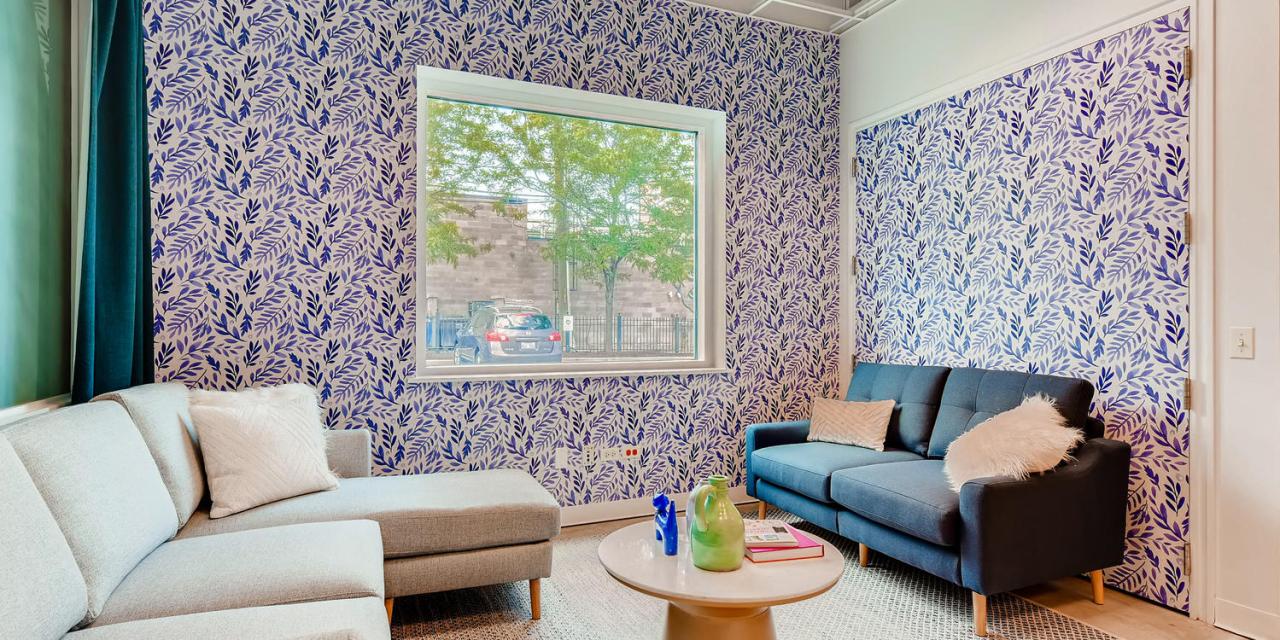 As direct-to-consumer brands look for cheaper ways to acquire customers beyond Facebook and Google ads, it's no longer a question of whether an online brand will open a store, but when.
Typically, the path to opening a permanent physical store for older DTC brands like Casper and Glossier looked like this: Open a few pop-up stores in the cities where most of your customers are, make sure they're stacked with highly Instagrammable displays and events, and use those pop-ups as a training ground for opening up your own physical retail stores.
But even pop-ups that run for a few months can be expensive. That's why many younger brands are trying to strike partnerships with other DTC brands to display products in their stores for a limited period of time, or partner with companies outside of retail to display product or host events. The goal is to tap into the existing customer base of other brands to acquire more loyal customers for cheaper than they can via platforms like Facebook.
While many brands don't disclose exactly how much it takes to acquire customers through their pop-up or physical retail channels, a number of them ranging from Lively to Rothy's to Allbirds have said that their first stores typically become profitable in only a few months. The problem is that in order to get profitable, companies first have to shell out tens or hundreds of thousands of dollars on rent and employees to run the store before they make any of it back.
"I think the mindset a lot of these brands are in at this time is, 'We need to get as many customers as possible,'" Richie Siegel, founder of retail advisory firm Loose Threads previously told Modern Retail. "And instead of trying to get them to come to our own stores, which carries a lot of operational debt and just sucks a lot of money up, let's go where the customers already are."
Stephen Kuhl, co-founder and CEO of furniture brand Burrow, speaking at the Interactive Advertising Bureau's Direct Brand Summit on Wednesday, said that it was a given when the brand launched in 2016 that Burrow would eventually open up its own store, as most U.S. shoppers still buy furniture and bedding in stores.
So before Burrow launched its own stores, the company hosted what it called "partner showrooms" where it gave or sold couches to coffee shops, clothing stores including Bonobos, and coworking spaces to see what it was like displaying its furniture. It wanted to determine what kind of experiences the company could offer when it eventually opened up its own store. It learned early on that just because a place got a lot of foot traffic, it didn't necessarily make it an ideal space for its product.
"We quickly that earned coffee shops were no good" said Kuhl. "People would like dump coffee on accident or there would be muffins crumbled up in the cushions. It was not a great of experience of, 'And this could be yours.'" Today, Burrow has two of its own stores — one in Soho, and one in Chicago.
Lingerie brand Lively also hosted joint events with other brands to see how customers interacted with the product before opening up its own stores — a succulent workshop with NYC plant shop The Sill, a makeup tutorial — with Lively product also available for purchase at these events. For Lively, the goal was not only to introduce products to new customers, but to also interact more frequently with its community of ambassadors.
Currently, Lively has a network of about 95,000 ambassadors, who in exchange for posting about the brand on social media and referring new customers, get access to unique discounts, early access to products, and can host their own events in Lively's stores. The ambassador network, which founder and CEO Michelle Cordeiro Grant said the company formed before selling its first product, has been critical to its customer acquisition efforts.
"We needed for them to connect in real-life because by definition we wanted them to be a community," said Cordeiro Grant, adding that they "wanted to be in any place that had nothing to do with bras."
"We felt like if we were in those moments, we would leave a lasting brand impression," said Cordeiro Grant. Today, Lively has four stores. Its first store in Soho, which started out as a six-month pop-up. After the store became profitable within three months, Lively decided to sign a five-year lease.
Ultimately, as these brands start to open their own stores, they're finding that partnering with nearby companies remains critical to getting people to come in-store. DTC underwear brand Mack Weldon, which opened its first standalone store in Hudson Yards earlier this year, partnered with Hudson Yards developer Related to get its product included in gift baskets that were given to new residents in apartments attached to Hudson Yards.
Because people don't buy furniture frequently, Burrow has relied heavily on events to drive people to the stores, often with other DTC brands. At its Soho store over the summer, for example, Burrow hosted an event for dog owners alongside pet food brand Ollie and dog accessories company Wild Ones.
"We just want to make it a comfortable space for people to hang out," Kuhl said.