Big-box retailers are pushing curated product assortments to reach new shoppers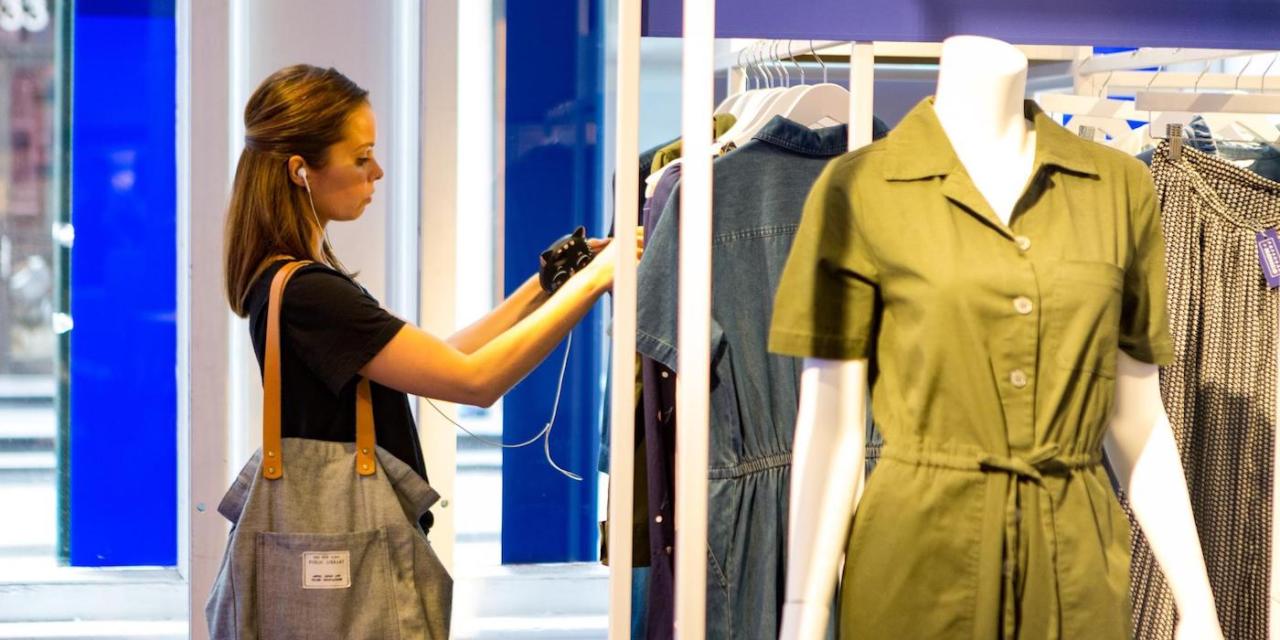 As big-box retailers like Target, Walmart and Kohl's are grappling with how to defend their business against Amazon's endless aisles, they are finding that in order to gain sales traction in certain categories, offering a curated, sometimes smaller assortment is key.
Kohl's yesterday launched Curated by Kohl's, one of a number of initiatives it has announced in recent months to offer a rotating product assortment designed with millennial shoppers in mind. The typical age of a Kohl's shopper is 45, according to research from Cowen. So, Kohl's curation strategy is focused on partnering with companies and brands who younger shoppers already have an affinity for, in order to improve their luck at gaining their business.
Meanwhile, Target is trying to make inroads in product categories where there's a lot of market share up for grabs, like natural and organic products and lingerie, by simplifying its private label offerings in those categories. And Walmart, which is still aggressively ramping up its product assortment online, is trying to curate the shopping experience by making it easier for customers to search for and find products in categories like beauty and fashion.
Curation isn't just about offering fewer products — it's also about making it easier for customers to discover new products. According to Tiffany Hogan, retail analyst at Kantar Consulting, younger shoppers in particular are looking for product assortments with a "specific point of view" — ones that they know they can turn to if they're looking for products for a specific occasion, like work, or that have a social mission like offering eco-friendly products.
"What Kohl's and a lot of retailers are trying to do is be that curator and be that destination for those shoppers so that they can just come to one spot and find something new and inspiring," Hogan said.
Curated by Kohl's will feature a selection of products that's updated quarterly, from born-online brands that are selected in partnership with Facebook. Facebook will help Kohl's identify which emerging brands to feature, which exemplifies just how much influence wholesale retailers like Kohl's have lost as Facebook and Instagram have instead become the first stop for newer brands looking to find a following.
According to a press release, products from the chosen brands will be sold in 50 Kohl's stores and on its website. Some of the brands that will be featured in the first include plus-size brand Dia & Co, and United by Blue, which designs eco-friendly bags and dishes.
Other initiatives Kohl's has recently announced include a partnership with millennial-focused publisher PopSugar last May to create new apparel lines that are informed by PopSugar's customer data. And in April, it started adding new sections to 50 of its stores called outfit bars. These sections, which run 500 square feet, are refreshed every 30 days and carry an assortment of women's apparel that's selected in partnership with a social media influencer or stylist.
While Target has increased the number of private label lines in recent years — it has launched nearly 30 new lines since 2016 —  it has curated its offerings in other ways.
In February, Target phased out one of its lingerie lines, Gilligan O'Malley, in favor of three new lines that emphasized body positivity. Target, like born-online brands Adore Me (another Curated by Kohl's brand) and ThirdLove, sees selling lingerie that's centered around a message of body positivity as critical to taking away market share from Victoria's Secret.
Jessica Ramirez, research analyst with Jane Hali & Associates, said that Target is positioning more of its private label offerings as lifestyle brands. In addition to its new lingerie lines, Target this year added a new line of natural and organic baby products, called Made Of. And it added grooming products to Goodfellow, its men's apparel and accessories line, in order to turn the brand into more of a "one-stop shop" for its male shoppers, according to a press release in May.
Walmart is another retailer that, on face value, has only seemed to add more and more products to its stores and websites. It has added nearly 2,000 brands to its website over the past year in order to stop Amazon from gaining even more market share online.
But, in categories that it doesn't historically have a large market share in, like fashion and beauty, it is trying to design a website experience that emphasizes helping customers find new products as quickly as possible — and it relies on offering a more curated shopping experience in order to do that. Over the past year, Walmart redesigned the fashion section on its website, adding a section to highlight outfits from influencers that include products sold on Walmart.com. Walmart's beauty team has also taken a similar approach.
"What we've focused on in stores and online, and continue to look at, is how to make color cosmetics lighter and brighter for customers to shop, the navigation — and not just by brand, but also within a brand — so our customer can find things on her list," Jody Pinson, Walmart vice president of merchandising for beauty recently told Glossy. "And then it's: How do we highlight key trends, so if she sees something on social media or TV, she can find it with us quickly?"
As these big-box retailers try to reach new cohorts of shoppers through curated product assortments, that presents an opening for partners who can convince retailers that they have the data to help them do just that. With the Kohl's partnership, and also a partnership with Macy's during the holiday season last year to create shop-in-shops that carried products from small businesses, Facebook is showing interest in doing just that.
"Facebook can obviously bring [retailers] tons of data, can help them understand where potentially their shoppers are clicking on Facebook and what kind of ads they're seeing, what they are responding to, to help them understand what brands should be brought in," Hogan said.