Big-box retailers promote deals alongside Prime Day to offload inventory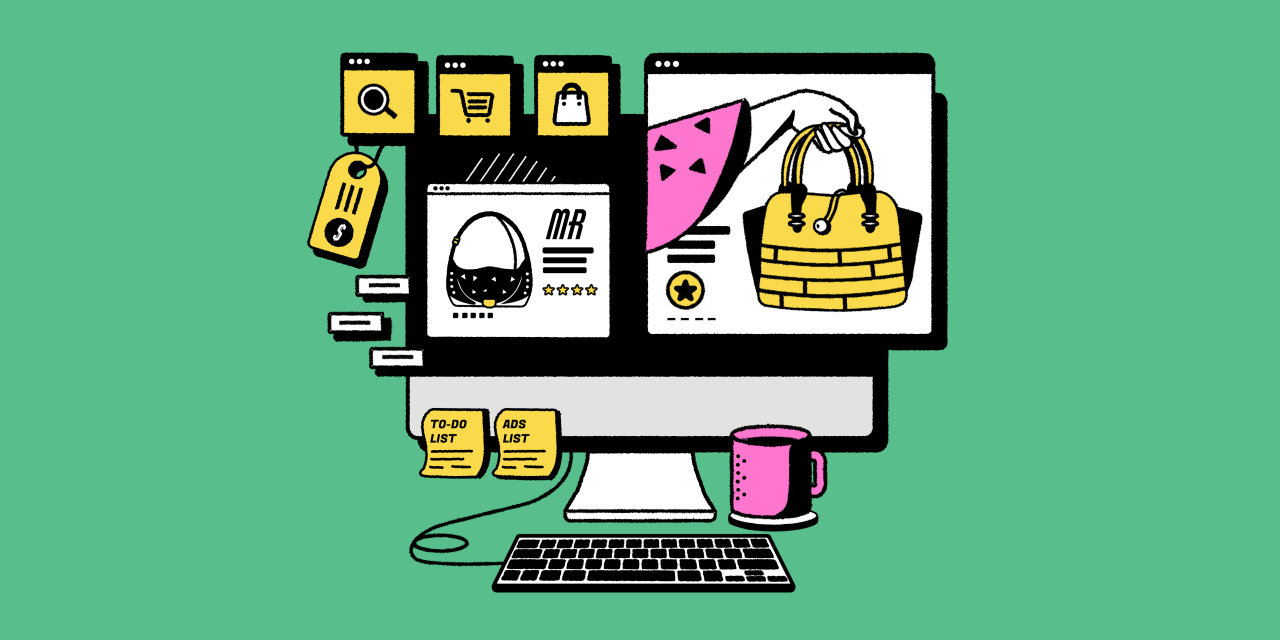 Ivy Liu
With Amazon Prime Day now live, the online summer shopping season has kicked into gear. This year, big-box retailers continue to promote summer deals even though they aren't blatantly marketing against Amazon's two-day shopping festival meant for Prime subscribers.
Overt promotion and flashy reminders from retailers is no longer necessary because most U.S. shoppers expect Prime Day to hit every summer, e-commerce analysts said. Customers are already trained to look for deals, and particularly this year, when some retailers like Target were already offering markdowns even before Prime Day to get rid of excess merchandise in categories like electronics and home goods. But, the eagerness of big-box retailers to promote their own sales this week underscores just how much Amazon continues to set the sales cycle in e-commerce.
The significance of Prime Day has led to an increase in the number of retailers holding their own two-day specials in an effort to compete with Amazon. Amazon first hosted Prime Day in July 2015. Rival Target launched Deal Days, a series of parallel promotions alongside Prime Day, in July 2019.
A spokesperson for Walmart, the largest retailer in the country, told media outlets last week that the company wouldn't host any events to compete with Prime Day this year. That's because much of Walmart's merchandise was already on sale — it's still offering online discounts on thousands of products under "Rollbacks."
The deals being offered across various big-box retailers underscore their priorities — and which categories they are trying to move inventory in. Target — which is typically one of the most popular destinations for back-to-school shopping, according to surveys — is running a 25% discount on toys from entertainment giant Disney. Target's deal days, which ends today, also offers multiple promotions on clothing, electronics, swimwear and a range of personal care products. Bed Bath and Beyond, meanwhile is advertising deals on smaller kitchen gadgets, like $20 blenders and coffee makers for $60 respectively, in addition to hundreds of "doorbuster deals" on home decor items costing as low as $5. Discounts on clothing items dominate retail chain Kohl's website.
"Everyone is able to participate in these deals that are not on Amazon, and they could be swayed by incentives like extra Kohl's Cash, Target loyalty points and additional cash back opportunities," said Jen Jones, chief marketing officer at Commercetools, a headless commerce company that works with helps retailers like H&M, Sephora, L.L.Bean and Lululemon. "That said, these big price discounts are now related to the excessive inventory these retailers are dealing with, thanks to supply chain delivery delays, hot pandemic items that have fallen out of favor, and a slow down of consumer spending on physical goods amid a looming recession," added Jones.
This summer, many retailers are stuck with excess inventory of products that consumers no longer want, as their shopping habits have shifted. Target and Walmart executives have both said that their companies have been saddled with excess inventory in categories that trended during the pandemic, like home goods, because people are spending more money on travel and entertainment. During their respective first-quarter earnings, Target reported that its product inventories increased 43% from last year, while Walmart's was up 32%. To move merchandise, both retailers have turned to strategies like discounts.
Nonetheless, there is a certain halo effect to riding on Prime Day. On average, non-Amazon retailers see a boost of 40%-50% versus an average day of e-commerce sales during Prime Day, according to Insider Intelligence data. "Prime Day's ascent has resulted in significant net new sales demand during an otherwise sleepy time of year for retail," said Insider Intelligence analyst Andrew Lipsman.
Jones echoed Lipsman's sentiment. "While many Prime users will eventually opt to buy from Amazon to make use of their Prime memberships, competitors will still see traffic spikes that carry vital data about popular products and trending items."
As more shoppers are hunting for deals during this summer, retailers have also been experimenting with other types of sales, in addition to Prime Day clones. Walmart, for example, hosted its own event a month earlier between June 2 and June 5 to drive Walmart+ subscriptions. Customers who signed up for Walmart + in a company store during the event titled Walmart+ Weekend got a $20 promo code off their next online purchase.
"It was smart to try its own event given that the value proposition for Walmart+ had perhaps never been higher, with its fuel savings benefit and overall positioning on low prices amid skyrocketing inflation," said Lipsman. But, he added that it's not clear how successful the standalone event was.
In the end, the competition is unlikely to hurt Amazon said Lipsman. "It's always dealt with competition and remains the first place shoppers will go for deals on Prime Day. Shoppers still have disposable income, but are in a more deal-seeking mindset than in the past couple years, so that should fuel healthy demand for this year's event," said Lipsman.