Brands and agencies are turning to Amazon's ad products as other platforms flounder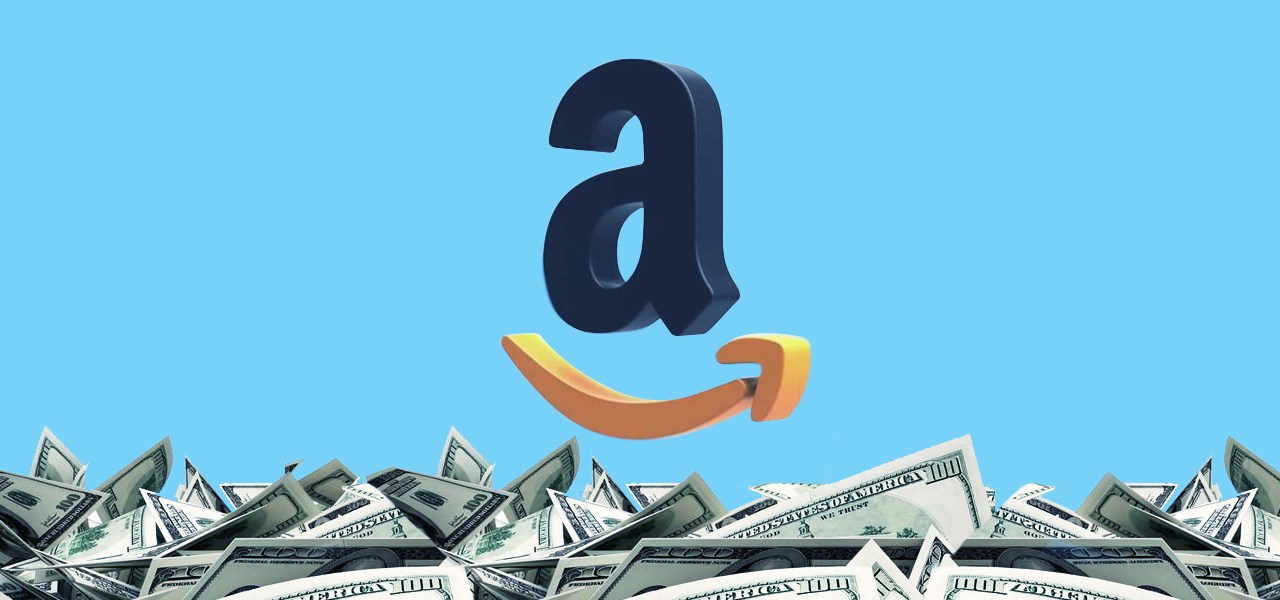 Ivy Liu
Brands say they are shifting their advertising dollars to e-commerce giant Amazon due to poor effectiveness of social ads on Facebook, Instagram and Google.

Last year, tech giant Apple made substantial adjustments to the privacy settings of its software giving iPhone owners the option of allowing advertisers to track them or not. Experts said paid social campaigns are not able to deliver the same returns that they did before the iOS 14.5 update. Facebook said that Apple's App Tracking Transparency feature will cost the company $10 billion in 2022. In February, Google also announced that it was implementing new privacy limitations that would reduce app monitoring on its Android smartphones.
In turn, brands and agencies told Modern Retail that their ad budgets are shifting in Amazon's favor — increasingly funneling money away from social media ads and into Amazon's growing suite of advertising products that go beyond its well-known marketplace search business. The shift, said insiders, is due to dismal performance on platforms like facebook and Amazon's growing advertising presence on non-marketplace platforms.
This is helping the e-commerce giant's slowing retail business. Amazon continues to report double-digit advertising revenue growth, as other rivals struggle: Amazon's revenue from advertising services increased by 25% in the most recent quarter. Meanwhile, Snapchat reported revenue growth of 13% percent during its most recent earnings, while Meta's chief financial officer Dave Wehner said in an April earnings call that he expects to see "additional targeting and measurement headwinds from iOS 15," which Apple rolled out in September last year.
The higher advertising expenditures may allay some of Amazon's worries at a challenging time. Sales from its core e-commerce unit fell by 3% year-over-year at the end of the quarter ending March 31. Meanwhile, some of the brands that say they have started spending more on Amazon say that they are seeing a better return on spend, at a time when performance on other advertising channels is worsening.
Wellness brand Beekeeper's Naturals, which sells cold and flu products on Amazon, said it boosted Amazon marketing expenditures dramatically over the last six months. This year, the brand's average amount spent on advertising on Amazon has doubled, and the company said it was still adding to that budget.
"We have significantly increased marketing spend on Amazon while decreasing our marketing on Facebook and Google due to volatility in those channels," Daniel Millar, co-founder and chief growth officer at Beekeeper's Naturals, wrote in an email. When asked why Beekeeper's Natural increased advertising spend on Amazon over the past few months, Millar replied that consumers have shifted into a "different decision-making process – one where direct benefits, 'why this product', and delivery speed to-door outweigh brand experiences on flagship digital."
"Due to the soaring cost of acquiring new customers on other platforms which has become unsustainable for many of our clients across multiple categories, we are seeing an interesting shift of media budgets traditionally allocated to customer acquisition across to Amazon to support both Sponsored Ads and DSP, but with DSP being the majority of the incremental budget," said Mark Power, chief executive at Amazon consultancy Podean. Power said his clients — which include Mondelez, e.l.f. Cosmetics and Sony — at Podean that previously invested heavily on Facebook and Google to gain new customers are now spending more of their ad dollars on Amazon but did not share more details.
The growing unpredictability of social media advertising has become a recurring theme in conversations with media buyers. Two-thirds of DTC brand prospects at growth marketing firm Acadia's Bobsled reported lower results from their sponsored social ads, said Kiri Masters, head of retail marketplace strategy at Acadia, which assists brands to grow on Amazon. In some cases, what was previously a 7x return on advertising investment has fallen to 1x, Masters added.
"Although paid social has been successful for a while, it has recently stopped," said Masters. "Some brands are starting to have an 'oh shit' moment as they realize the party might be over," she said.
Ads by Beekeeper's Naturals have significantly outperformed on Amazon in terms of ROAS [return on advertising spend], to the tune of 5x–10x times compared to Facebook, said Millar.
"Amazon continues to separate itself from the pack, data-wise, in the post iOS14 world. New tools like AMC (Amazon Marketing Cloud), where you can see downstream effects in the funnel from top-of-funnel tactics like video, have been very helpful in terms of understanding activities at all levels of funnel and enabling us to double down on winners," said Millar.
Amazon's Marketing Cloud, which is built on AWS, is designed to assist advertisers that are looking for more transparency and flexibility in understanding how their marketing performs across media channels such as search, display, video and audio. It provides better insight into how DSP and PPC advertising campaigns are performing too.
"ROIs on Facebook and Instagram have been significantly lower since the iOS14 rollout in 2021. We've seen a bit of a decline over the past few months," said Millar.
What's more, e-commerce analysts say that advertisers are more likely to stick to channels that provide certainty in uncertain macroeconomic times.
"When I buy an ad on Amazon, it's a direct response, immediate call to action ad and someone that sees that ad clicks on that product and buys that product," said Jason Goldberg, chief commerce strategy officer at Publicis. "In tight economic times, advertisers tend to ship more on their budget down funnel, and Amazon's at the bottom of the funnel."