Brides embrace ready-to-ship styles as elopements are on the rise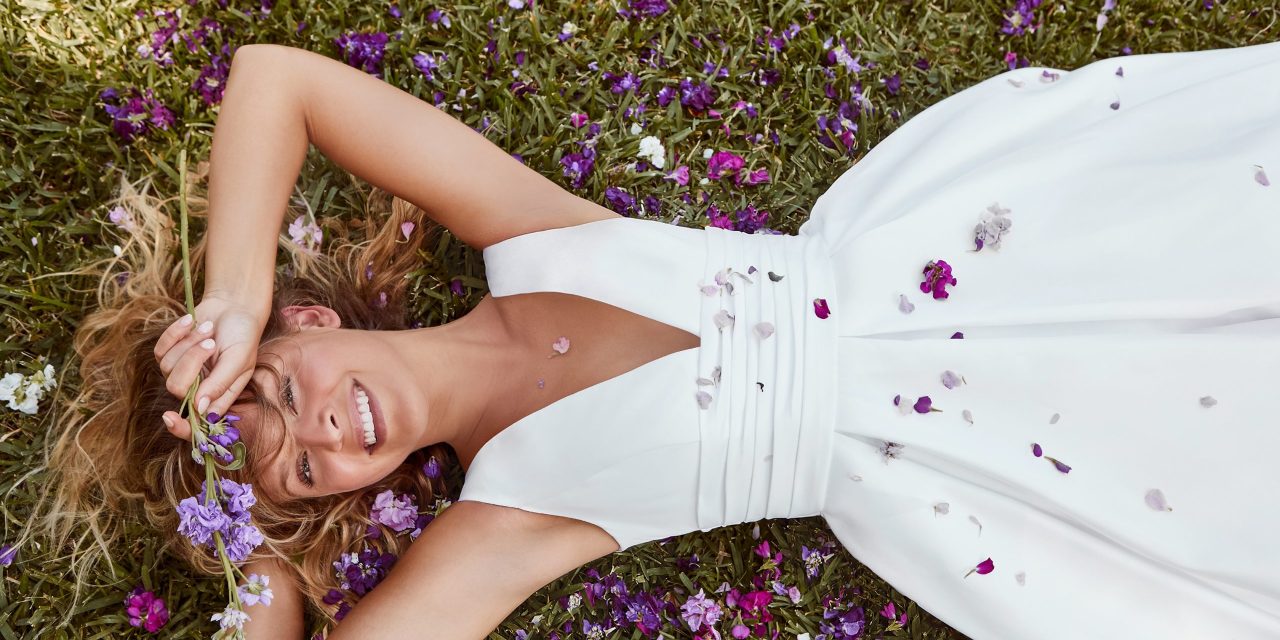 David's Bridal
With coronavirus case numbers back on the rise, some couples are having their weddings — and purchasing wedding jewelry and apparel — while they still can.
In April, Kleinfeld co-owner Mara Urshel told Modern Retail that weddings were "no longer on hold." Brides and grooms prepared for elaborate weddings once again, in anticipation of a near-term, post-Covid future. Now, just four months later, Covid-19 variants are growing and case rates are spiking once again. And bridal retailers say that customers are tired of postponing events.
While couples may have pushed off their plans during 2020 for a 2021 re-do, this year they are tired of waiting, said David Bridal's senior buyer Kelsey Hahn. Instead, she said more brides are buying ready-to-ship styles and casual silhouettes. And, they are skipping out on big dream weddings while the coronavirus is still a concern, in favor of intimate elopements.
Other brands are noticing similar behavior. At online and affordable bridal boutique Azazie, ready-to-ship styles have grown 200% year-to-date compared to 2020, and have grown 70% week-over-week for the past four weeks. At David's Bridal — which has 293 stores across the U.S. and Canada — 75% of brides joining the retailer's loyalty program this year are planning near-term weddings, with event dates between zero to six months out. In July alone, the number of loyalty program members who said they hard a near-term event date increased 5%.
"In the height of the pandemic, over the fall, the winter… smaller ceremonies were really trending," said Hahn. "As we moved into spring and summer and the vaccine came out, we definitely saw a return to the bigger celebration… Unfortunately, with the Delta variant on the rise, we are shifting a little bit more into the smaller wedding."
Azazie CMO Ranu Coleman said couples are once again having to prioritize safety. "With the uncertainty around the Covid Delta variant, in addition to new variants that are unfolding… keeping their guests' safety top of mind has made elopements increasingly popular [with couples]," said Coleman.
While Azazie also offers made-to-order styles, the brand is currently pushing its ready-to-ship options on its site. Ready-to-ship styles are final sale at 70% off and the brand is running a banner promoting seven-day delivery for certain bridesmaid styles on its homepage and via a banner across the site.
At David's Bridal, explained Hahn, this ready-to-ship preference has also led to increased sales in more casual styles like jumpsuits, little white dresses and pieces that are casual enough to be worn again after a wedding. To accommodate these changing preferences over the past few months, the company expanded styles in its Little White Dress collection and built out a unique site hub showing all the different occasions brides can use these dresses for.
"We have pivoted and we have been able to support [brides] through the ever-changing wedding landscape right now," said Hahn.
In the past, traditional wedding dresses were often sold by boutiques that would create unique made-to-order styles over a period of about six to nine months. But given continual month-to-month uncertainty in Covid rates, the old timeline isn't working for brides today.
While David's Bridal has nearly 300 boutiques that offer these long-term styles, 90% of its newer Little White Dress styles are ready to ship.
Still, while big weddings may be slowing down once again, Hahn said that bridal sales are not. Kelly Cook, chief marketing & IT officer at David's Bridal, told Modern Retail in April that wedding-related sales would grow "20% to 50%" in 2021 compared to 2020. Hahn said this number was still likely, even amidst rising coronavirus cases.
"People don't want to push their wedding out again," said Hahn. "At this point, they've maybe changed their plans already two or three times. They just want to get married. So even if they're going to reduce their guest list and have a smaller ceremony, I think they're still going to get married so our projections haven't changed."