By buying Lord & Taylor, Le Tote tries to assert itself as a retail leader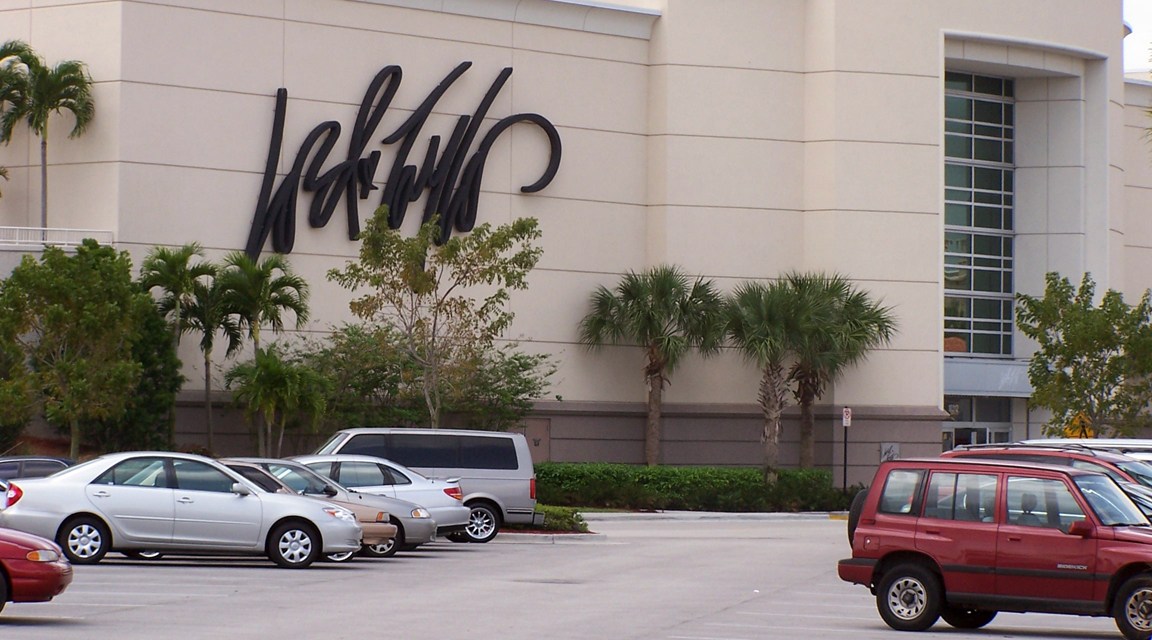 Le Tote is buying Lord & Taylor from Hudson's Bay Company for $100 million. It's one of a few recent examples of digitally native startups trying to prove their worth by literally disrupting the legacy players. At the same time, it remains to be seen how the two companies can co-exist to be a healthy business.
At first glance, this seems like the story of a DTC company growing up and proving itself as the successor to legacy players. Yet the Lord & Taylor acquisition brings up a lot of questions — namely, whether it's possible to resurrect the aging brand, as well as what the clothing rental service sees as attractive in Lord & Taylor.
The numbers themselves are certainly illuminating. Le Tote is shelling out $100 million — $75 million in cash now, and $25 million paid over the next two years. To date, the seven-year-old fashion subscription company has raised $62.5 million in venture capital. This acquisition is dependent on Le Tote securing the proper financing, meaning it could likely saddle itself with some significant debt. Meanwhile, in 2018, Lord & Taylor reported around $1.1 billion in revenue and a loss of about $89 million. Hudson's Bay will keep ownership of all Lord & Taylor's assets, as well as continue to pay their rent for at least the next three years.
Put together, it makes for some interesting bedfellows. "This is what we call in economics adverse selection," said Forrester principal analyst Sucharita Kodali. "This isn't the cream of the crop." There are two possible assets Le Tote sees in Lord & Taylor. One, customer data; Lord & Taylor has useful mailing and email addresses that could help Le Tote acquire new customers.
And two, real estate.
The physical space is especially key for Le Tote to continue to scale. "It's online retailers trying to get into brick and mortar," said Jessica Ramirez, a retail research analyst at Jane Hali and Associates. With this sale, the clothing rental company can implement something similar to Rent the Runway. By having a physical location for people to pick up and drop off items, Ramirez went on, "makes the process a bit faster."
From a broader lens, this acquisition is another example of the growing power of DTCs and the mad-dash for retailers to rethink their strategies and enter new markets. While traditional retailers like Lord & Taylor, JC Penney and others flounder, younger companies are trying to take their place by either partnering or scooping them up. Earlier this week, for example, it was rumored that Farfetch was considering buying Barneys (Farfetch denied this claim). Meanwhile, other retailers like Banana Republic, Ann Taylor and Macy's have all begun forging partnerships with digitally savvy businesses like Caastle and ThredUp.
While Hudson's Bay almost certainly wanted to get rid of Lord & Taylor, it also is able to align itself with a burgeoning market. One piece of often-cited research (which ThredUp commissioned) said the overall fashion resale market was worth $24 billion in 2018. With this acquisition, Hudson's Bay received an equity stake in Le Tote as well as two seats on its board.
Still, why Le Tote chose Lord & Taylor specifically remains unclear. "There's some element of investors wanting to make a statement," said Kodali. But she described this specific transaction as "a bit like beating one's chest to seem like they are dominant." She went on, "I don't know how it makes logical sense."
Ramirez wasn't as bearish, but still was surprised by the deal. Le Tote, she said, "is not a name that sticks out."