Casper's IPO filing, annotated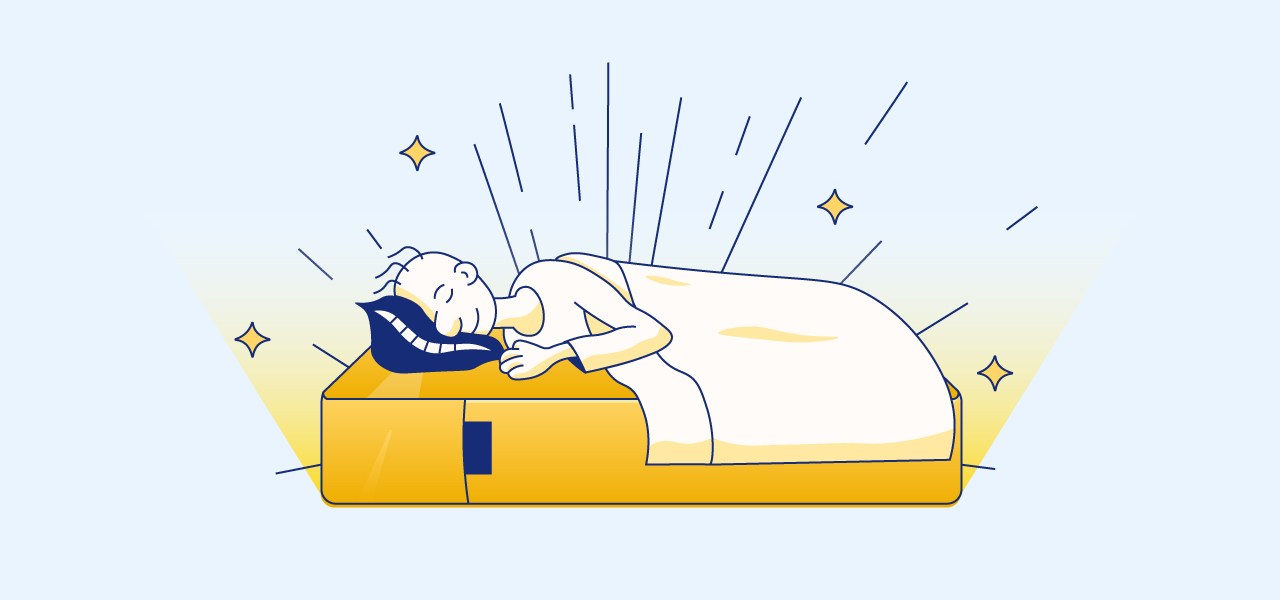 A darling of the direct-to-consumer world is finally going public.
Casper filed its long-awaited S-1 on Friday, almost a year after rumors first broke that the mattress brand had hired underwriters.
DTC brand founders previously told Digiday that they considered Casper to be a "bellwether" of the 1.0 model of DTC startups, which generally started online, grew their e-commerce business to seven or eight figures, and then started opening dozens of their own stores. These founders believed that Casper's IPO — and how strong of a reception it got from Wall Street — would set the tone for how well-received IPOs would be from other DTC brands.
"The idea will be, if Casper couldn't do it, why will this company?" Kevin Lavelle, founder of menswear brand Mizzen+Main, told Digiday last year.
Casper's filing shows that its revenue is growing quickly, but so are its losses and expenses in key areas. In 2018, Casper reported $357.9 million in revenue, compared to $250.9 million in 2017. Its losses grew from $73.4 million in 2017 to $92 million in 2018. Casper will have its work cut out as it seeks to convince investors that companies that started direct-to-consumer can become profitable businesses.
Here are the highlights of what Casper shared in its S-1, and what's written between the lines.
The heart of Casper's business is marketing.
What they said:  "Our brand name and image are integral to the growth of our business and to the implementation of our strategies for expanding our business. We believe that our brand image has significantly contributed to the success of our business and is critical to maintaining and expanding our customer base. Maintaining and enhancing our brand may require us to make substantial investments in areas such as research and development, marketing, e-commerce, and customer experience and these investments may not be successful."
Translation: In 2018, Casper spent almost as much on sales and marketing expenses ($123.5 million) as it did on the mattresses, pillows, and other goods it sold ($157.8 million). For every $1 it spent on marketing, it brought in $3 in revenue.
That's because for brands like Casper that first started by selling online, they've found that they have had to spend a lot of money on marketing in order to attract new customers and let them know that they exist. Further down in the risk factors section of its IPO prospectus, Casper cautions that its paid marketing mix of digital marketing, as well as direct mail and television, "are expensive and may not result in the cost-effective acquisition of customers."
But it's relying more on retail to rope in new customers.
What they said: "Consumers research online, test products in stores, consult friends, and speak with customer service teams, and they expect the companies with whom they interact to facilitate this journey. We believe our multi-channel expansion creates synergies and that these channels, to date, have proven to be complementary, not cannibalistic. In fact, for the nine months ended September 30, 2019, our direct-to-consumer sales in cities where we have opened retail stores have grown over 100% faster on average than cities without a Casper retail store."
Translation: There are limits to growing exclusively online. Companies that sell only online can alienate potential customers who want to try out the product offline first. Additionally, some brands are finding that opening a physical retail store is a more cost-effective way to raise brand awareness compared to if they just marketed online. As Casper noted, its online sales are growing 100% faster on average in cities that have a Casper store compared to ones that don't. Currently, Casper has 60 stores, but said that the company believes it can open more than 200 stores across North America.
Despite being "DTC," Casper is significantly beholden to external wholesale retail partners, including Amazon and Target.
What they said: "We have partnerships with Amazon, Costco, Hudson's Bay Company, and Target, among others. If we lose a key partner or a key partner reduces its purchases of our existing or new products or its number of stores or operations or promotes products of our competitors over ours, our sales would be harmed. Because we are a premium brand, our sales depend, in part, on our partners marketing and effectively displaying our products, including providing attractive space and point of purchase displays in their physical retail stores or, with respect to their e-commerce platform, providing attractive digital space to display our products. Our sales also depend on our partners training their sales personnel to sell our products.
Translation: There's dozens of ways that wholesaler retailers can kill a brand — not just by ordering less product, but also by heavily discounting it, or displaying a competitor more prominently. That's why DTC brands like Casper are pushing retailers to give them more control over how their products are displayed in stores — for example, asking that their products are displayed only in branded endcaps — and to give them more data on who is buying their products.
Still, Casper is growing more reliant on wholesale: during the first nine months of 2019, wholesale accounted for about 17.2% of Casper's revenue, compared to 11.8% during the same time period a year ago.
Casper is expanding into new categories to get customers to buy more.
What they said: "Our offerings encompass traditional sleep categories for consumers, such as mattresses, soft goods, and bedroom furniture, and are increasingly focused on non-traditional categories, including products that promote the ideal ambience for sleep, such as lighting, sound, scents, temperature, and humidity; sleep technology, such as tracking devices, medical machines, bedside clocks, and connected devices; sleep supplements, such as sprays, pills, and vitamins; and sleep services, such as digital apps, meditation, sleep programming, and counseling."
Translation: Casper needs its customers to buy more from them in order to become profitable. To date, 16% of Casper's customers who have bought through the company's website or stores have returned to buy another product. Casper says that's a strong repeat purchase rate for the mattress industry.  By squeezing out more purchases from existing customers, Casper may not have to spend as much on marketing, because they already know and trust the brand.
Casper gives a number of reasons in its S-1 as to why it believes that consumers in general are interested in buying more sleep related products: consumers are spending more on wellness and health-related products, and high profile figures from business and leaders and athletes are talking more about the importance of sleep.
But most notably, many of the products that Casper claims consumers are more interested in, like supplements, meditation programs and sleep apps, are ones that consumers have to replace or pay for on a recurring basis. Meanwhile, many consumers wait 10 years or more to replace a mattress. Within the past year, Casper has already released CBD gummies and a nightlight. Expect the company to release more products in the next year that are replenished more often than its standard pillows and mattresses.