Cheatsheet: Oatly's losses grow as the oat milk brand eyes global domination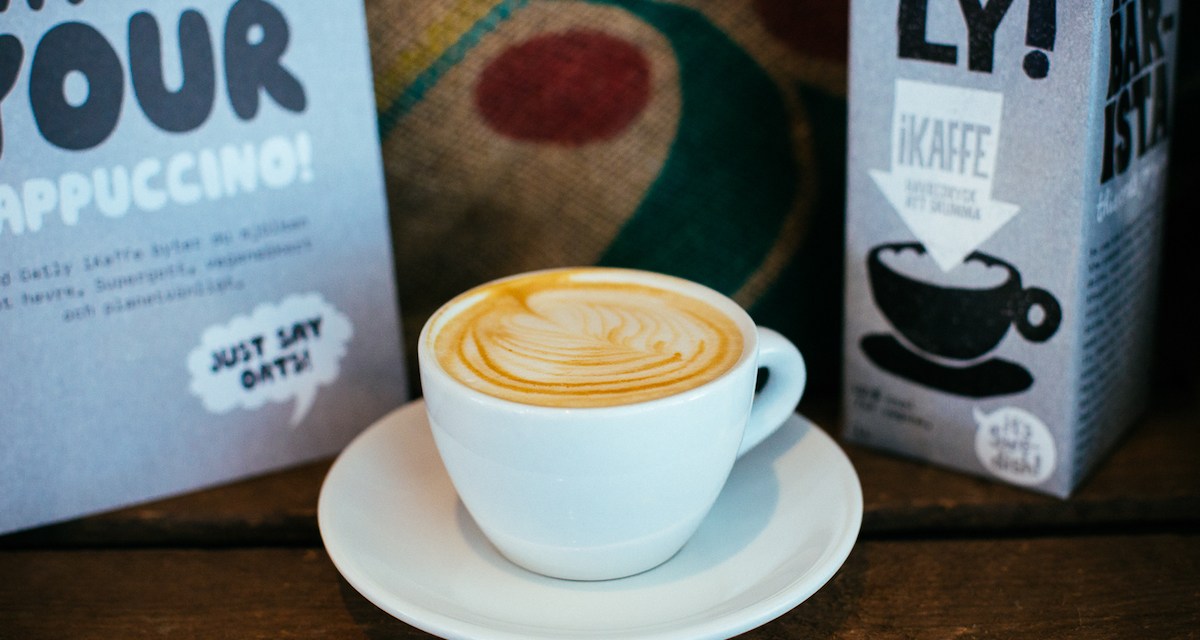 Oatly
Oatly wants to become the go-to alternative to dairy all around the world.
In order to do so, the oat milk brand just filed to go public in the U.S. Oatly's rise has been rapid — a Swedish company, Oatly Group AB only started selling its products in the U.S. in 2017. And last year, it had revenue of  $421.4 million  compared to just $204 million in 2019.
What's fueled Oatly's rise is not only rapid international expansion, but also a bet on buzzy chains to help it gain brand awareness. In the U.S., Oatly first focused on getting its products into coffee shops, including Starbucks, before focusing on grocery stores. It's a playbook that the company is also taking to China as it seeks to expand there. However, as Oatly is trying to become more of a household name, its losses are also growing thanks in part to an increase of marketing costs.
Below are some other highlights from Oatly's S-1, including how its distribution strategy differs from that of other CPG startups.
Revenue is growing quickly, but so are losses
The numbers show why Oatly thinks now is an opportune time to go public — revenue more than doubled between 2020 and 2019, which is an even more notable feat given that Oatly has been around since the 1990s.
But, as revenue is growing, losses also show no signs of slowing down. Oatly's net loss grew from $35.6 million in 2019 to $60.4 million. The increased losses were mostly driven by ballooning selling, general and administrative expenses which grew from $93.4 million to $167.8 million between 2019 and 2020. According to Oatly those costs primarily include "personnel related expenses, brand awareness and advertising costs."
Oatly did not break out exactly how much it increased advertising spend this year, but there are other signs the company has been on an advertising blitz as of late, as it ran its first-ever Super Bowl commercial this year. (Super Bowl ads typically command at least $5 million for a 30-second spot.)
Oatly also said in its S-1 that it had to spend more on manufacturing, as "to-date, production capacity has been a major constraint on our growth."  In 2019, it opened its first production facility in the U.S., with plans to open a second one this year.
Other statistics to note from Oatly's S-1: The company said that sales oat milk still made up 90% and 86% of its revenue in 2019 and 2020, despite expanding recently into oat-based yogurt and ice cream. Oatly said that overall, 71% of its sales in 2020 came from food retail, which includes grocery stores. 25% of sales came from food service, which includes coffee and tea shops. The remaining 4% of sales came from other channels, including e-commerce.
In total, Oatly's products are available for sale in over 60,000 retail doors and 32,200 coffee shops.
International expansion, with an eye on China
Part of what's aided Oatly's quick ascent has been its rapid expansion into other countries. Oatly went through a company-wide rebrand in 2014, which led the company to "relaunch" in the United Kingdom in 2016, though the company had been selling there for a number of years. That helped Oatly develop an international launch strategy, expanding to the United States in 2017, followed by China in 2018.
In its S-1, Oatly writes that it sees a lot of potential in China, as it just became available in 4,700 Starbucks locations in China as of December 31. E-commerce accounts for 21% of Oatly's revenue in China. Oatly did not disclose how much of its revenue came from e-commerce in any other region in its S-1 filing, including in the U.S. In China, Oatly has focused its efforts on Alibaba and Tmall, and says it's now the top-selling oat milk brand on Tmall. "We believe there is a significant opportunity to replicate our success in China and grow the e-commerce channel penetration across our markets to broaden our reach as we scale," Oatly's S-1 stated.
Unlike other CPG giants, Oatly faces limitations in building out its e-commerce presence because most of its products aren't shelf-stable. In the U.S., Oatly says its ice cream and yogurt are only available for sale in store, while all of its oat milk that is available through its site is listed as "sold out."
Coffee shops have been key to gaining brand awareness
Oatly noted in its filing that a key part of its expansion strategy has been relying specifically on coffee shops, as well as other "specialty food" channels in order to gain brand awareness. "We launched Oatly with a novel approach to the market, focused on targeting coffee's tastemakers, professional baristas at independent coffee shops," the company wrote in its S-1 when describing its launch strategy in the U.S. It sells a special "barista edition" version of Oatly to coffee shops, which has a slightly higher fat content so that it's better suited to be poured into coffee.
Oatly's approach has garnered the attention of the biggest coffee chain in the world, Starbucks, which announced in December that it would start offering Oatly in all of its coffee shops starting in spring 2021. In 2016, Starbucks developed its own almond milk recipe, though it's unclear if for other plant-based dairy alternatives, Starbucks sources these products from other companies, it develops these products themselves or sources them from other products.
Oatly said that when seeking out new retail channels, it looks for a mix of "independent coffee shops to continent-wide partnerships with established franchises like Starbucks," as well as partnerships with the major grocery retailers in a region, like Target or Tesco in the United Kingdon.
Betting on continued acceptance of dairy alternatives
In the S-1, Oatly cites a number of statistics indicating that the popularity of plant-based alternatives to dairy is growing, which it believes has positive indications for the company's future.
Plant-based alternatives to dairy — which also includes soy and almond milk — were $18 billion in 2020, according to Euromonitor. That translates to just 3% of global dairy sales. But Oatly claims that "oat milk is the largest category within dairy alternatives in the United Kingdom and Germany." And that trend is also shaking out in the U.S. — according to Nielsen oat milk products grew by 203% year over year from 2019 to 2020.
In order to fuel its global expansion, Oatly is betting on the fact that oat milk will become the most popular beverage within dairy alternatives. However, as new competitors enter the market, that's not a foregone conclusion — one new startup called Tache is aiming to make pistachio milk the next oat milk in the U.S. Furthermore, established competitors are also seeking to put a dent in Oatly's sales, such as Silk, which recently launched oat milk after getting its start in soy and almond milk.