Layoff tracker: Purple furloughs 35% of staff as wholesale business declines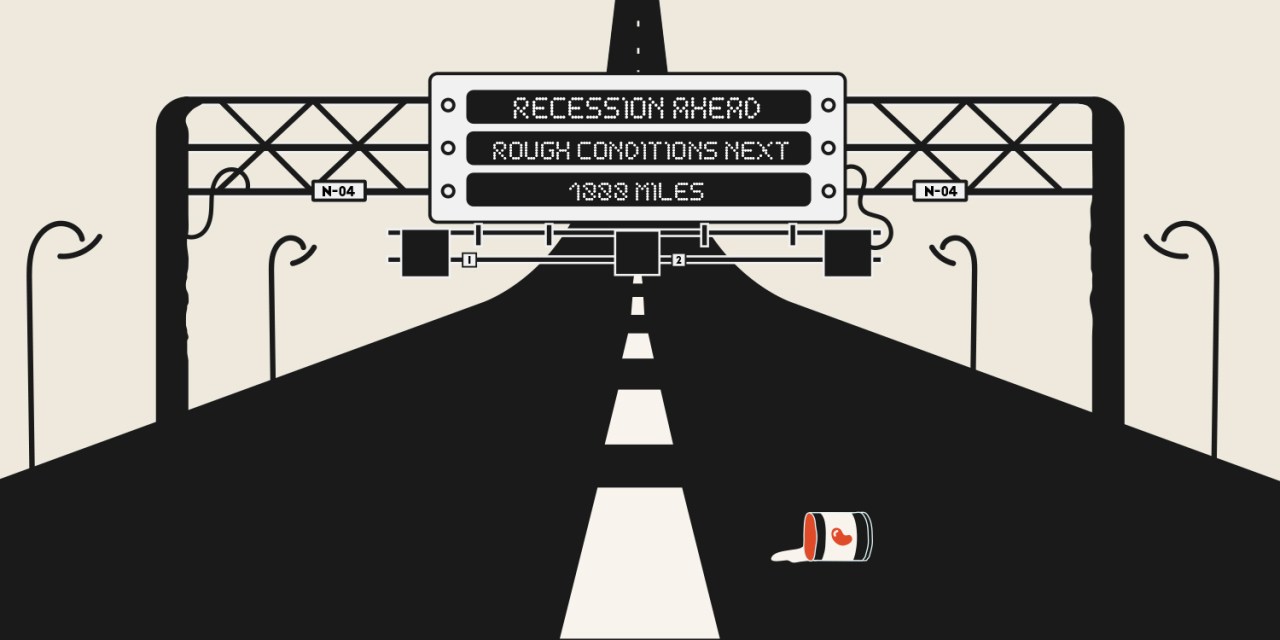 Retail startup founders have some tough choices ahead of them in the coming weeks.
As many states are continuing to order non-essential retail stores to stay closed, and shoppers tighten their wallets, startup founders are having to take a look at what costs they can cut to ensure their can keep their business running through the coronavirus outbreak. Many startups are cutting their digital advertising spend. Others are trying to renegotiate leases. Many founders are taking extreme pay cuts themselves, and asking their executive teams to as well. And, ultimately many of them are also having to layoff or furlough staff, or asking them to take unpaid leave as well.
Some startups that have recently raised venture capital money, have a smaller staff, or are selling products that are seeing a surge in demand like sweatpants and hand sanitizer, may be able to weather the storm better than others.
Modern Retail will be tracking the job and salary cuts announced by startups, by date of when they were first reported. The goal is to get a better sense of how the coronavirus outbreak will impact the burgeoning consumer startup sector, as well as how founders are trying to preserve as much of their workforce as they can while also providing some assistance to laid-off workers. Send tips confidentially to me at anna@modernretail.co.
April 13 
Mattress company Purple announced today that it was furloughing 35% of its "permanent workforce." CEO Joe Megibow said in a press release its wholesale business has declined but online sales are up 35% year-over-year compared to the first quarter last year. Purple has expanded its wholesale business substantially over the past couple of years, to sell in Mattress Firm, Macy's, and Bloomingdale's. The CEO said that "given the difficultly in predicting how long this pandemic will persist and its full impact, we continue to look at all opportunities to preserve liquidity," which prompted the furloughs. A spokeswoman for Purple did not immediately respond to a request for comment.
April 7 
Away said in a Medium post attributed to co-founders Steph Korey and Jen Rubio that sales decrease more than 90%, and as a result the company furloughed about half of its employees, and laid off another 10%. "While almost all companies have been impacted by this global crisis, our company—with equal footing in the travel and retail spaces—is facing unprecedented challenges with no clear timeline for recovery," a spokesperson told Modern Retail. Away has also cut its marketing spend to zero, and instituted pay cuts for senior leadership.
LeTote "instituted significant company-wide layoffs" at both LeTote and Lord & Taylor, and furloughed Lord & Taylor retail employees, Retail Dive first reported. LeTote bought Lord & Taylor last year for roughly $100 million, and had ambitions to integrate its rental and subscription offerings into the famed department store's physical retail spaces. LeTote did not immediately respond to a request for comment.
April 2 
Lingerie brand ThirdLove has laid off just under 30% of its staff, a spokesperson confirmed. Business Insider first reported the layoffs.  The company had previously laid off its retail staff after closing its New York City pop-up due to the coronavirus outbreak. "Due to the COVID-19 pandemic, this has been a challenging time, and we, like many other companies, are seeing an impact to our business," co-founder and co-CEO Heidi Zak said in a statement. "We are making sure that ThirdLove is positioned to succeed in the long term, and are focused on our responsibility to our stakeholders, current teammates, our millions of customers and our many donation partners.  "
March 30
Iris Nova, a beverage company that got its start selling beverages direct-to-consumer through text messaging, laid off roughly half of its staff. CEO and founder Zak Normandin said in a statement that the company was forced to lay off staff because of "burn due to revenue loss from hospitality and food service channels." Nordmandin added that, "our full executive team and all warehouse and delivery personnel remain focused on our Direct to Consumer business and the Dirty Lemon Walmart launch in April,"
Casper said in an SEC filing that it has started furloughing all of its retail employees. As of January 10, Casper had 60 of its own retail stores. In its S-1 filing, the company had said that it planned to open more than 200 stores across North America, as part of its attempt to become more profitable by spending less money to acquire customers online. The mattress startup did not immediately respond to a request for comment.
March 27
Rent the Runway laid off its entire retail staff via a Zoom call, the Verge first reported. While most of Rent the Runway's subscribers select clothes without ever having to visit a store, the company does have stores in California, New York, Chicago, and Washington DC, which have been closed since March 15. Laid off employees are receiving severance and two months of health insurance, according to the Verge. The company declined to comment further on the layoffs.
Also on Friday, Everlane laid off and furloughed 290 employees in total across its retail and customer service teams. The layoffs were first reported by Vice, which reported that some of the laid off employees included members of the customer service team that were trying to unionize. The company has denied that the layoffs were related to the unionization movement. An Everlane spokesperson said in a statement to Modern Retail: "COVID-19 has dramatically impacted the entire world, and Everlane is no exception. Our retail stores closed indefinitely and total revenue is off our original plan by 25%. We have offered two weeks of severance to every person impacted, and hope to build our team back as the economy improves."
March 25
Universal Standard, an apparel brand focused on inclusive sizing, did make some layoffs, co-founder and creative director Alexandra Waldman told Modern Retail. The company did not disclose exactly how many people were laid off. "We made sure that this was done at a time when we could afford to be the most generous we could as a company while still allowing them to apply for any kind of governmental assistance," Waldman said, adding that laid off employees were provided with a severance package, as well as some additional stipends.
March 24
Vibhu Norby, co-founder and CEO of retail-as-a-service startup b8ta said on Twitter that the company laid off more than half of its corporate team, and furloughed its retail staff, so that they could continue to maintain their health care coverage. b8ta also gives its retail employees equity, which they will retain access to while they are furloughed. The remaining b8ta corporate employees have also taken a pay cut. When reached for comment, Norby said the company was forced to start thinking about cuts when it had to "forcefully close all of its retail locations," thanks to shelter-in-place orders that started being issued 10 days ago.
March 23
Eight Sleep, a high tech mattress brand, laid off roughly 20% of staff, the Information reported. Founded in 2014, Eight Sleep had raised $65 million in total in venture capital funding, including a $40 million round which was announced in November, Forbes reported. At the time, Eight Sleep had planned to double its headcount from 50 to 100, but it is unclear exactly how many employees Eight Sleep had at the time of layoffs. The company did not reply to a request for additional comment from Modern Retail by press time.