'Cutthroat part of the market': How big-box retailers are competing to win a greater share of holiday toy sales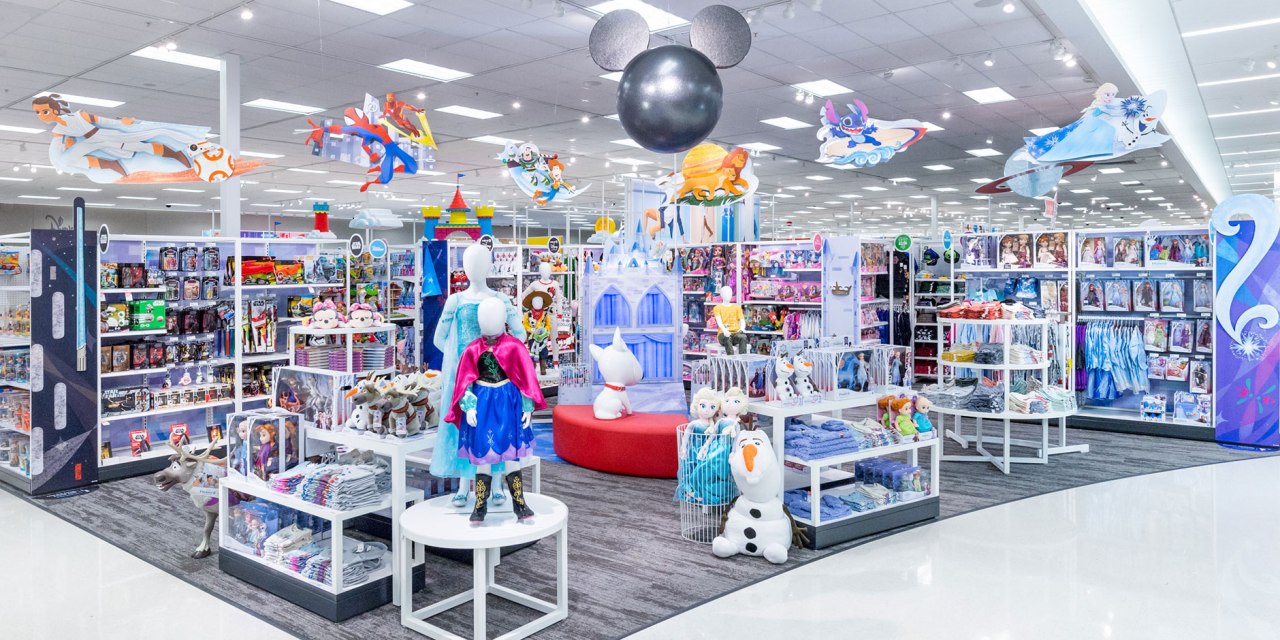 Target
Ahead of the holiday season, big-box retailers like Target and Walmart are focused on getting more people to buy toys, by creating more branded sections in-store and online that highlight exclusive toys from popular companies, as well as creating more interactive shopping experiences specifically for toys on their websites.
This holiday season will mark the second since Toys 'R' Us declared bankruptcy, and as such, the business of former loyal Toys 'R' Us customers may still be up for grabs.
"It's a very cutthroat part of the market," Neil Saunders, managing director for GlobalData Retail said.
According to research from the NPD Group, U.S. shoppers generated $21.6 billion in toy sales in 2018, compared to $22 billion the year prior. Analysts say that what the brick-and-mortar presence of Toys 'R' Us was good at was drawing in impulse shoppers and reminding them to shop for toys during the holidays.
Jason Goldberg, chief commerce officer at Publicis, describes the Toys 'R' Us stores as "billboards that just went away."
As such, Target and Walmart's efforts around toys this holiday season seem particularly designed to make their toy sections more noticeable both online and in-store. Some of these efforts are ones that have already been underway since last holiday season, shortly after Toys 'R' Us went out of business. The goal is to get customers thinking of Walmart and Target as the place they should go to to buy toys, before the holiday season starts — and to convince shoppers that they will be the best place for popular toys from the best brands.
In August, Target and Disney announced a partnership wherein starting in October, Disney would make 450 items, mostly toys and clothing available for purchase through Target's website, including 100 items that were previously only available at Disney retail stores. Target also opened Disney shop-in-shops within 25 of its own stores to draw greater attention to the selection.
Then, at the beginning of October, Target announced that it had struck a deal with Toys 'R' Us'. Earlier this year, the brand made a comeback as a group of former Toys 'R' Us executives bought the rights to Toys 'R' Us, and renamed the company Tru Kids. In addition to the Target partnership, Tru Kids is also working with multi-brand retailer b8ta to relaunch two Toys 'R' Us branded stores in time for the holidays.
As part of the Target partnership, anyone who goes to the Toys 'R' Us website and wants to buy a product will be redirected to the Target website. Toys 'R' Us will then remain a hub for toy-related content, with the goal of keeping the site fresh with top toy lists and product review, Tru Kids president Richard Barry told CNBC.
Goldberg said that the traffic that Target will likely receive from Toys 'R' Us will be incremental. But, it's a way to get shoppers who are still searching for Toys 'R' Us to remind them that Target is also a destination for toys.
Neil Saunders, managing director for Global Data Retail said that Walmart's biggest advantage on toys — as it's been in other categories — has been in price and convenience. So, many of the announcements it has made in the lead-up to the holiday season have been tweaks it's made to its website to make the toy shopping experience easier.
Last year, Walmart partnered with video startup Eko to create a new digital experience for toy shopping, called the Walmart Toy Lab. On this website, kids can "virtually" test out top-selling toys and watch videos to see what they look like in action. Walmart also invested $250 million in a joint content venture with Eko.
This week, Walmart and Eko announced that they are extending their partnership. Eko is creating a new e-commerce website called "KidHQ" where will have virtual "floors" that feature toys from different brands and retailers, and interactive videos of those toys that kids can check out. Both Mattel and Walmart will have their own floors on the KidHQ website. The website will also feature a "parents only" section where they can create wishlists and buy toys.
Last year, the Walmart Toy Lab "generated" 8 million interactions, according to the Wall Street Journal. Goldberg points out that's a small amount of traffic relative to Walmart's main website, which gets more than 320 million monthly unique visitors, according to market intelligence firm SimilarWeb. But, Eko said that the average visitor to the Walmart Toy Lab spent 13 minutes on-site, and 12% of visitors ended up adding a toy to their wishlist.
"That's a highly engaged, highly converting audience, even if it's not the biggest audience Walmart reaches," Goldberg said.
While Walmart and Target are competing to create an engaging in-store and digital toy shopping experience, they'll also have to compete to win over shoppers who are swayed by Amazon's convenience. Saunders said that even compared to other categories, toy shoppers — which usually ends up being parents — are most swayed by price and convenience.
Last year, Amazon did a greater marketing push around toys by printing its own holiday toy catalog, and it's likely that there's more to come from the e-commerce giant before the end of the holiday season.
"Consumers have very few qualms about buying toys online," Saunders said. "You really have to add a lot of value over and above simply stocking the products to get people in, so that's what this push towards interaction is all about."