How department stores are using services to convince customers they're still convenient places to shop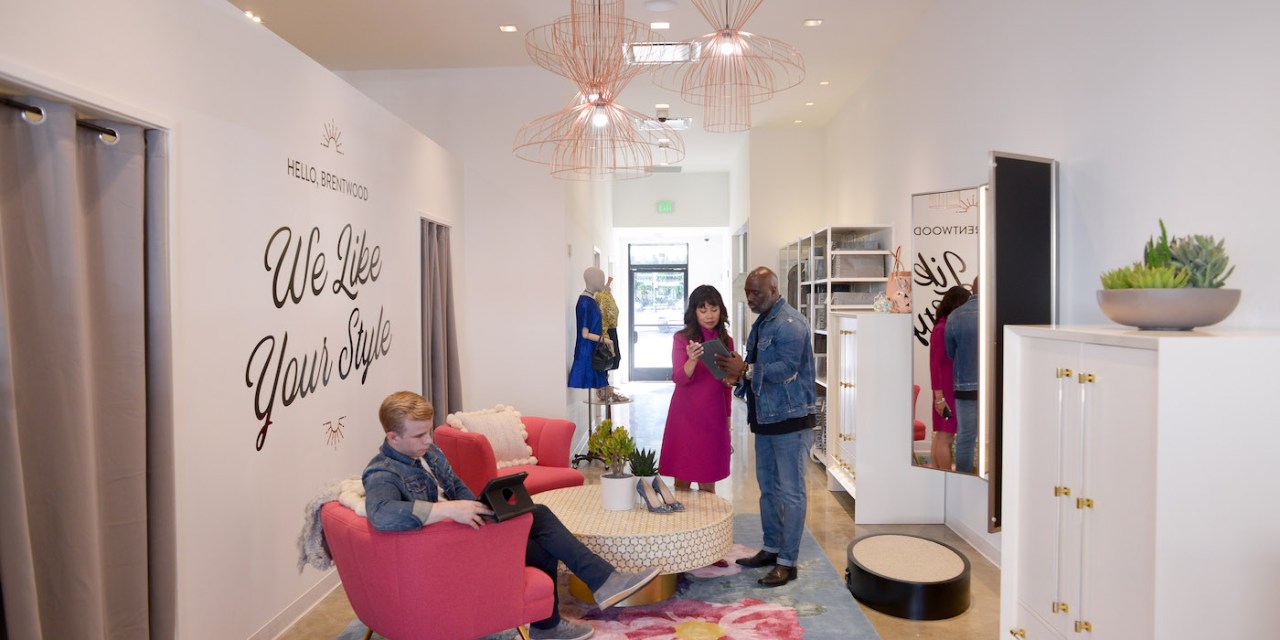 Nordstrom
Department stores are inching their way into providing more services, not just goods.
Kohl's and Nordstrom have made the biggest push: Kohl's by partnering with Amazon to allow customers to return items purchased through the e-commerce giant in their stores, a service that will be available at all Kohl's stores by July. Nordstrom, meanwhile, has made services the center piece of its smaller-format Nordstrom Local stores, which offer services like gift wrapping, tailoring and online-order pickup but don't carry inventory. It has opened three such stores in Los Angeles last year and now plans to open two in New York City in September.
Department stores once touted their enormous square footage and product selection as an advantage. But Amazon's endless aisles have eroded that advantage. Now, more customers, if they're going to a physical store at all, want a place where they can find what they need quickly and leave. So department stores are adding services that they hope will convince customers that they're still a convenient and easy place to shop at — or in some cases, without visiting the store at all.
"Traditionally, the services [offered by department stores] have been very much around buying product," Neil Saunders, managing director at GlobalDataRetail, said, citing the popularity of in-store stylists or beauty counter associates, who were focused on helping customers find the right product. "Now it's about how customers are able to get a hold of products, so services like collect from store, reserve and collect, they've become a much bigger part of the proposition for a lot of the department stores." 
"I think increasingly we see that services don't just need to be limited to a store," Shea Jensen, Nordstrom's SVP of customer experience said. "Our perspective is that customers don't see Nordstrom as a website or a store — but customers see Nordstrom as a fashion retailer, and we want to be available whenever, wherever and however they choose."
Nordstrom's services strategy extends beyond Nordstrom Local. Though Nordstrom hasn't shared many details on what percentage of customers use its various services, co-president Erik Nordstrom said during the company's last earnings call that it sees an "exponential lift in customer spend" from shoppers who use its alteration and styling services.
Over the past couple of years, Nordstrom has prioritized thinking about how it can take some of its most popular services — like buy online, pick-up in store, and styling — and how it can adapt those services to reach different groups of customers. For example, while buy online, pickup in-store is available at all Nordstrom stores, Nordstrom loyalty members get access to an even more convenient service: curbside pickup, so they don't have to leave their car when they pick up their online order.
Jensen said that another one of Nordstrom's most-in-demand services is styling. Previously, stylists were only available to help customers in-store. Then in 2017, Nordstrom launched StyleBoard, which allows customers to chat with a stylist online or via Nordstrom's mobile app. Stylists curate a selection of products, called a style board, and send it to the shopper to review. Nordstrom also gives select loyalty program members the ability to order a stylist to come to their homes once a year.
Nordstrom Local stores, meanwhile, represent the culmination of the retailer's efforts in services. The stores — which typically run under 3,000 square feet — offer all "the suite of core services" that Nordstrom has learned customers want, according to Jensen: online order pick-up, returns, styling and tailoring. It can also offer services unique to that neighborhood — the Brentwood location offers gift wrapping, for example, something that Nordstrom learned customers wanted during market research, Jensen said.
"Nordstrom Local is very flexible and we're able to adapt to feedback pretty frequently and quickly from customers," Jensen said.
Kohl's, meanwhile, has not followed Nordstrom's down the services-only path. Instead, it's pitching customers on convenience by making space in its stores for other companies that customers like to shop with — most notably with Amazon, which it first started partnering with in 2017 to sell Amazon devices. When Kohl's rolls out Amazon return services to all of its stores in July, customers will be able to return Amazon products at Kohl's stores free of charge. The hope then is that once customers are in a Kohl's store, they'll stick around to purchase other items.
Kohl's thus far hasn't shared any statistics about what kind of shoppers and how many of them have visited its stores to return Amazon products. But Saunders notes that Amazon is popular among millennials and younger customers, "and that is a demographic Kohl's has traditionally struggled with." 
There will be other opportunities on the horizon for Kohl's to add more services. It has announced partnerships to lease some of its space to discount grocery chain Aldi, as well as Planet Fitness. And while Kohl's hasn't yet revealed any plans to offer services specifically for Aldi or Planet Fitness customers, it's a logical next step.
The biggest challenge working against department stores is the risk of falling behind other retailers leaning into services — buy online, pick-up in-store is now becoming table stakes for retailers, so the move to add more services has to be done in conjunction with a push to further differentiate product selection. Saunders said that he also hasn't seen department stores make as big of a push into integrating the mobile app into the in-store shopping experience, like Walmart and Target have.
"That's something that a lot of traditional department stores probably need to emulate more," Saunders said.
—
Sign up for the Modern Retail Briefing to get retail news, analysis and insight delivered to your inbox every morning.