Dick's Sporting Goods' e-commerce investments paid off during store closures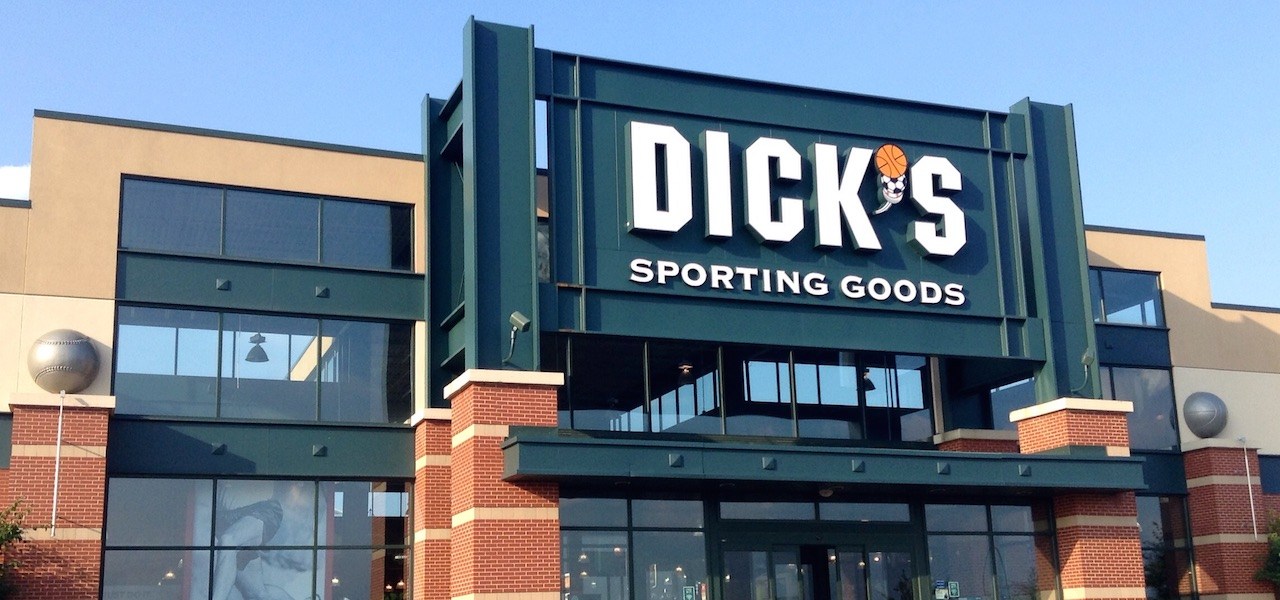 Since taking its e-commerce operations in-house several years ago, Dick's Sporting Goods has been able to more quickly respond to online shopping trends.
Case in point, the company said during its first quarter earnings on Tuesday that online sales were up 110% year-over-year, thanks in large part to the rollout of a curbside pickup service in response to store closures. Dick's Sporting Goods closed all of its stores on March 18, and said it was able to roll out curbside pickup just days later. While net sales for the quarter were $1.33 billion, down 30.6% year-over-year, the damage could have been worse. Foot Locker and Kohl's reported during their first quarter earnings that net sales were down 43.4%, and 44% year-over-year respectively.
Dick's Sporting Goods has benefitted from some from its products — like weights, running apparel and other at-home fitness equipment — being in high demand. But the company also benefitted from investments it has previously made in its e-commerce business, like improving search and checkout speed, as well as logistics investments to ensure that it could get product more quickly to customers. During the third quarter of last year, for example, the company opened two fulfillment centers during the third quarter of last year.
"Dick's has put a lot effort into their site over the last couple years and are now reaping the benefits," Matt Powell, senior industry advisor for sports at the NPD Group said in an email. The company really started to make its online business more of a focus in 2016, when it took management of its e-commerce platform in-house, after previously outsourcing it to eBay Enterprise.
Since then, it's made incremental investments to boost its digital offerings. Last year, Dick's Sporting Goods investments were "kind of heavy on the fulfillment space," CEO Ed Stack said during a company earnings call in November. In addition to the two fulfillment centers, the company also struck a partnership with FedEx in order to shorten delivery times, in part by finally being able to make deliveries on Saturday. The company has also made adding more inventory available for buy online pickup in-store, as well as improving fulfillment times for those orders, a focus. Last year, 90% of buy online pickup in-store orders were ready for pickup within just 30 minutes, according to the company. In addition to buy online, pickup in-store, Dick's Sporting Goods also has ship from store as a fulfillment option in select markets, and allows some vendors to ship directly to customers.
As such, Stack said during its most recent earnings call that that fulfillment network was particularly helpful during store closures, "to continue to reduce shipping times to our athletes," and to roll out curbside pickup within a matter of days.
Dick's Sporting Goods president Lauren Hobart said that curbside pickup demand remains strong in markets where Dick's Sporting Goods has since reopened stores, though she declined to give specific numbers. Online sales, which include curbside pickup, made up 39% of Dick's Sporting Goods' sales during the quarter, compared to 13% a year ago.
In addition to the investments in fulfillment, the company has also sought to improve the checkout time on the website, provide shorter and more reliable delivery estimates earlier in the checkout process, and improve page performance, Hobart has said on various earnings calls last year.
Neil Saunders, managing director of GlobalData Retail, said that while Dick's Sporting Goods' online sales growth was impressive during the quarter, competitors saw similar gains. Both Kohl's and Walmart said during their earnings calls that fitness product and apparel were in high demand during this past quarter. What's more, Dick's Sporting Goods also has to contend with some of its vendor partners, like Nike, trying to direct more customers to buy directly from its own website.
"None of this takes away from Dick's achievement online, but it does underline the fact that the sports specialist has plenty of competition from both generalists and deep specialists that focus on a particular area of fitness," Saunders said in an email.