DTC brands are trying to figure out how much of their business can stay direct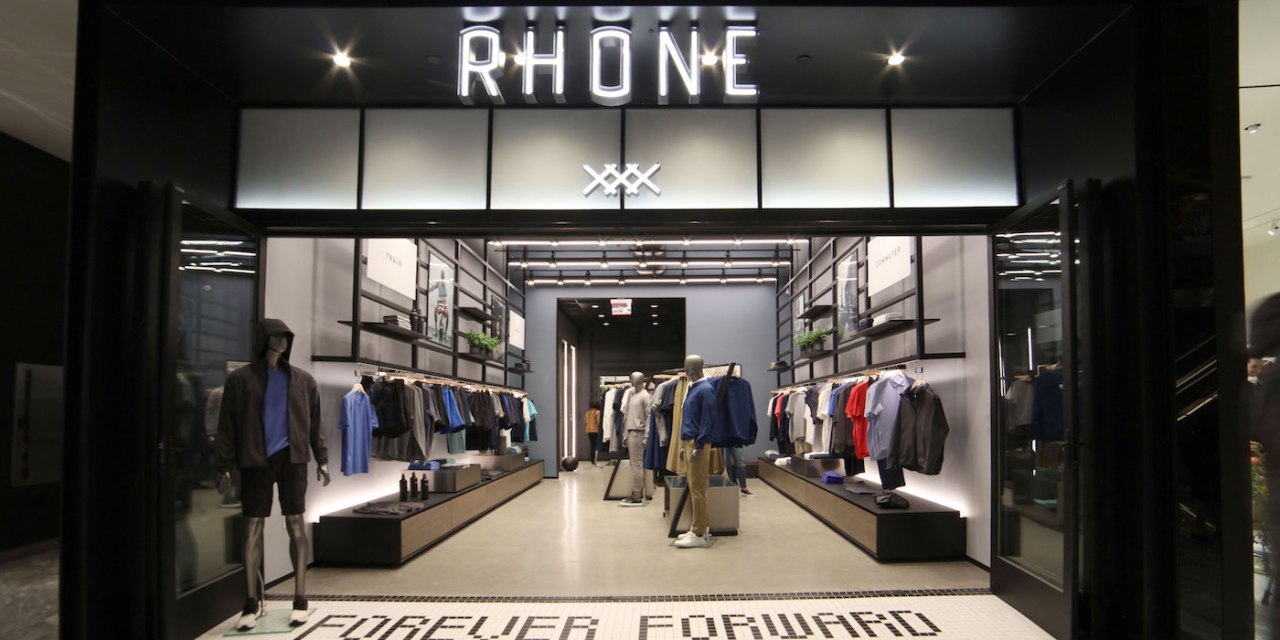 When handbag brand Dagne Dover launched in 2012, its products were only available for sale through its own website. But today, shoppers can find Dagne Dover bags for sale on Nordstrom's website, in Stitch Fix boxes, in select Apple stores, as well as some Equinox gyms.
While Dagne Dover started as a direct-to-consumer brand, wholesale now accounts for just under 20% of its revenue. And founder and CEO Melissa Mash wants to keep it that way.
"I lived through the financial crisis that started in 2008 and saw how the reliance on wholesale really is terrible. It can be detrimental to a business," said Mash, who formerly managed wholesale accounts at Coach.
Direct-to-consumer brands are facing an identity crisis. As they open their own stores, or sell through traditional department stores, they are no longer truly direct-to-consumer brands — though some might try to claim that DTC is just a "mindset." But, they still want to get the praise for eschewing traditional retail rules that comes with being a DTC brand. One way to decide is limiting a part of the business to wholesale. The question nobody seems to be able to answer — how much?
Some founders, like Mash, have a line in the sand. For others, it depends on how many wholesale partners they have, and how much control they are willing to give to the brand over how the product is displayed and merchandised. In order to get popular DTC brands into their stores, some retailers like Target and Nordstrom have agreed to give DTC brands their own branded end-cap displays, or to not discount their products.
"If more than half of your business is in wholesale, and more than half of your wholesale business is one account, that's a huge risk," said Nate Checketts, co-founder and CEO of Rhone. Checketts said that Rhone products are now available in over 800 "doors" across the country, ranging from Equinox to Nordstrom to specialty athletic retailers.
Wholesale currently accounts for less than 20% of Rhone's business. Checketts said that "for Rhone specifically I would not want more than 50% of our business in wholesale."
At the same time, he said: "I think it would be a mistake to artificially constrain any channel from growing."
For Mash, capping wholesale sales at 20% has to do with more than just over-reliance on one partner. She also does not want wholesale partners to buy so much Dagne Dover inventory that they have to discount it at the end of a sales cycle in order to sell all of it. Dagne Dover has agreements with all of its wholesale partners that they will sell back any excess inventory at the end of the season. Dagne Dover will then resell it on its website, for a discount.
"We don't want anything off-price anywhere else except our own site and we control it in a very tight way," Mash said. She added that by giving wholesale partners only a small portion of Dagne Dover's full assortment, the hope is that it "trains people to come back to our site to shop the full-assortment of limited edition colors that maybe they don't have at certain retailers."
Other brands aren't placing a cap on their wholesale business per se, but have some requirements that will likely limit the number of wholesalers willing to work with them. Activewear brand Vuori, for the most part only wants to work with wholesale retailers who will agree to only sell Vuori product in stores, not on its website.
"It can be confusing to the customer," said Vuori founder and CEO Joe Kudla. "We believe Vuori provides the best experience [online] to get acquainted with our product." Vuori currently sells wholesale through REI, Nordstrom and Equinox, as well as with 500 specialty retailers, ranging from fitness studios to resorts.
Kudla estimates that about 35-40% of the company's revenue currently comes from wholesale. He estimates that Vuori will continue to generate about a third of its revenue from wholesale for the foreseeable future, as "we feel like we've already penetrated the national partners that we want to work with. But he wouldn't rule out that Vuori could one day be a business that generates the majority of its revenue from wholesale.
"I would be totally comfortable with that, if the assumption was that the partners that comprise our wholesale business were committed to excellent merchandising, excellent storytelling and providing a great customer experience with the Vuori brand," Kudla said.