DTC Briefing: After months of hesitation, brands are rushing to host in-person events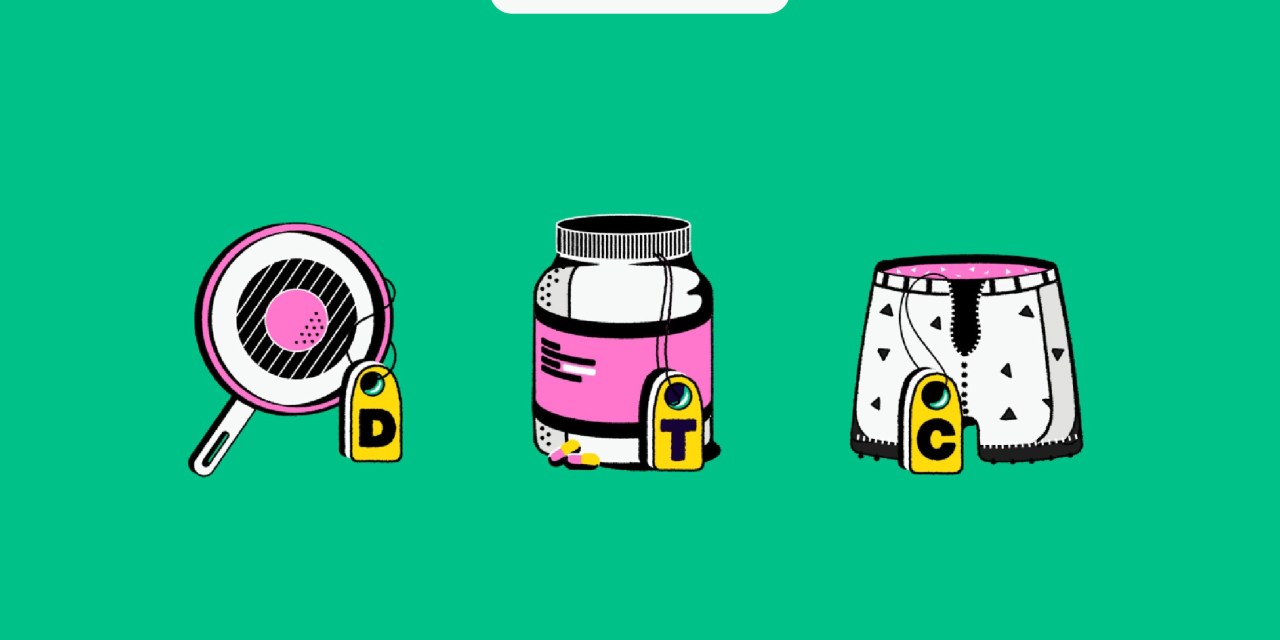 This is the latest installment of the DTC Briefing, a weekly Modern Retail+ column about the biggest challenges and trends facing the volatile direct-to-consumer startup world. More from the series →
This is the latest installment of the DTC Briefing, a weekly Modern Retail column about the biggest challenges and trends facing the volatile direct-to-consumer startup world. To receive it in your inbox every week, sign up here. 
Last summer, brands took a muted approach to marketing. Instagram live sessions replaced in-person happy hours, and employees doubled as models for new products while shooting campaigns in trendy locations remained out of the question. 
Now, the mood is much more celebratory as some brands are starting to host their first in-person events in nearly eighteen months. Hero Cosmetics brought a truck to New York City over the weekend to hand out free ice cream as well as samples of its new sunscreen. Recess just wrapped up a "re-entering society" pop-up it hosted in Soho for a few weeks. 
After months of no in-person events, brands are rushing to host them again. Many of these events are being planned on the fly, as some brands were hesitant to plan any indoor events until a month or two ago. As a result, DTC brand executives say it's an opportune time to collaborate with other brands on in-person events, as companies don't already have the lengthy events itinerary planned out they might have had in the past. What's more, they say the appetite to attend in-person events is quickly picking up. 
"There's only so many panels and so many slideshows you can do before it all starts to blend together," said Katherine Martinez, head of marketing for beauty brand Susteau. 
On Wednesday, Susteau is hosting its first in-person event since the start of the pandemic, at beauty magazine Allure's Soho retail space, where Susteau is also selling its products from July through September. For the event, at which Susteau will host a few activities like a custom embroidery station, the company is also bringing in products from other startups, like Usual Wines and botanical beverage brand Moment. 
"It was definitely this shift somewhere in between April and June we started to see that appetite for IRL events increase again," she said. She estimated that the Wednesday event took about "four to six weeks" for Susteau to planned, which her team started doing once they learned Allure would be carrying the company's products in its retail space.
Some brands, like Hero Cosmetics, are still sticking with outdoor events — as many of them were planned before it was clear what coronavirus restrictions would be lifted in time for the summer. "We bet that despite how the vaccinations rolled out people would still be taking advantage of the outdoors," Hero Cosmetics co-founder and CEO Ju Rhyu said in an email, who added that Hero Cosmetics started planning the sampling event earlier this year to promote the launch of its sunscreen.
Kinfield founder and CEO Nichole Powell, said that she has been focused on pulling together more small-scale events — often within a few weeks — as the appetite for in-person events has ramped up more quickly than many were expecting. Kinfield — which sells outdoor essentials like bug repellant and sunscreen — launched in 2019, so the company hasn't had the chance to do in-person events.
Kinfield already had a few pop-ups planned at select Madewell retail stores in four different cities throughout June and July, so Kinfield branded it on its Instagram as the company's "summer tour" and started planning events with other DTC brands to coincide with those events. This past weekend, Kinfield hosted a dance cardio class in New York, where participants received samples from Kinfield and DTC deodorant brand Curie. During the first week of July, Kinfield hosted a "dog jog" with Outdoor Voices in Austin.
"We've been able pull them together pretty quickly," said Powell. "It's not a situation where people have a backlog of events, and are booked until September… I think everyone now is like oh if you want to do events, we want to join in."
QR codes' popularity continues to grow
Making an appearance at many of these in-person events is the long-ignored technology that became hot once again during the pandemic: QR codes.
Hero Cosmetics included QR codes on its sampling trucks, on the napkins it handed out with ice cream, as well as on the packaging of its mini sunscreen samples. Rhyu said for its sampling event, Hero Cosmetics decided to experiment with directing people to different landing pages depending on which QR code they scanned; the QR code on the mini sunscreen bottle took customers to the product detail page with the sunscreen. Meanwhile the QR codes on the truck and napkins took people to pages about Hero Cosmetics, with the thinking that the people who scanned those QR codes were those who were less familiar with the brand, and more likely to be drawn in by the promise of free ice cream. 
Meanwhile, aperitif brand Haus recently redesigned the packaging on its bottles, adding QR codes. Haus created a unique QR code, and unique landing page, for each flavor it sells; so when customers scan the QR code on say, the company's Rose Rose flavor, they are directed to a page with nutritional and ingredient information, recipe suggestions for that flavor, and a custom playlist.
"Today it's routine behavior to scan a QR code to get more information, but that wasn't the case 18 months ago," Haus co-founder and CEO Helena Price Hambrecht said in an email. She said that for the past several months, Haus has been testing out the appetite for QR codes via pamphlets it has inserted into its sampler kits, as well as A/B testing what prompts made customers most likely to scan the QR code — with "the prompt to scan for recipes being the clear winner." 
"We want anyone to be able to quickly understand how to drink Haus and where it fits into their lives," she said. 
What I'm reading 
Thingtesting spoke with executives at Hilma and Lola, among other brands, about how they

landed shelf space at Target and Walmart

. 

Klarna is buying Hero, a software startup that helps retail workers for brands like Adidas and Nike chat with customers online,

for a reported $160 million

. It's the latest example of how buy now pay later startups are trying to expand into more services. 

Business Insider has the lowdown on the latest activity from a handful of wannabe-Shopify competitors like Fabric and Cart.com, which

collectively have raised nearly $300 million

. 
What we've covered 
Scrubs startup Figs, which recently went public, has relied on its

brand ambassador program

to help lower customer acquisition costs. Figs has 250 brand ambassadors, all of whom are health care professionals. 

Maisonette, an online marketplace that sells a variety of items for kids, ranging from clothes to puzzles, is betting that apparel sales will be big this back-to-school season. In preparation, Maisonette is

launching a new private label apparel line.

 

Apple is the latest retailer to

test out a hybrid schedule for its store employees

, having them work in stores a few days a week, and then having them work from home to answer customer service questions remotely another few days.