DTC Briefing: Brands are leaning on email marketing amidst a digital marketing upheaval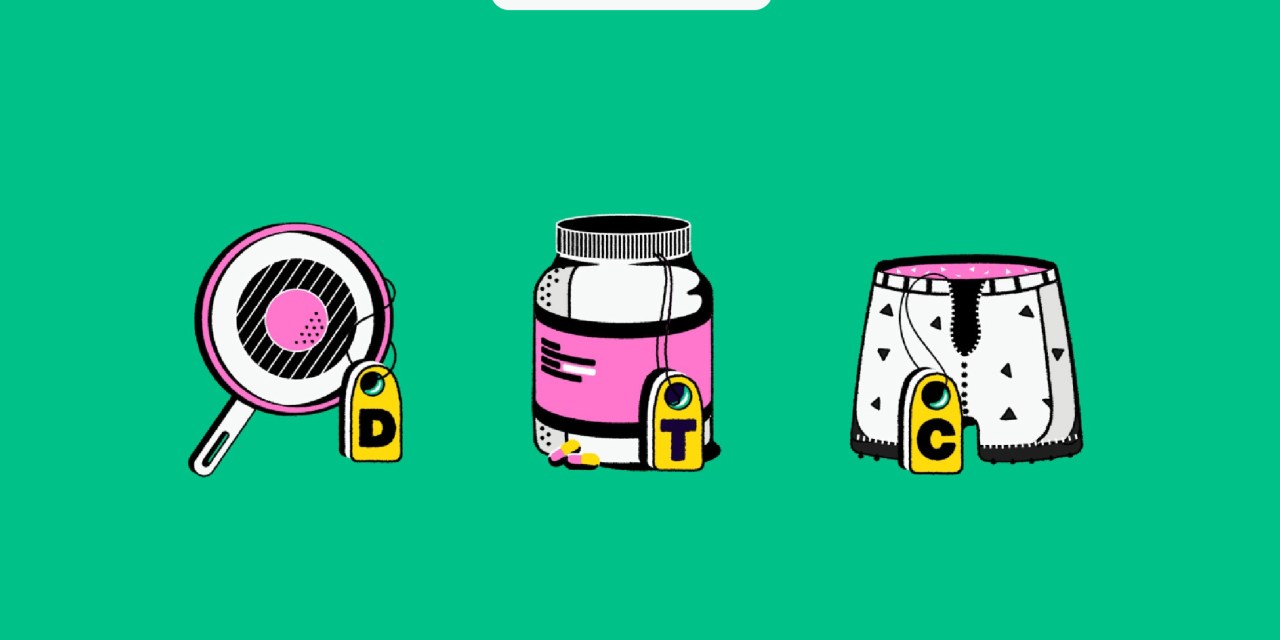 This is the latest installment of the DTC Briefing, a weekly Modern Retail+ column about the biggest challenges and trends facing the volatile direct-to-consumer startup world. More from the series →
This is the latest installment of the DTC Briefing, a weekly Modern Retail column about the biggest challenges and trends facing the volatile direct-to-consumer startup world. To receive it in your inbox every week, sign up here. 
It's one of the most crowded pieces of digital real estate: a shopper's email inbox. 
Despite the fact that shoppers are likely to receive a dozen-plus emails from retailers each day, direct-to-consumer startups are constantly trying to wedge their way into people's promotions tabs. And email marketing is only likely to become more crucial — and more complicated — for any burgeoning DTC startups, thanks to privacy-focused changes in the digital marketing landscape. 
Email marketing is taking on greater importance as the iOS14 update, which rolled out in the spring, forced many DTC brands to lessen their reliance on Facebook ad targeting. Now, brands are laser-focused on collecting more email addresses, in order to both use that data for Facebook ad targeting, and to hopefully squeeze some more revenue out of customers with enticing subject lines. Meanwhile, Apple's next update — iOS15, which is expected to roll out more widely in the fall — threatens to upend brands' email marketing strategies as it will make it more difficult for brands to segment users by location. 
"Email plays a big role in nurturing our customer relationships," Patrick Benson, vp of growth marketing at personalized hair care brand Prose, said in an email. "With the iOS14 update, we have started to put a bigger emphasis on building our active email database for remarketing purposes."
The current playbook
To rewind a bit: Back in April, when Apple started asking iPhone users to opt into allowing apps to track their browsing history, retailers — including DTC brands — started placing a greater emphasis on collecting customers' email addresses. That way, they could still use the data collected via email to show customers a Facebook ad based on what items they had purchased or saved. Many brands started collecting emails through content marketing efforts like shoppable quizzes. 
Now, brands are beginning phase two of this effort: gettin more useful data out of these customers, by having them open — and buy more — from emails. That was something that was top of mind for DTC  brands before the iOS14 rollout, but again is taking on greater importance. 
Chris Toy, CEO of freelance marketing platform MarketerHire, said that for brands whose Facebook ad performance in particular took a nosedive after the iOS14 rollout, "a lot of them are turning to just blasting emails to make up the revenue difference that they are not seeing from [digital advertising]."
But blasting emails comes with the risk of making customers irritated that they are receiving multiple emails a day from a sock or a suit brand. Toy said that one of the biggest mistakes he sees brands make with email marketing is that they don't "treat it like lifecycle marketing." 
In practice, what proper lifecycle marketing looks like, Toy said is "you are segmenting people into interest groups, you are messaging different stories for them, and really just building that proper relationship." Prose, for example has different email flows for customers depending on what their hair type is (information that customers provide to receive their personalized shampoo and condition) as well as if they are a new prospect returning customer, or if they are a part of Prose's membership program. 
Benson said that the best performing emails for Prose are typically emails about product innovation, or first looks at new products. The trick of course, is that brands won't have new products to promote every day. Other brands like Eight Sleep and Gravity Blankets have used email to push how-to or wellness related content. 
More changes on the horizon
But as brands further hone their email strategy, they will have a new challenge to contend with. With Apple's iOS15 update, currently in beta but slated to roll out more broadly in the late fall, users will have the ability to hide their IP address when they open emails, thanks to a new feature called Mail Privacy Protection. That could make it more difficult for brands to segment customers by location — which could particularly make it challenging for brands who only sell in certain states or are trying to segment customers based on the store they are located closest to. 
Toy said the forthcoming iOS15 update is just the latest example of how DTC brands will continue to have to adapt to new marketing norms. 
"Generally what these things point to is you will have to work on…really making sure that your creative and content is high quality," said Toy, "is high quality and you are not just farming clicks."
Speaking of iOS14…
The next two weeks will be a big week for retail earnings, with most of the major retailers including Walmart, Home Depot, Ulta Beauty and Kohl's all set to report earnings. What I will be watching for as these retailers report their earnings is whether or not how much of them rightly — or wrongly — blame the iOS14 update for poor performances this quarter.
The brands and retailers that are most likely to call out the iOS14 as a challenge to navigate are the ones who rely heavily on digital marketing for new customer acquisition. Following its earnings report last Tuesday, Poshmark CEO Manish Chandra said that the company expected revenue in the third quarter to be lower than initially anticipated, as it started feeling the effects from Apple's latest software updates on its marketing strategy in the second quarter.
Chandra told Reuters in a later call, however, that he expects marketing performance to rebound toward the end of the year. "It will work itself out as we go through the quarter and the second half, largely because our channels are quite diversified and super adaptable," he said.
What I'm reading
For the average consumer, it might come as a surprise to learn that most startups don't directly manufacture the products they sell, as evidenced by how much this story on product design agency Doris Dev,

"the agency behind most DTC companies

" was shared on social media. 

ThirdLove unveiled a

brand redesign last week

, with marketing and visuals that emphasize sexiness more, after years of trying to differentiate itself from Victoria's Secret

. 

Thingtesting interviewed

bootstrapped direct-to-consumer brands

about how they have managed to scale without venture capital funding. 
What we've covered
Brands that sell masks and hand sanitizer are seeing an

uptick in sales

again as the Delta variant spreads throughout the U.S. — but this time, customers are looking for more fashionable options. 

Sezzle CEO Charlie Youakim spoke with Modern Retail about how his company is trying to stand out against a

crowd of buy now, pay later competitors

.

Before the pandemic, more hotels were looking to stock their rooms with products from trendy brands like Copper Cow Coffee and Maude. Although travel has slowly ticked back up again, these brands report that

new hotel partnerships

, for the most part, are still on pause.