DTC Briefing: Despite growth, store traffic yet to reach pre-pandemic levels for many startups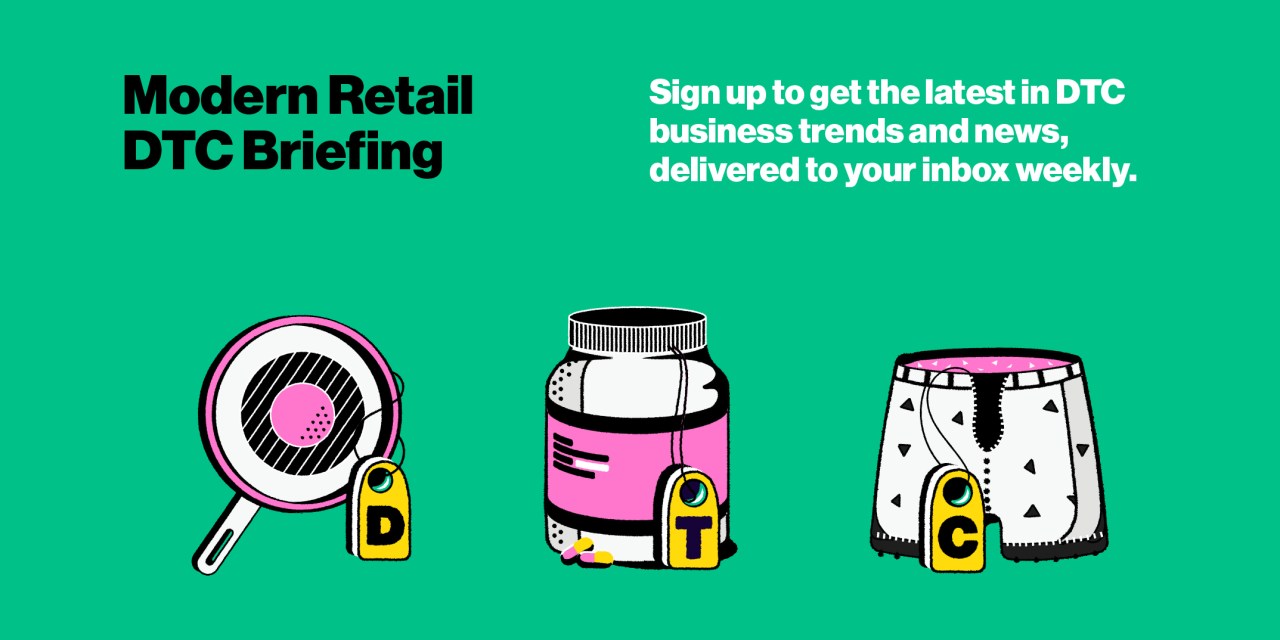 Ivy Liu
This is the latest installment of the DTC Briefing, a weekly Modern Retail column about the biggest challenges and trends facing the volatile direct-to-consumer startup world. To receive it in your inbox every week, sign up here. 
As vaccinations ramp up, stores are getting more crowded.
Within the past month, most states including New York, Virginia and New Jersey have rescinded or announced plans to lift capacity restrictions on most businesses, including those on retail stores. 
As a result, former retail epicenters like Soho are seeing signs of life again, with more stores drawing more lines to get in.
But pictures of long lines don't tell the full story. Modern Retail spoke with four executives at retail startups, and all but one said that foot traffic at their retail stores has yet to return to pre-pandemic levels. In fact, some of them expect their stores still won't receive as many visitors as they did in 2019, as they predict e-commerce will only continue to take up a larger portion of sales. But, the customers that are coming to stores are buying more, and finding ways to drive up their average order value going forward will be a key focus. 
"I don't see our stores returning to pre-pandemic levels of traffic," said Vibhu Norby, CEO of b8ta, a retail-as-a-service startup which is predominantly known for carrying electronics. He estimated that b8ta's best-performing stores — which are its Houston, San Jose, and Boston locations — are seeing about 50% of the foot traffic that they did in 2019. B8ta currently has nine stores in total.  He said that once stores get to about 70% of the foot traffic they did reported pre-Covid, "I will declare that we're at normalcy."
Similarly, Ariane Goldman, founder of maternity clothing brand Hatch, said that the company's two stores in New York and Los Angeles, are still seeing traffic levels that are less than half of what those stores reported pre-pandemic, but that "we expect that to turn around this summer as more things open up."
But there's good news: Both Goldman and Norby said that customers are coming in with a high intent to buy. "The average customer continues to spend a lot more than our average customer pre-pandemic," said Norby. " I expect [gross merchandise value] to be fully recovered by end of year, maybe much sooner."
Rebekah Kondrat, founder of New York-based consultancy Kondrat Retail spoke with retail employees in high-traffic areas of New York such as Hudson Yards and Soho. According to them, stores are seeing foot traffic on the weekends that's comparable to the traffic they saw on weekends in 2019. However, on weekdays, traffic is still at about 20% of what it was pre-pandemic.
"People are still working from home, so they are staying in their respective neighborhoods and communities during the work," said Kondrat in explaining why many stores in New York are still reporting seeing low foot traffic during the week.
Not everyone is experiencing the same dip. Ariel Kaye, CEO of home goods brand Parachute, said that traffic at her stores was, for the most part, back to pre-pandemic levels. Parachute has ten stores, mostly in coastal cities like New York and San Francisco.
"We are seeing really strong momentum in Los Angeles as well as in Austin and Dallas, two markets we opened in the past year," Kaye said. Kaye told Modern Retail in a previous interview that during the fourth quarter of 2020, sales at Parachute's ten stores were up double-digits year-over-year.
Parachute benefitted not only from home goods being one of the categories that was consistently popular throughout the pandemic, but also because it was able to roll out buy online, pickup in-store to all of its stores.
"This past year has underscored the importance and vitality of our retail stores," said Kaye. "Our stores drive brand awareness and overall site traffic across the board."
As foot traffic picks back up, executives say that services that became more popular during the pandemic — specifically, in-store fulfillment options like buy online pickup in-stores, as well as styling services — continue to remain popular.
Styling services in particular are becoming an increased area of focus for startups in areas like apparel, as they provide a potential way for retailers to introduce customers to new products — and upsell them. That's vitally important at a time when companies are still seeing less foot traffic than they did a year ago.
Goldman, for example said that while Hatch has a text-based clienteling service,  later this summer the brand is rolling out a "more white-glove shopping experience" where store employees will be able to advise customers one-on-one, both in-store and online.
Still, as the pandemic has underscored, the success of a retail store is not entirely dependent on how many people visit that store, but how well that store is able to drive online sales — and vice versa.
"The past year has made me value omni across the business more broadly — from supply chain to distribution, the world is changing," Ashley Merill, CEO of sleepwear brand Lunya told me, when asked how the pandemic has made her rethink the role of her two stores. "Ensuring that your eggs aren't all in one basket is going to be key moving forward. "
What I'm reading
What we've covered