DTC Briefing: Founders are rethinking their Clubhouse usage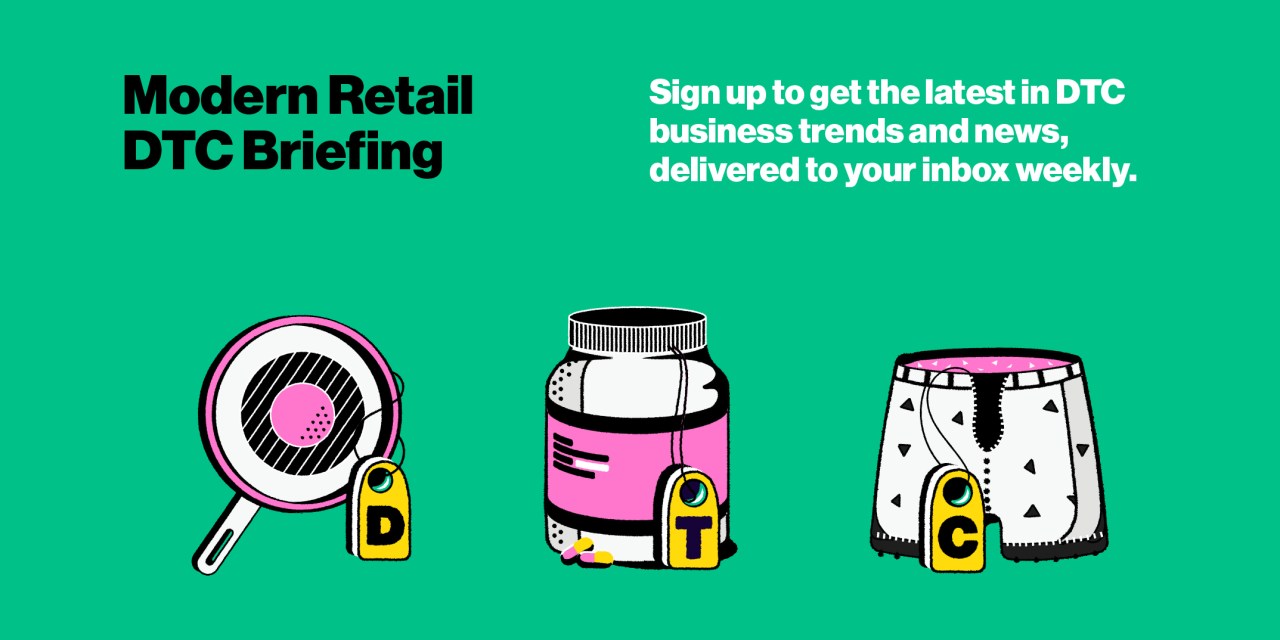 Ivy Liu
This is the latest installment of the DTC Briefing, a weekly Modern Retail+ column about the biggest challenges and trends facing the volatile direct-to-consumer startup world. More from the series →
This is the latest installment of the DTC Briefing, a weekly Modern Retail column about the biggest challenges and trends facing the volatile direct-to-consumer startup world. To receive it in your inbox every week, sign up here. 
"It felt like a dinner club where entrepreneurs were sitting around the table and just telling the truth about what's working and what's not," said Veronica Armstrong, CEO of home fragrance startup Isle de Nature. She wasn't talking about an exclusive founders club, but the voice-based social networking app Clubhouse.
I was noticing the same increased interest. For a few months, it seemed like not a day went by that I got a notification that someone I knew was hosting a room on Clubhouse. Many of them were virtual roundtables featuring various entrepreneurs (for example, Andreessen Horowitz hosting a room with the CEOs of the various marketplaces it has invested in). Topics ranged from the mundane (how to use SMS and marketing) to the spontaneous (general "coffee and commerce" chats).
Now, things seem to be slowing down — at least in terms of the number of notifications I've been receiving. Indeed, two e-commerce founders I spoke with said that, generally they're spending less time on the app than when they first joined.
Part of the initial excitement around Clubhouse stemmed from the environment in which it was launched: Clubhouse burst onto the scene at a time when many people were still stuck at home and looking for ways to meet new people didn't require meeting up in-person. Its invite-only nature instantly made it feel like the people who were joining the app were part of an exclusive club others wanted to be a part of.
This slowdown was certainly inevitable. Generally, most people who join a new app spend the highest amount of time of it at the beginning, when it initially feels the most unique and exciting.
But, the founders I spoke with said they're also just trying to be more selective about where to spend their time as they get a better sense of which conversations will actually, tangibly help them in their business. What's more, there's a desire for Clubhouse to add more tools that will help people better plan for events — as well as only get notified about the most relevant conversations.
What first attracted founders to Clubhouse was the ability to instantaneously get connected with other founders. Isle de Nature's Armstrong liked that it was a low time commitment, comparing it to "drop-in podcasting."
"It's just a different type of access that you can get to [entrepreneurs], different than reading an article," said Eric Carl, a former merchant at Target who also co-founded supplement startup Rae Wellness. He added that he also liked that the panels he listened to on Clubhouse were typically much more diverse than say, in-person panels at industry events.
Founders also reported tangible benefits from using Clubhouse: Armstrong said another Clubhouse user connected her with an agency that specializes in user-generated content, after she mentioned that that was one area she was looking for more assistance in. Chris Cantino, co-founder of seed and early stage venture capital firm Color, said that being more active on Clubhouse has "increased our deal flow significantly." On Clubhouse, Cantino estimated that he's hosting two to three talks per week on Clubhouse through a room he started with his wife Jaime Schmidt called Club CPG.
But as more people have joined Clubhouse, founders said it became more difficult to only get notified and plan for the talks that they are most interested in. Armstrong, who used to host a once-weekly chat on Clubhouse for women in DTC, estimated that she now only spends 15 minutes per week on the app. She said it became more difficult to attract a sizable audience for her talks as more people started hosting competing talks. Additionally, the spontaneous nature of the app made it difficult to know when people she wanted to hear from were hosting a talk, so she could plan her day or week around it.
Armstrong hasn't totally abandoned Clubhouse — she estimates she might host one talk per month on the app going forward. Later this month she is hosting a talk with another founder about sustainability, in honor of Earth Day, which she said is indicative of how she plans to use the app going forward.
"It's intentional, it's planned, and it has to be high value – it can't just be sitting in a room for an hour," she said.
Not everyone is spending less time on Clubhouse. Cantino said that he's still hosting two to three talks per week on Clubhouse. He said it's "highly variable," but he estimates that around 200 to 1,000 people tune in to each Club CPG talk, which have ranged from a roundtable with CEOs whose startups have been acquired by Unilever, to a weekly chat dissecting the top news in the consumer space.
Still, he said that as Club CPG's following on Clubhouse has grown, not everyone wants to just talk on Clubhouse anymore. He recently launched a Discord channel for Club CPG members in response to the fact that "a lot of our members have requested text chats, the ability to converse with each other, moderation privileges and increased privacy."
Similarly, Armstrong said that what would get her to use the app more is if Clubhouse added more tools so that she could be only notified when the people she's most interested in hearing from have an upcoming talk. Clubhouse users can elect to receive notifications about a certain person's activity, but their choices are limited to  receiving notifications "always," sometimes" or "never ever" when a particular person hosts a talk.
She also wished for more moderation tools to better ensure that users have more control over who can join their talks. "Refining the garbage filter is going to be super key to making it a sticker app," is how she put it.
Still, she said if she began spending more time on Clubhouse, it would be to aid more in her personal mission to help more female entrepreneurs.
"I don't think it's going to be instrumental to me scaling [my business] at all," she said.
Cheatsheet: Honest Company's S-1
The Honest Company, an all-natural household goods company co-founded by Jessica Alba, filed for an IPO on Friday and is seeking to raise $100 million worth of shares.
Honest Company's trajectory in many ways embodies the promises and pitfalls the first generation of direct-to-consumer startups faced. Founded in 2011, Company quickly hit a $1.7 billion valuation, when a $1 billion-plus valuation for an e-commerce company wasn't met with as much skepticism as it is today. Then, as its growth began to slow, the Honest Company reportedly slashed its valuation in 2017 to below $1 billion.
Over the past few years, Honest Company has been adding more wholesale partners and expanding into new categories like beauty, but 2020 is really when the company's revenue growth began to pick up, thanks to an influx in e-commerce sales.
Some highlights from the company's S-1:
Revenue finally tops $300 million: Honest Company reported that in 2020, its sales were $300.5 million, compared to revenue of $235.6 million in 2019, translating to a 27.6% year-over-year increase. Honest Company is still unprofitable, though losses have slowed. Honest Company lost $14.5 million last year, compared to $31.1 million the year prior.
Compared to the traditional CPG clients like Kimberly-Clark, which did $19.4 billion in revenue in 2020, Honest Company is still a small fish — as is the category it plays in: all-natural household cleaning products.
"I think these trends of sustainability, health and wellness, better for you are trends that we are seeing infiltrate into so many different categories, and are significantly outpacing the broader industry," said Karen Howland, managing director of fintech firm CircleUp, which works predominantly with CPG companies. But it is still a relatively small business at this point. 
Diapers remain its best-selling product: Honest Company said that 22% of its revenue last year came from new products, but diapers remain its hero product. The company reported that 63% of its revenue came from diapers and baby in 2020. Skin and personal care products accounted for 26% of revenue, while the remaining 11% of revenue came from household and personal care products.
Though diapers still accounts for the majority of its revenue, the fact that Honest Company was able to expand into categories like beauty is a success, Howland believes. "Can you imagine buying Huggies lipstick or Huggies lipgloss?" she said. "I think part of it is the digitally-native aspect of it, the trust the consumer has in the [Honest Company] brand," she said.
Wholesale partners draw significant revenue: Honest Company's products are now available for sale in roughly 32,000 retail locations across the United States, Canada and Europe. But its most important wholesale partners are Target, Amazon and Costco, which accounted for 23%, 22% and 8% of its revenue in 2020. Honest Company's website meanwhile accounted for 33% of sales last year.
"The loss of Target, Amazon, Costco or any other large partner, the reduction of purchasing levels or the cancellation of any business from Target, Amazon, Costco or any other large partner for an extended length of time could negatively impact our sales and ability to achieve or maintain profitability, the company's S-1 states.
What I'm reading
Business Insider interviewed the founders of 11 direct-to-consumer startups about what their growth plans are for this year after experiencing record demand in 2020.
The Toms' rebrand is a fascinating example of a retail startup having to rethink what has historically made it unique (its one-to-one model) as many other companies have now embraced that same model. Our sister publication Glossy has more details on the rebrand.
Thingtesting looks at the creative ways that CBD startup are trying to build community, as these startups still can't mention CBD in Facebook and Google ads.
What we've covered