DTC Briefing: How the pandemic has changed the e-commerce startup playbook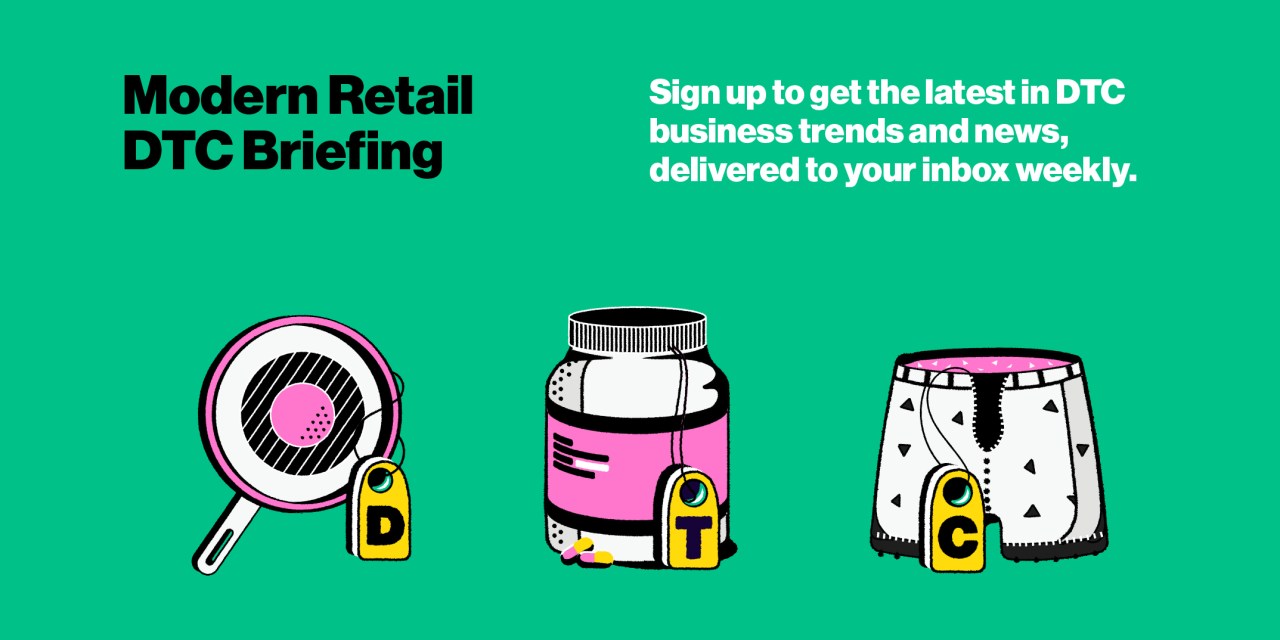 Ivy Liu
This is the latest installment of the DTC Briefing, a weekly Modern Retail+ column about the biggest challenges and trends facing the volatile direct-to-consumer startup world. More from the series →
This is the latest installment of the DTC Briefing, a weekly Modern Retail column and newsletter about the biggest challenges and trends facing the volatile direct-to-consumer startup world. To receive it in your inbox every week, sign up here. 
Nearly one year ago, direct-to-consumer startups were bracing for the worst — closing their offices, cutting back on advertising spending and grappling with how to deal with huge manufacturing delays — as the coronavirus outbreak worsened around the world. 
Now, most direct-to-consumer startups have managed to weather the past year somewhat successfully, and in some cases reported higher-than-expected sales growth as more people started shopping online. Most retail stores have reopened after being ordered shut in April and May, and with the vaccine starting to roll out, the reemergence of a calmer operating environment is closer than ever before. 
But, that doesn't mean e-commerce startups will go back to business as usual. As people have had to shop differently over the past year, they've come to expect new experiences; buy online, pickup in-store, for example, is now a given for pretty much any business that has a store. Even though many e-commerce businesses have emerged from the pandemic relatively unscathed, the pandemic has made clear for many founders that the consumer spending environment can change in a heartbeat. 
Over the past few weeks, I've been asking startup founders how the past year has made them rethink how they run their businesses. All of them have, unsurprisingly, been most eager to talk about the trends that they think will positively impact their business — like a renewed focus on self care and people continuing to invest more in their homes. But a few common themes emerged: 
Adapting quickly has been the key to survival
At the beginning of the pandemic, when no one knew exactly how long it would last for, companies were quick to cut their spending in case people stopped shopping, and they needed a longer cash runway to keep businesses afloat. Then, as it became clear that customers were still willing to spend — but only on certain items that made sense with their new stay-at-home lifestyle — founders worked to figure out how they could adjust their plans to tap into the trends that fit with their existing business. For example, Ariel Kaye, CEO of home goods brand Parachute, said that the company decided to launch additional colors in its bathrobes in time for the holidays, as that product started to become a best-seller, and also rolled out curbside pickup, and virtual styling consultations for the first time.
"There were a lot of moments of uncertainty," said Kaye — who added that Parachute's sales grew last year, but declined to say by how much. "As a small business that is able to act fast and be proactive and thinking about addressing customer needs, I think we were able to find a lot of success."
What people will want to buy online versus in-store will change — but no one knows exactly how
There is a lot of uncertainty among founders about what customers will be willing to go back to the store for, as some customers are still avoiding going out in public whenever possible until the coronavirus pandemic is over. Kaye is bullish on the future of stores, and told Modern Retail that during the fourth quarter of 2020, sales at Parachute's ten stores were up double digits year-over-year.
"Since we reopened our stores at the end of last summer, we have really seen a specific customer that is very high intent, and really has the desire to touch and feel products, and wants to experience them in a physical space," she said. She still thinks fulfillment services like buy online pickup in-store will be a big draw to stores, but she also wants to get back to hosting events at Parachute's stores when the company is able to do so.
Other founders are hesitant to invest more in physical retail just yet. "I do think that it is going to be some time before people really feel very safe shopping in-person," said Karen Young, CEO of Oui the People, which sells razors and other body care products entirely online. Young said that she plans to continue selling primarily through her website for the foreseeable future. She is focused right now on thinking through what types of wellness products people are going to be most interested in spending on as the pandemic eases up.
The days of untempered spending in pursuit of growth are over
Even for companies that did find themselves in a favorable position this year, the pandemic made it clear that focusing on profitability is still important; it's never clear when the consumer spending environment might change drastically. "As a company we really found our way to focus on efficiency and profitability," said Heidi Zak, CEO of lingerie brand Third Love. Last year, the company cut back on expensive brand-building campaigns and focused on more direct-response marketing instead.
"I think a lot of young, fast growing startups have reputation around… everyone [having] the same heavily funded story of spend a lot of money to grow," said Simon Enever, CEO of Quip, which sells toothbrushes, mouthwash and other oral care products direct-to-consumer and through mass retailers like Target and Walmart. "We've always been focused on self-sustainability." Quip was profitable from March through November, Enever previously told Retail Brew, though he declined to share updated figures.
A new DTC brand launches in Walmart: Sunday
Direct-to-consumer brands like Lola, Quip and Dirty Lemon have become increasingly interested in selling their products through Walmart in recent years. Now, Sunday is set to enter Walmart's big-box stores. Sunday, launched in 2019, sells fertilizer and grass seeds with natural ingredients like molasses and seaweed. CEO Coulter Lewis told Modern Retail that Sunday's products will be sold in approximately 700 of Walmart's stores, and through its website. When asked whether or not Sunday would consider opening its own stores or adding more wholesale partnerships, Lewis declined to answer directly, but said "there's a lot of reasons to believe that retail will be a big part of Sunday going forward," citing the fact that most people purchase fertilizer and other lawn care supplies in stores. 
Venture news 
Interlace, a venture capital firm focused on e-commerce technology, announced that it's adding two e-commerce operators as part-time venture partners: Vibhu Norby, CEO of retail-as-a-service platform b8ta –which Interlace has previously invested in — and Sydney Werber, formerly the VP of Finance at livestreaming platform ShopShops. "We see how much support portfolio companies need from real operators," Joseph Sartre, managing partner at Interlace, told me, and said the firm plans to add more e-commerce executives as venture partners going forward. 
Norby, who will still remain CEO of b8ta, told me he's most interested in investing in technology that helps retailers find other purposes for their stores, citing livestreaming as one example.
B8ta itself has had to pivot frequently during the pandemic, launching its own video channel called b8ta TV, through which store associates show off products. "Every message that we had developed for five years didn't make sense after March," said Norby. "Our motto was touch, try, buy — and two of those things, people just stopped doing altogether as a species all at once."
What I'm reading
Nordstrom

announced that it will open mini shop-in-shops for fitness brand Tonal in 40 of its stores. Combined with Lululemon's acquisition of Mirror, it seems that brick-and-mortar retailers are increasingly interested in finding at-home fitness startups to partner with. 

Retail Brew

has a look at how direct-to-consumer startups like Hatch and Lively are launching lower price-point lines when they launch into the stores of mass retailers like Target. It's also worth noting that

Thinx also announced yesterday

that it's launching a lower-cost line in Target. 

Black business owners

who spoke with Bloomberg said that sales growth have remained strong, thanks in part to retailers giving Black-owned businesses prominent shelf space, and featuring them more often in advertisements and on social media.  
What we've covered 
As more direct-to-consumer brands advertise on TV, they're giving

Hulu a closer look

due to its younger audience and custom sponsorships. 

Twitch isn't just for gaming companies anymore — Elf, White Claw and Lexus are all among the brands that have

partnered with Twitch streamers

on campaigns to reach Gen Z.