DTC Briefing: Instagram is trying to make influencer marketing more prominent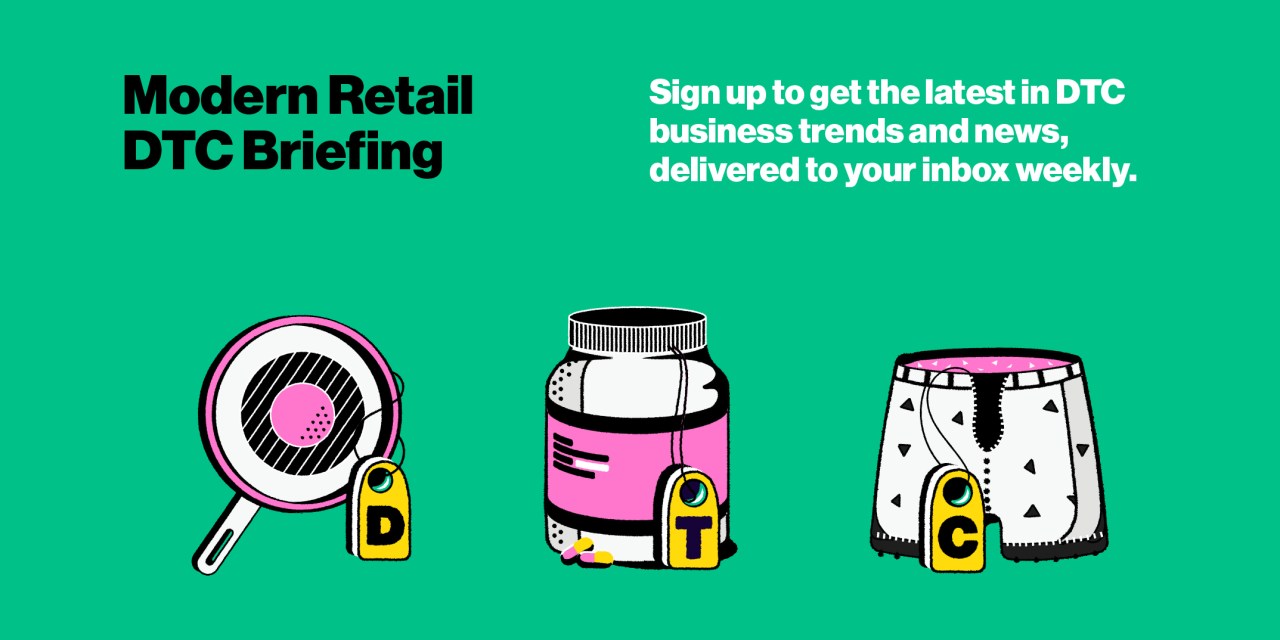 Ivy Liu
This is the latest installment of the DTC Briefing, a weekly Modern Retail+ column about the biggest challenges and trends facing the volatile direct-to-consumer startup world. More from the series →
This is the latest installment of the DTC Briefing, a weekly Modern Retail column about the biggest challenges and trends facing the volatile direct-to-consumer startup world. To receive it in your inbox every week, sign up here. 
Apps like Instagram and TikTok have morphed into de facto shopping apps, and influencers have become the tastemakers that many people turn to to tell them whether or not a new skincare or beverage brand is worth their money. Now, these apps are also rolling out more tools meant to encourage brands to work more closely with influencers.

Instagram, for example, announced last week that it is testing a new affiliate tool, which allows influencers to earn a commission from products they recommend that use Instagram's checkout service, with the commission being set by the brand. 
The move is designed to ensure that influencers play a greater hand in shopping on Instagram. Other apps like TikTok are also pushing more brands to work with their creators, having launched a marketplace to help more easily find creators to work with on paid ad campaigns.
Instagram's announcement comes as the ways in which DTC startups work with influencers has also evolved: Over the past few years, marketing executives at DTC brands say that they increasingly have started working more with micro-influencers, defined as those who might only have follower counts in the tens of thousands. The result is rather than paying a large influencer thousands of dollars to promote a single brand launch, DTC brands are increasingly working with smaller influencers, but on a more regular cadence. The introduction of new tools like the one Instagram announced last week makes it more likely that influencer marketing becomes a more regular part of DTC brands' playbooks going forward.
"If anything, [these tools] make it really easy for the average person to be able to say they want to quote unquote partner with brands, or promote brands using their accounts," said Nik Sharma, an investor and strategist for DTC brands. 
Influencer marketing has already started to become more popular amongst DTC brands in recent years, as there are simply more influencers to partner with. When Warby Parker first launched in 2010, Instagram wasn't even a year old, so there weren't as many platforms for average people to build their followings on. The proliferation of new apps like TikTok means that newcomers like Charli D'Amelio and Addison Rae can gain millions of followers over the course of a year.

But many DTC brands are opting to work with micro-influencers, rather than the biggest names on Instagram. Kelsey Patsch, influencer and affiliate marketing manager at Andie swimwear, said that the brand defines micro-influencers as those who have around 10,000 to 50,000 followers. For the most part, Andie works with influencers on Instagram, though the brand also recently started experimenting with advertising on TikTok, running ads featuring one of its most popular Instagram influencers. 
As our sibling publication Digiday has previously reported, other DTC startups like Bite and Genexa are also increasingly opting to work with micro-influencers, often because they have cheaper rates than influencers with hundreds of thousands of followers. 
That's resulted in a shift in how DTC brands think about influencer marketing. Patsch said that when she first joined Andie a year and a half ago, "influencer marketing for the brand was much more traditional in that they were seeking out some major partnerships for viability."
Now, Andie is working with smaller influencers  — Patsch said she might work with up to 100 influencers in a month — but Andie is working with them "around-the-clock" as Andie will consistently repost their stories and videos on its social accounts, and use them for paid ads. 
"We really kind of always have this hum of micro-influencers producing for us," Patsch said. 
And that kind of approach could become more common if features like Instagram's new affiliate tools take off. A Facebook spokesperson said that the company eventually plans to open the affiliate tools up to anyone on the platform. (Update: After publication, a Facebook spokesperson reached and said that as the program expands, creators will still have to meet certain eligibility guidelines to use the affiliate tools). 
"I would say nowadays — influencers are like a day one part of the launch strategy," said Sharma. "It's less about driving sales, it's about can you build brand awareness right away…and gets the right people to know [about your brand." 
Camp is opening a new Manhattan location 
As coronavirus cases subside in New York, new store openings are starting to pick back up. Camp, a modern toy store with locations in New York, Connecticut and Texas is gearing up to launch its first new store since the beginning of the pandemic. The new store, opening July 1, will be located in The Shops at Columbus Circle.
Camp's chief marketing officer Tiffany Markofsky said that Camp became aware of an opening through Related Companies, the developer of both Hudson Yards (where Camp has another store) and the Shops at Columbus Circle. Camp has three other stores in New York City. 
Markofsky said that Camp wanted to be in Columbus Circle because there is "a huge concentration of families living on the Upper West Side," and "we are excited about he proximity of all the other retail stores [in Columbus Circle]."
What I'm reading
Supply chain woes show no signs of slowing down in 2021. There's no shortage of stories you can read about the odd ingredients or materials companies are having trouble sourcing, but here's a solid explainer from Business Insider on

what's causing the shipping crisis

. 

Entertainment companies are morphing into e-commerce brands. Netflix announced that

it's launching a new site

(powered by Shopify) to sell merchandise for top-performing shows like Stranger Things and the Witcher. 

Instacart is now

partnering with DTC brands

, in an attempt to get more customers using its platform. Last week Butcher Box, a subscription service that sells fresh cuts of meat and fish, announced that it will be selling its boxes on a one-off basis through Instacart. 
What we've covered 
Last year, brands and retailers announced a wave of new mentorship and grant programs set aside specifically for black businesses owners, in response to the death of George Floyd. Black founders say that while some of the programs were crucial in helping them get through the pandemic, they are

looking for more long term support

. 

Fast fashion is going mobile, as apps like

Shein and Blush Mark are soaring in popularity

, while traditional brick-and-mortar retailers like Zara and H&M are struggling to keep up. 

Four retail workers sound off on how they feel about

rapidly changing mask regulations

, and what it's like working in retail stores now as fewer customers are wearing masks. 
This article was updated after publication with new information from a Facebook spokesperson, who said that creators will still have to meet certain undisclosed eligibility guidelines to use the affiliate tools as the program expands. Initially, the spokesperson said that the affiliate tools would eventually be available to anyone who uses the platform,