DTC Briefing: Software startups are glomming onto the DTC boom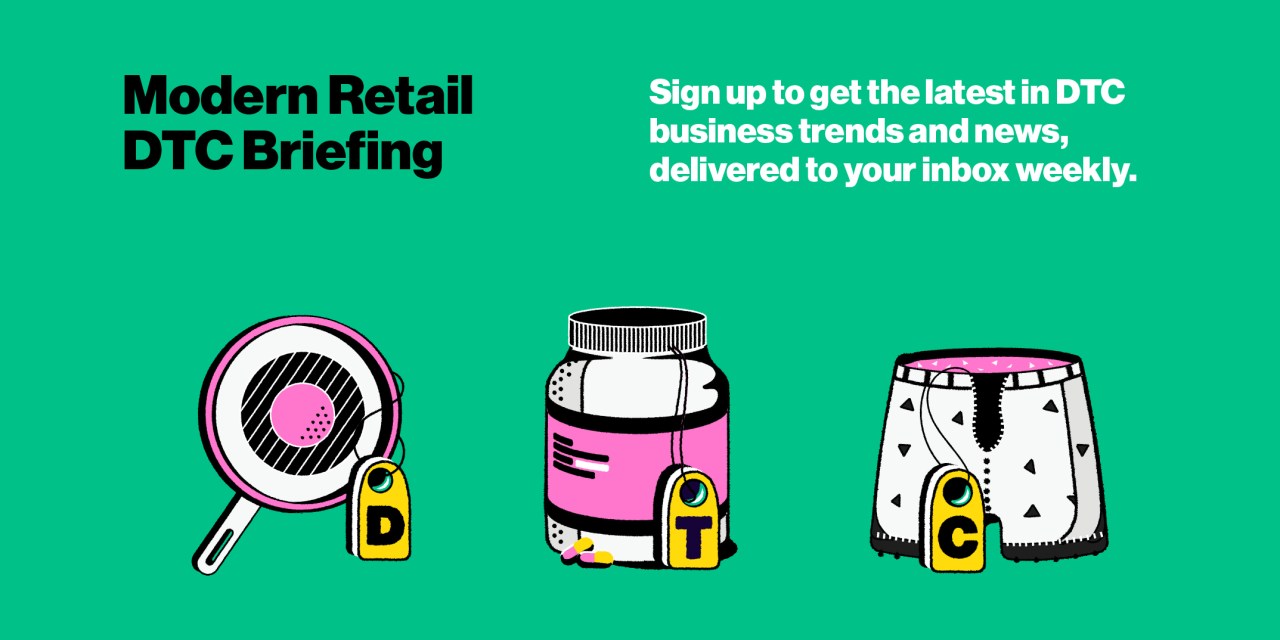 Ivy Liu
This is the latest installment of the DTC Briefing, a weekly Modern Retail+ column about the biggest challenges and trends facing the volatile direct-to-consumer startup world. More from the series →
This is the latest installment of the DTC Briefing, a weekly Modern Retail column about the biggest challenges and trends facing the volatile direct-to-consumer startup world. To receive it in your inbox every week, sign up here. 
The e-commerce boom has led to an influx of startups trying selling software to DTC brands. And it's a surge that shows no signs of slowing down. 
The most recent example is Arfa, a beauty brand incubator whose founders included Glossier executives Bryan Mahoney and Henry Davis, announced last week it was pivoting to become Chord, a startup selling a headless commerce platform. Chord has also acquired a data collection and analytics platform called Yaguara to fuel its pivot to software. Arfa built its own software to power the websites behind its two beauty brands, Hiki and State Of. By Davis' telling, it quickly became clear that selling the company's software to other e-commerce startups was a more lucrative opportunity than continuing to launch new brands. 
A few years ago, if a DTC founder was looking for a platform to power their e-commerce site, their choices were pretty much Shopify, Magento or BigCommerce. Now, they also have to consider whether or not to eventually go with the many headless platforms that are popping up. Similarly, a few years ago, if a founder was looking for a plug-in to help them add reviews to their Shopify site, the preeminent choice was Yotpo. Since then, a number of Yotpo competitors have launched like Stamped.io and Junip. 
"I feel like there are ten times more e-commerce platforms out there now than there were even three to four years ago," said Mark William Lewis, founder and chief technology officer at e-commerce development and design firm Netalico. "There is so much hype around the general ecosystem — and it feels like a lot for founders, like they have to use every single integration."
Put together, as the DTC space gets more crowded, software startups are trying to cash in. More e-commerce platforms and email integrations isn't necessarily a bad thing — but for some founders, it's becoming overwhelming as they try to figure out differentiates one software-as-a-service startup from another. 
Lewis said from his perspective, what's fueling the rise of software startups fueling e-commerce startups is the success of Shopify, which now has a $128.7 billion market cap — which is astronomically larger than the market caps of the first crop of DTC startups that have gone public, like Casper, Hims and Purple. Software startups also historically have better margins than e-commerce companies, so this new wave of software startups are riding the coattails of the DTC boom without actually having to get into the business of selling physical goods.
The challenge newcomers face is in convincing brands that they don't need to be on Shopify. "From everybody we spoke with — from advisors to designers to engineers, investors and other founders — Shopify seemed like the solution," said Michael Wieder, co-founder of Lalo, which sells strollers and children's furniture. When considering what other integrations to use, like platforms that automate SMS campaigns, Wieder said that Lalo's consideration first and foremost is what integrates with Shopify, and whether or not they feel like adding that integration to their site truly will result in more sales.  
Lewis recommends founders asking fellow CEOs or agencies for recommendations when considering whether or not it's worth it to add a new integration or migrate to a new platform.  "There's something that might look good from the front-end, but it was a pain in the butt to set up."
For Wieder, one of the biggest selling points of Shopify was the fact that it wasn't that expensive to set up, and didn't require Lalo to have a full-time software engineer in-house to maintain the site. Lewis said that from his perspective, "brands can scale up to like $50 million, and not have in-house developers, particularly on a platform like Shopify."
Newcomers like Chord, meanwhile, are trying to centering their sales pitch on the fact that — as more DTC startups in very category launch every day — they believe DTC brands will need a new e-commerce provider to stand out from the crowd. 
"If you construct your stack on the same theme that everyone is using — bolted together with the same 20 apps that everyone else is using — you exist in what we calling the sea of sameness," said Mahoney. 
Chord runs on a headless infrastructure, meaning that the front-end of the website is de-coupled from the back-end. That allows companies to more easily customize different aspects of the website, say depending what country the customer is viewing the website from. 
Critics say that it can require more technical expertise in-house to properly maintain a headless commerce site, and that it only makes sense for brands that do more than $10-$20 million in revenue annually, among other factors. I've previously written a more detailed explainer on headless commerce for Modern Retail subscribers.
Mahoney, for his part says that Chord is targeting brands that do up to $25o million in revenue, as well as those that "have a dedicated developer or two on their team —  which can be a full-time employee, a freelancer, or facilitated through an agency partnership."
The influx of new software startups doesn't greatly alter the day-to-day routine for e-commerce founders — it just means a lot of them are getting more cold sales pitches from these new business-to-business players. "Every day I get a new influencer software management startup hitting me up," said Wieder. 
But the success of these new software startups — particularly headless platforms — could determine just how much e-commerce companies need to think about investing in technology from day one. For the first crop of DTC startups, what technology they invested in was largely dictated by which features were on Shopify. Now, it could get more complex.
What I'm reading
Online grocery

Hungryroot did $67 million

in sales last year, and the company's revenue run rate hit $175 million this month as it has been buoyed by more people in general doing their grocery shopping online during the pandemic. 

ThredUp CEO James Reinhart has been on a media tour since the secondhand apparel retailer went public last week. In an

interview with Retail Brew,

Reinhart spoke more about ThredUp's future plans, including investing more in automation within its warehouses, and potentially launching into new categories in 2022. 

Nuggs

, which sells plant-based chicken nuggets, launched its own ghost kitchen operation in San Francisco last September in order to expand its reach beyond its own direct-to-consumer site. Since then, Nuggs' delivery orders have increased by more than four times, and traffic to its site is up more than 300%.
What we've covered
Speaking of ghost kitchens,

influencers are now opening their own delivery-only restaurants

, with the help of Planet Hollywood's founder. That could make it more difficult for newer entrants to stand out, if they don't have a famous name attached.

After a year of avoiding subway and airport ads, some DTC brands are starting to dust the cobwebs off of their

out-of-home strategy

. Placements near places with high foot or car traffic, like Soho and Los Angeles' Sunset Boulevard, are filling up more quickly. 

Duer is one of the rare startups to own its manufacturing in-house — the apparel brand launched its factory in Lahore, Pakistan in 2013 —

which helped the company stay agile during the pandemi

c.