DTC Briefing: Startup funding rebounds during the first quarter of 2021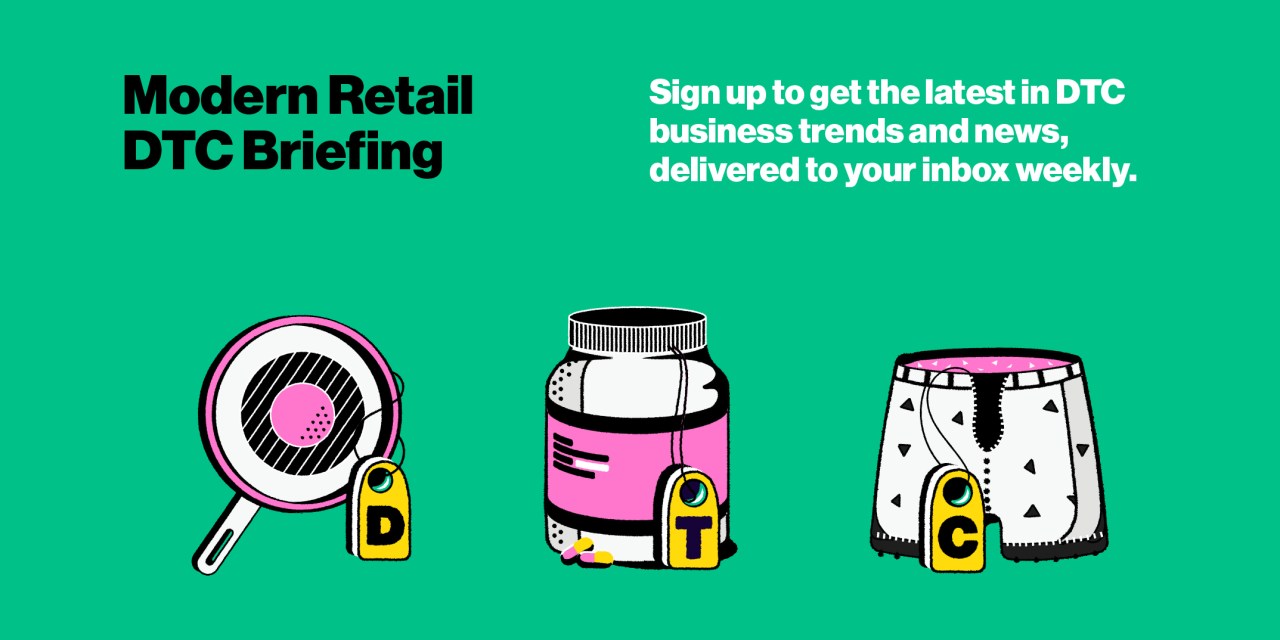 Ivy Liu
This is the latest installment of the DTC Briefing, a weekly Modern Retail column about the biggest challenges and trends facing the volatile direct-to-consumer startup world. To receive it in your inbox every week, sign up here. 
As retail spending has rebounded, so too has venture funding for direct-to-consumer startups — but the funding boom is being driven by increased interest in a few categories.
Funding for DTC startups (excluding startups in the food category) reached $1.3 billion during the first quarter of 2021, according to a report from CB Insights. That's up from $481 million during the first quarter of 2020, and $983 million during the first quarter of 2019.
It's too soon to say how significant this moment is. While funding levels have surpassed 2019 levels in the first quarter, thenumber of deals are still lagging behind, according to additional CB Insights data pulled for Modern Retail. In 2019, 167 DTC startups closed seed and angel rounds. Through mid-April of this year, the most recent data available, that number is just 26, according to CB Insights data. Likewise, in 2019, 63 DTC startups closed Series A rounds. During the first four and a half months of this year, 14 startups have closed Series A rounds.
This data indicates direct-to-consumer startups are still able to raise large funding rounds, but it's primarily relegated to startups in particularly hot categories like at-home fitness and home furnishings. As well as startups trying to build out their own pricey hardware.
"Direct-to-consumer funding has gone through kind of this rollercoaster," CB Insights senior intelligence analyst Jake Matthews told Modern Retail. Anecdotally, DTC founders told Modern Retail it was getting more difficult for DTC startups to raise venture capital funding before the pandemic, and that a reckoning was on the horizon for DTC startups. That's because the first generation of direct-to-consumer startups, like Casper, were failing to reach their private valuations on the public markets, leading to a consensus among some that DTC startups were becoming too highly valued.
Then during the first few months of the pandemic, fundraising came to a near halt as both venture capitalists and startup founders postponed fundraising conversations, while they waited to see how Covid would shake out. Then, as e-commerce sales started to grow, some venture capitalists started to warm up to the consumer category again.
"Leading up into 2020, there was absolutely a sentiment in the market, in the venture market, that consumer is dead," Caitlin Strandberg, principal at early and seed-stage venture capital firm Lerer Hippeau told Modern Retail in December. Then, toward the tail end of last year, Strandberg said that she started seeing more venture capitalists explore investing in consumer startups after previously eschewing the category in favor of say, enterprise startups.
According to Matthews, a few sectors, in particular, reported a significant uptick in funding during the first quarter of 2021 — all categories that remained popular during the pandemic. Those included at-home fitness, driven by Tonal's $250 million Series E round. Furniture was also popular, as evidenced by DTC holding company Resident's $130 million Series B round, as well as outdoor furniture startup Outer raising an $11 million series A round. Lastly, pet care was another popular sector for funding. Fi, which sells a tech-enabled dog collar, announced in December that it had raised a $30 million Series B.
There's a few caveats to keep in mind with the CB Insights data — namely, particularly at the seed stage, not every company might publicly announce their funding rounds.
But what it shows is that some of the latest "DTC startups" aren't just startupsare slapping new branding onto pots or glasses. In the cases of Tonal and Fi, they are also trying to build out tech-enabled solutions that are more capital intensive. And that DTC funding will continue to fluctuate based on what categories people are spending a lot of money on during any given time.
"I think we have passed this era of innovation that is based on branding and free delivery," said Matthews. "We will start to see companies more intensely solve real consumer problems."
Air conditioning startup Windmill launches in Home Depot
Target and Walmart have historically been the go-to places for DTC startups to enter into retail. But some startups in the home category are starting to explore wholesale partnerships with home improvement chains instead.
Windmill, a one-year-old startup that sells a souped-up air conditioner that users can control with their iPhone or Android, is now selling through Home Depot's website, CEO Mike Mayer told Modern Retail. Windmill will also be available for sale through East Coast home appliances chain P.C. Richard and Son's website, as well as through all of its stores.
Mayer said that he wanted to expand into physical retail early on because air conditioners are a product many people still want to buy in stores, to ensure that it will fit in their homes. And, he wanted to focus on retailers like Home Depot and P.C. Richards that are known for appliances.
Windmill first launched last June but had to postpone its launch by a month because of the coronavirus. Additionally, because of shipping delays, Windmill decided to launch with a pre-order campaign, meaning customers could sign up to be put on a waitlist and be notified when the air conditioner was available for sale. 
Thanks to the waitlist, Windmill sold through its entire 2020 inventory within 48 hours. And because of shipping issues, Windmill also hasn't been able to make its products available for sale in real-time on its website, until this week.
"I'm sure a lot of other brands can empathize with this — the number of containers that are available around the world is extremely small," said Mayer. "It's unlike anything the international logistics community has seen in decades." 
As such, Mayer feels like 2021 is finally the year the company can build out both its direct-to-consumer and wholesale businesses. 
"We want to understand who the customer is going into the store versus who is buying online, and understanding those two different personas — if they are even different — is something that is very interesting to us," said Mayer. "We will know a lot more over the next couple [of] months as we ramp up sales." 
What I'm reading
What we've covered 
Walmart continues to

dedicate more shelf space to sexual wellness startups

, adding products from brands like Roman and Honeypot to its shelves. Focusing on sexual wellness is just one way that Walmart is trying to become more of a leader in health overall.

The battle for dominance in same-day delivery continues, with delivery-only convenience store

GoPuff aiming to increase

its reach through a new partnership with Uber, and the acquisition of U.K. startup Fancy.

Blue Apron is out to prove that the sales growth it saw last year wasn't just a flash in the pan. The meal kit startup is launching add-ons and new specialized bundles, like a craft burger box, to try and

get new customers to spend more

.