DTC Briefing: Startups are still trying to figure out what takes off on TikTok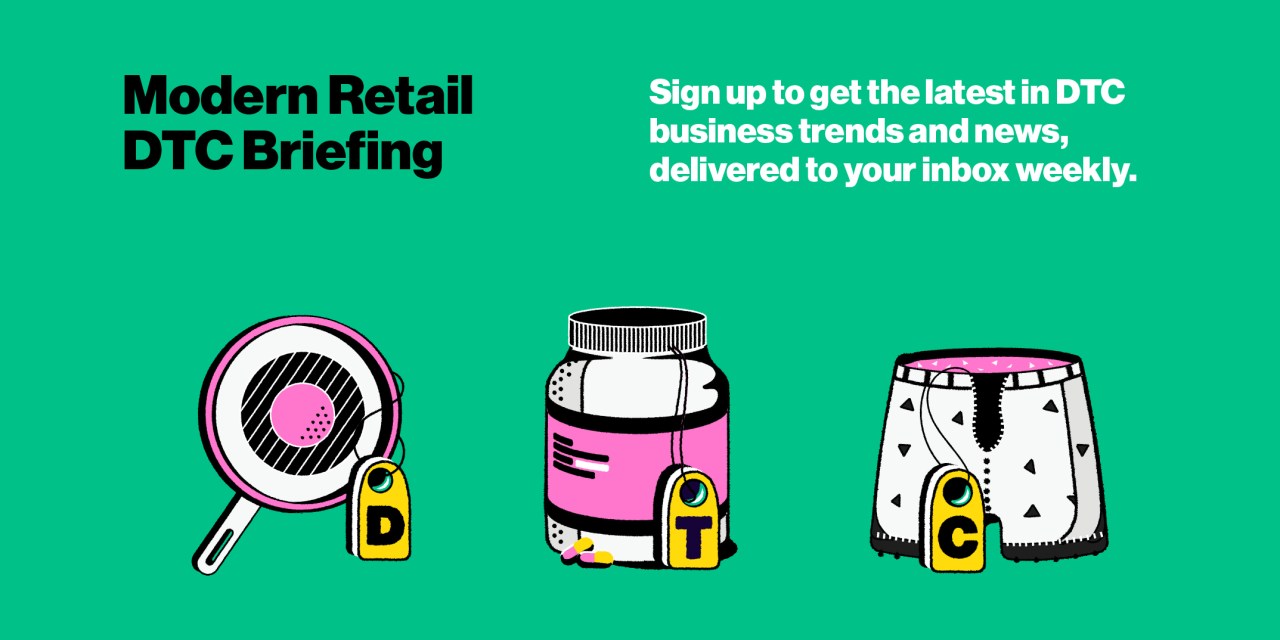 Ivy Liu
This is the latest installment of the DTC Briefing, a weekly Modern Retail+ column about the biggest challenges and trends facing the volatile direct-to-consumer startup world. More from the series →
This is the latest installment of the DTC Briefing, a weekly Modern Retail column about the biggest challenges and trends facing the volatile direct-to-consumer startup world. To receive it in your inbox every week, sign up here. 
A quick glance at Hero Cosmetics' TikTok page will serve up videos that run from the educational to the seemingly random. In one video, one of the company's employees will pack up an order for a customer who has cystic or hormonal acne, as they talk through what products work well for this specific condition and why. In another video, some of the company's employees make a dress out of packaging from the company's signature acne packages.
Hero Cosmetics' strategy is emblematic of many other DTC brands that are using TikTok right now; to put it plainly, everyone is still trying to figure out what types of videos work. Marketers and agencies say that success depends a lot on what type of content is trending on the For You Page. As a result, on TikTok, brands have to keep a closer eye on what new hashtags or video formats are trending, and figure out how to quickly incorporate that into their own content strategy. Additionally, brands are still trying to figure out whether to think of TikTok as more of a brand marketing channel, or as a sales driver. 
"One of my favorite things about TikTok is it is constantly challenging us," said Rachel Finley, who leads content strategy for Hero Cosmetics. 
Karine Hsu, partner at combination growth marketing and design agency Slope, has noticed that brands seem to be more eager to test out TikTok as a marketing channel now than they were at the beginning of 2021. That's because former President Donald Trump's threat to ban TikTok unless it was sold to a U.S. company has all but subsided, now that a new administration is in charge. Additionally, brands have also been more eager to test out a slew of new marketing channels as the iOS14 update threatens the performance of Facebook ads, as Modern Retail has previously reported.
With all this put together, a broader TikTok strategy is materializing. While there's no established playbook yet for how to succeed on TikTok, there were some commonalities in what marketers have told me works well on TikTok. 
Use the 'For You' page as inspiration: Hsu said that when companies first get started on TikTok, she recommends that they survey some customers and ask these customers to share the first 10 or 15 videos they see on their For You pages. That way, Hsu said, companies "can see what types or styles of videos they are getting served, and the brand can emulate that style. Hsu also said that companies should both keep an eye on what type of content is trending on TikTok, as well as what new features TikTok has added — videos that incorporate some of TikTok's newer features or effects also seem to do well, she said.
Finley estimated that about 50% of Hero Cosmetics' TikTok videos are "platform specific" — that is, these videos incorporate popular sounds and hashtags that are trending. One such example is Hero Cosmetics' noticed a specific sound bite from a song that a lot of TikTokers were using to "show a transformation from when you were younger to now." Hero Cosmetics used that style of video to introduce a new "mini" version of its Lightning Wand product.
"I think one of the biggest mistakes marketers make is trying to edit existing content that they've made for Instagram or YouTube and just uploading it to TikTok," Finley said. She also added that brands need to act quickly — sometimes a hashtag or a challenge might only be trending for 24 hours.
How-to videos — with a twist — often perform well: The other half of Hero Cosmetics' TikTok content, Finley said is "educational and usually very product specific, like showing a tutorial of how our Mighty Patch surface patches work to reduce the look of large pores on the nose."

But companies can't just paste their YouTube tutorials onto TikTok. One popular tactic among DTC brands on TikTok is to repost videos of customers testing out or reviewing products. Sasha Shilko, who researches brand trends at Nexttbrand, found that out of 50 DTC brands on TikTok, 19 employed this tactic in an analysis from February.
The how-to and educational videos that are found on TikTok are also often more niche and focus on one aspect of a product. For example, candle brands Homesick posts a lot of videos about how to take care of candles — how to make them last longer, or why people need to trim their candle wicks. 

"TikTok users aren't just looking for entertainment, they're looking for life hacks, and since candle care isn't common knowledge, we find our followers especially appreciate simple tips that help them to make the most out of their candles," said Shannen Olan, director of community for Homesick's parent brand Win Brands Group.
The jury is still out on how much of a sales driver it is: People are clearly still spending a lot of time on TikTok. Olan said that Homesick Candles' most popular video, on why candles have memory, amassed more than 9 million views. Meanwhile, Hero Cosmetics' most popular TikTok has more than 5.6 million views. 
But marketers are still divided on just how much of a sales driver TikTok can be. Part of the problem, Hsu said is that right now, TikTok's pixel only measures sales that took place immediately after someone viewed a video. 
Olan said that she views TikTok as more of a brand marketing channel. Meanwhile, Finley said that "TikTok has become one of our biggest DTC [sales] drivers and is competing with Instagram sales most months," though she did not share specifically how much sales each channel is driving.

"Even though we've been testing this platform for almost two years now, there's still a ton of space to grow in terms of leveling up content and changing the style," Finley said.
What I'm reading 
Toy startup Camp has

created a new way for kids to shop online

. Through a new section on Camp's website called Present Shop, kids can buy toys with parental supervision — parents can set the budget their child has to buy something, for example. 

J. Crew has named Brendan Babenzien, former creative director at Supreme as its new men's designer, in an attempt to

inject some streetwear sensibilities

into the struggling apparel retailer. 

More brands are

putting QR codes on their packaging

, both to help give customers more information about what's in a particular product, and to direct customers to their website. 
What we've covered