How e-commerce platforms stacked up on Black Friday and Cyber Monday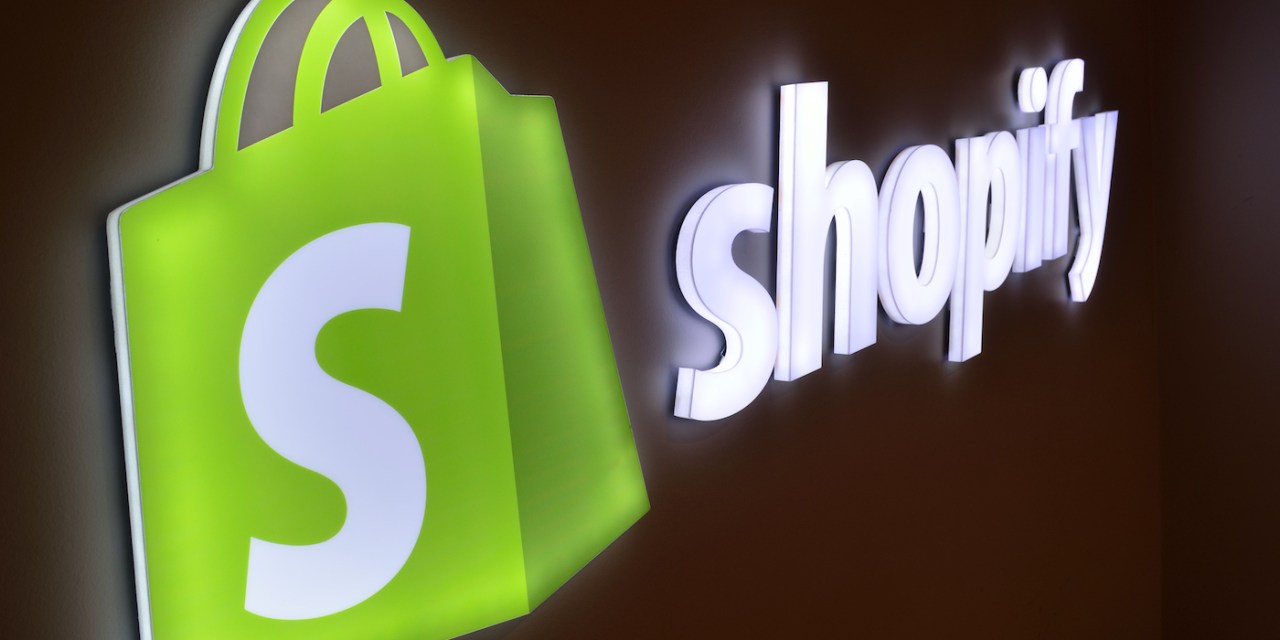 This year, the Black Friday through Cyber Monday weekend feels longer than ever, thanks to many retailers' focus on online sales.
While many retailers have been already elongating end of year e-commerce campaigns in recent years, 2020 placed an emphasis on e-commerce due to social distancing. According to eMarketer, e-commerce sales are expected to reach nearly $800 billion this year, up 32.4% year-over-year. With this, Salesforce concluded that online total global sales reached $270 billion during the holiday weekend, with $60 billion of it in the U.S.
Companies ranging from big box retailers to direct to consumer brands to mom and pop boutiques have turned their attention to online sales. And this migration has also strengthened the arms race among vendors like Shopify and BigCommerce, as well as other players, all of which are quickly adding e-commerce clients. Even platforms that focus on smaller businesses, such as Ecwid, are seeing demand spike as mom and pop shops launch online operations. Overall, figures were slightly down compared to original estimates. However, online operations still fared much better compared to brick and mortar — which saw foot traffic go down 48% according to RetailNext.
Here's how e-commerce platforms fared over this holiday shopping weekend blitz.
Shopify
Leading the pack, Shopify this weekend announced a record Black Friday sales day, hitting $2.4 billion. The company also boasted larger-than-normal average cart prices, which peaked at $91.90 over the weekend; Shopify-powered brands saw a 75% bump in sales compared to Black Friday last year. And as a testament to Shopify's increasing focus on mobile experience, the company said that 69% of merchants' sales were made on mobile, while 31% were completed via web.
It was a big weekend for the platform — especially in comparison to other e-commerce giants. Shopify merchants' collective revenue exceeded that of Amazon's third-party seller. Amazon's cohort of independent sellers reached $4.8 billion in sales during the weekend, compared to Shopify's $5.1 billion.
According to Loren Padelford, vp of Shopify Plus, the company's consumer-facing app is also gaining popularity with consumers. Along with intuitive scrolling and real time tracking tools, she also cited timely features that "allow shoppers to find Black-owned and local businesses," as well tailored gift guides. "We're excited to see Shop become the #11 top free app in the Apple Store," Padelford said in an email.
Magento
Adobe-owned Magento, which has been busy adding AI-related tools such as search suggestions, also had a big cyber week. Magento doesn't break out specific e-commerce sales stats but said that merchants experienced a record increase in page views. According to Peter Sheldon, senior director of commerce strategy at Adobe, web traffic on Black Friday and Cyber Monday saw 73% and 76% spike, respectively.
Sheldon also noted a micro-trend among Magento's business-to-business client base; "We've seen many of these wholesalers double down on e-commerce," Sheldon told Modern Retail.
BigCommerce
Over the holiday weekend, BigCommerce merchants experienced a 74% increase of year-over-year sales. Merchants also saw a 17% increase in average order value, which hit $164 on Cyber Monday, compared to the year before.
This follows steady growth over the last few months. As BigCommerce's latest earnings showed, the Austin-based platform also had their subscription revenue grow by more than 26% last quarter. 
Other platforms
Web development-focused Wix' total sales growth for Black Friday was at 112%, compared to 2019. Its merchants' top categories, in terms of revenue, were cosmetics & beauty with 83% year-over-year growth, food and beverage at 281% and sport & recreation at 99% year-over growth.
Ecwid, which focuses on small business clients and currently has over 1.5 million, reported 79.6% year over year growth in total sales in November. The month also marked a 68.3% growth in order volume for Ecwid. 
Erik Suhonen, vp of operations and product partnerships at Ecwid, credited the growth to many small businesses' attempt at surviving the rough year. "During this unique and primarily online holiday season, e-commerce platforms have been tasked with supporting merchants in navigating increased demand and fulfillment changes," Suhonen told Modern Retail. 
Looking beyond individual platforms, the holiday sales further highlighted e-commerce's growing penetration. Based on Adobe Analytics data from across the U.S., Cyber Monday had a record $10.8 billion spent, an increase of 15.1% year-over-year. This figure makes it the largest online shopping day in U.S. history, beating last year's $9.4 billion record. "We're now predicting overall holiday sales to total $184 billion," Adobe's Sheldon said; That's a 30% year-over-year increase, down slightly from the original forecast of $189 billion.
What helped drive the overall growth, said Sheldon, was fear of missing out or ordering too late. Consumers are much more aware of inventory shortage and shipping delays.
Indeed, this rush helped bring shoppers to spend $2.7 billion during the final hours of Cyber Monday — in his words, the "golden hours of retail" — which accounted for 25% of the day's revenue.