'There will be failures across every carrier': E-commerce companies are bracing for more shipping delays over the holidays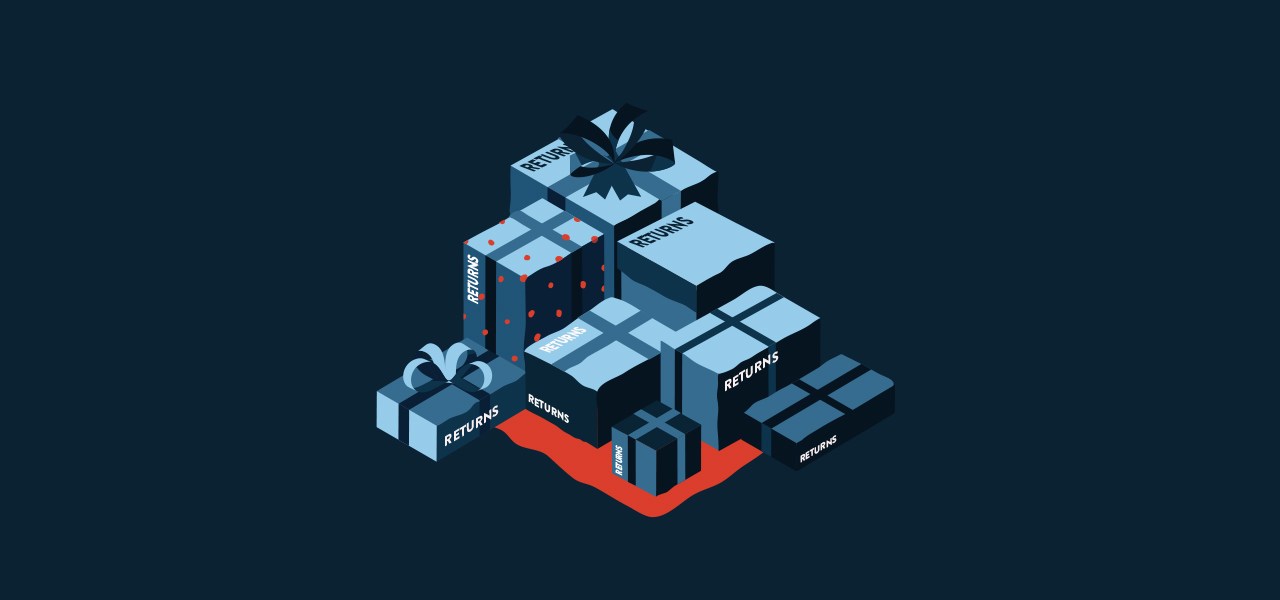 E-commerce companies are preparing for a huge surge in online orders over the holidays, as people remain hesitant about visiting stores. While the extra revenue may be welcomed, it could also put a strain on their ability to get products to customers on time.
In a recent survey of 63 merchants by CommerceNext, an event series and community for retail marketers, respondents said that their biggest logistics concern leading up to the holidays was that carriers like FedEx and UPS would cap deliveries during peak demand. It's something that FedEx already had to do in May, when it was experiencing a huge surge in package deliveries during stay at home orders, while rival UPS added a peak surcharge around that time. Now, the fear is that delivery times could be even further delayed, given that November and December are already the busiest times of year for many e-commerce companies.
In order to prepare for the surge in e-commerce orders, some consulting firms are advising companies to diversify the number of carriers they work with, as well as to try and encourage customers to buy weeks in advance, instead of on historically busy periods like Black Friday and Cyber Monday. While some delays are inevitable, by getting ahead of the biggest surges in orders, the hope is that they won't experience as big of delays as some of their competitors.
EBay, for example announced that it had struck a deal to provide discounted UPS shipping labels to its sellers by the end of September, in light of recent delays it had experienced with USPS.
"There will be failures across every carrier," said Matthew Hertz, co-founder of consulting firm Second Marathon, which has worked with Away and Great Jones among other companies on fulfillment strategy.
Carriers are already bracing for the surge in orders by introducing surcharges during peak delivery times. The United States Postal Service is doing that for the first time this year, increasing prices by anywhere from $0.24 to $1.50 per package from October 18 through December 27. FedEx, meanwhile will charge an extra $1 to $15 an order between November 2 and January 17, and UPS is applying a surcharge to customers who ship more than 25,000 packages a week.
Recent studies have projected that the share of holiday orders placed online will increase this year. But by exactly how much is unclear. And if companies are off on their projections, it could create a huge headache. Deloitte is projecting for example, that holiday e-commerce sales will be up somewhere between 25% to 35% this year, compared to 14.7% last year.
"The question for a lot of merchants right now is: what multiplier is the correct one for the peak season?" said Mario Paganini, head of marketing for multi-carrier shipping software startup Shippo. For example, if the number of online orders will double between now and the holidays, "am I prepared to fulfill 2X the number of orders that I am fulfilling per day?" Preparing for that could mean adding another third party logistics provider, or hiring more people to help with fulfillment, if a company owns its own warehouses.
Hertz said that he is also advising clients to create redundancies whenever possible — "if you typically work with UPS, let's try to have a FedEx backup." Additionally, to track closely during the holiday season which carriers are failing to reach their service level agreements — if a majority of their next-day packages are taking two or three days to arrive, for example —  in order to quickly divert more business to another carrier if need be.
Another option for companies who both want to avoid last-minute surcharges and to ensure a better chance of getting products to customers on time is to encourage customers to avoid the rush for two-day shipping on December 23. They can either encourage customers placing their orders further in advance, or to use fulfillment options like buy online pick up in-store.
"I've sort of joked with a few clients, 'pretend that Christmas is like December 1 or December 11,'" said Hertz. Patrick Coddou, CEO of direct-to-consumer razor company Supply, said that his company would start running messaging around November 1 encouraging customers to start thinking early about buying from them instead of waiting until Black Friday or Cyber Monday.
But the reality is companies won't be able to convince every customer to buy on their ideal timeline, or through the cheapest delivery method.
"Retailers just need to be prepared, they may have to eat some of those costs and it will go directly into those margins to fulfill those customers' orders " said Andrew Lipsman e-commerce analyst at eMarketer.