E-commerce technology investments are ramping up
E-commerce technology is the new gold rush.
New data from CB Insights showcases just how hot the e-commerce space is. In the first quarter of 2021, funding for e-commerce startups hit $11.7 billion — up from $2.8 billion in the first quarter of 2020 and $5.2 billion in the first quarter of 2019. It showcases an industry-wide realization: more VCs are investing in e-commerce startups and more businesses are adopting digital features to make their businesses omnichannel. For example, both delivery platform GoPuff and buy-now-pay-later service Klarna each raised over $1 billion this past March alone.
"It's the highest run rate for five years," said Laura Kennedy, a senior lead analyst at CB Insights.
Much of this investment activity was focused on retail tech and supply chain. The new report pointed to startups like transportation tracker Shippeo raising $32 million, as well as hidden back-end technologies like micro-fulfillment robots getting increased attention from major retailers like Walmart and Albertsons. In general, said Kennedy, "there is still investment in a lot of efficiency drivers."
But on the brand and retailer side, a shift is emerging. "This time last year, it was just 'oh god we have to just get people their stuff faster,'" she said. That is, companies were caught flat-footed by the pandemic and scrambled to bring their offerings online. Now, more businesses are looking into other aspects of the e-commerce experience — including services that focus on personalization and customer engagement.
This isn't a phenomenon relegated only to investors. A Modern Retail survey of brands and retailers from earlier this year found that 67% of respondents planned to increase e-commerce investments over the first six months of 2021.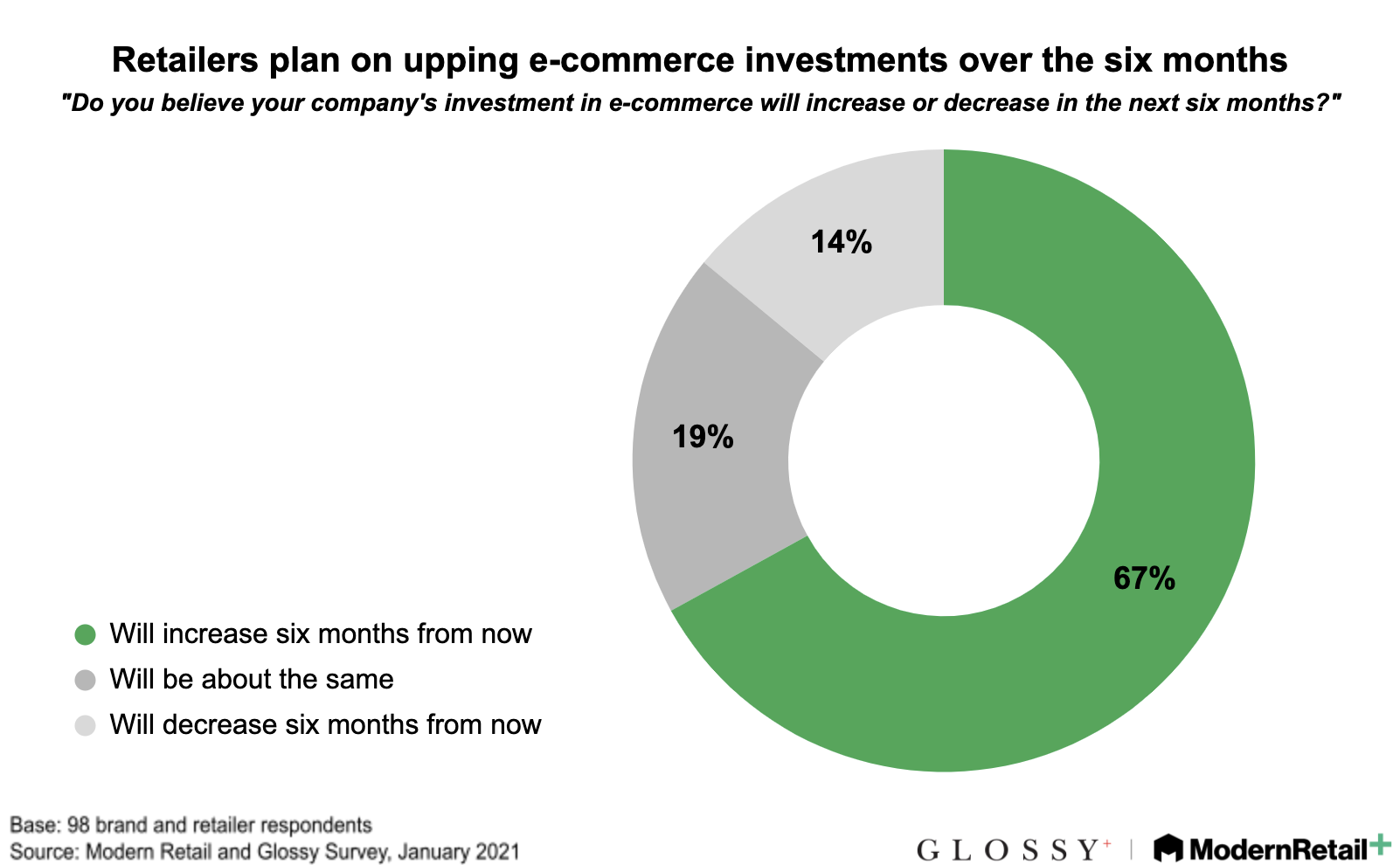 What comes next is an arms race for retail technology. Over the last few years, a number of big retailers have begun to acquire businesses — especially those in the fulfillment space. Target acquired Shipt, for example, and Walmart has made similar moves too — most recently, its acquisition of peer-to-peer product delivery startup JoyRun. "With big retailers, they want to own the technology — they want to own the experience," said Kennedy.
The real changes have yet to come. Big retailers have begun to beef up their e-commerce experiences — and make them more personalized. But, said Kennedy, "I think this is still coming down the pike."
How retailers facilitate e-commerce is also becoming more complex. According to the Modern Retail Survey, while 54% of respondents used Shopify as their commerce platform, 19% said they built their own infrastructure in-house.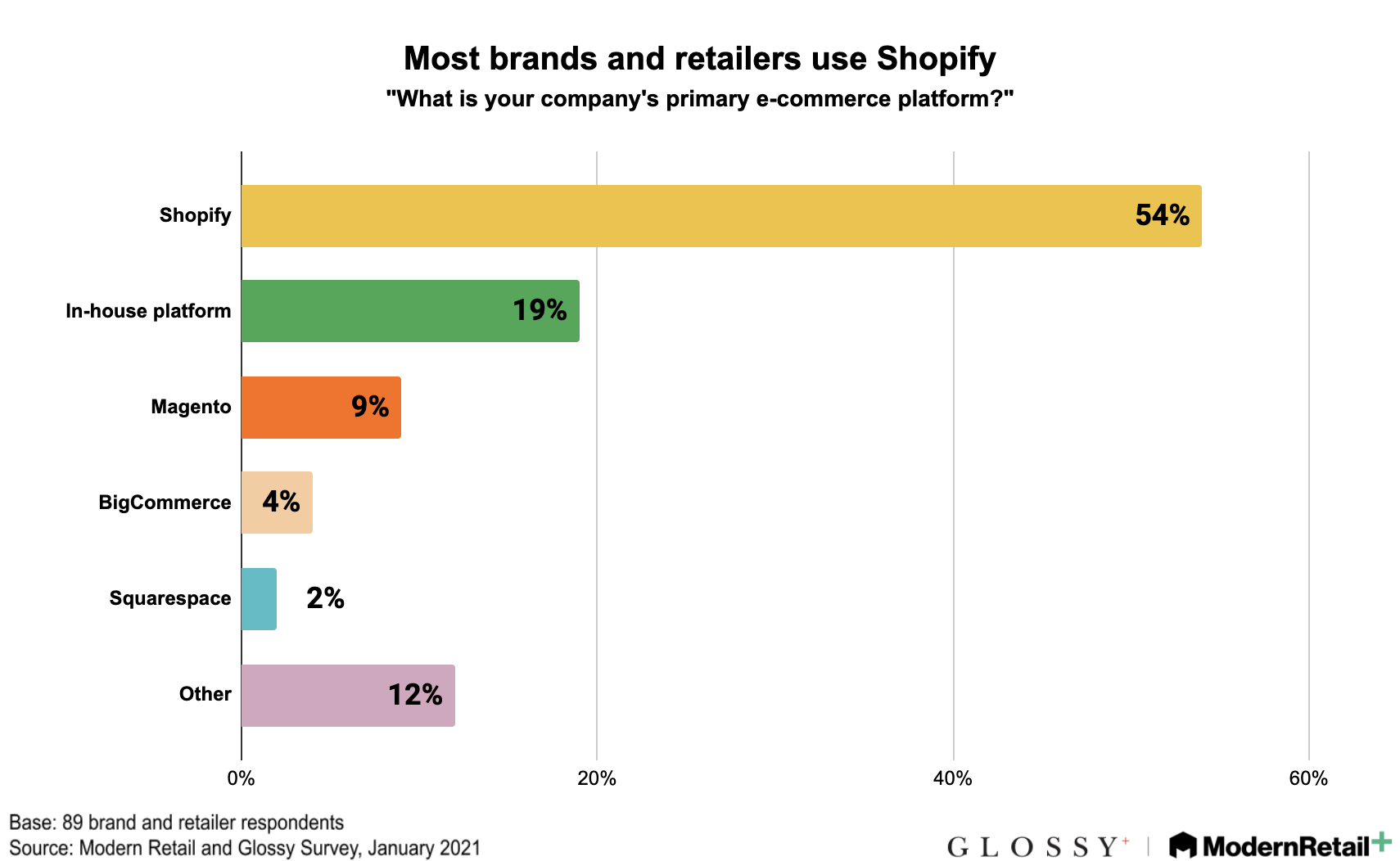 Put together, retail companies are making investments now to prepare for how future customers will shop. "Everybody is doubling down in stuff they think is going to stick," said Kennedy.
This data was shared with Modern Retail as part of a research-editorial partnership with CB Insights.