'Every day is casual': How Kohl's is betting on the wellness movement to become permanent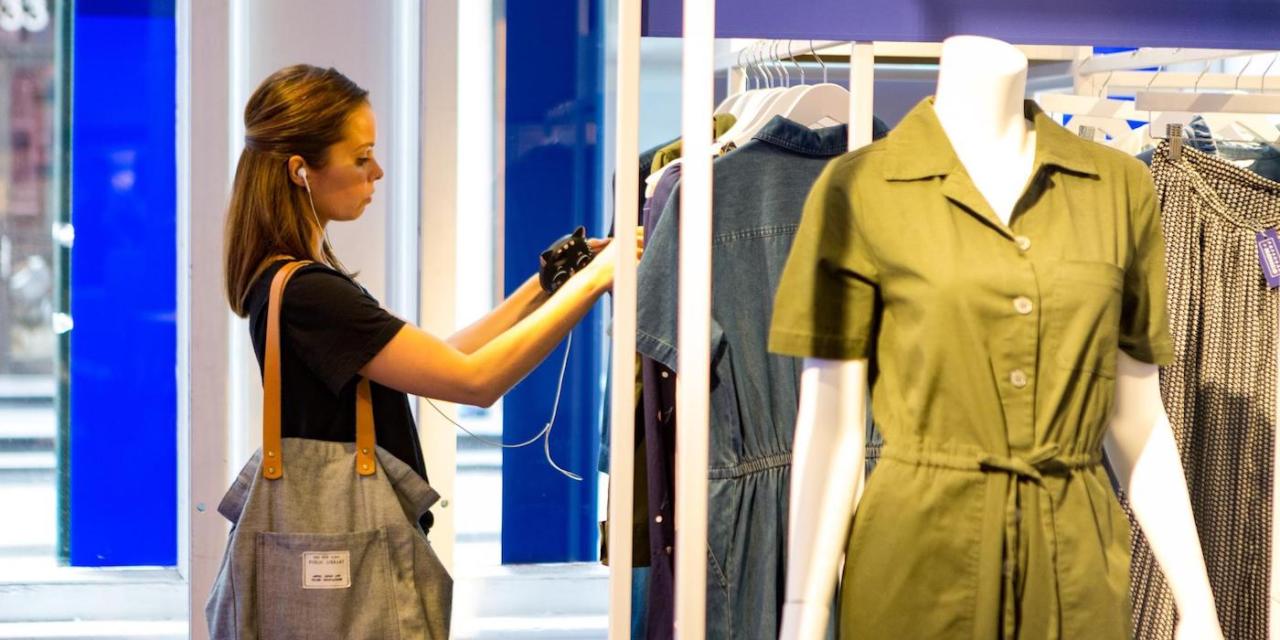 Expect to see fewer handbags in Kohl's stores in the future — and more laundry detergent and yoga pants.
On Monday, Kohl's announced that it would be testing out a new shop-in-shop called the Wellness Market, which will carry products like dish soap and baby wipes from brands including Seventh Generation and the Honest Company. It will initially launch online, as well as in 50 Kohl's stores.
It's part of the new strategic framework Kohl's announced last week, in which the department store chain said its focus going forward is to be the leading retailer for shoppers looking for products to support an active, yet casual lifestyle. That includes carrying more athleticwear in its stores — CEO Michelle Gass said last week that the goal is for activewear to one day account for 30% of revenue, up from 20% today   — as well as more vitamins and green cleaning products. The goal of this merchandising overhaul is to fit the needs of customers who are "prioritizing their health" and "overall personal wellness," as Kohl's put it in a press release.
Like other apparel retailers, Kohl's has taken a big sales hit during the coronavirus outbreak. According to its most recent earnings report, revenue was down 23% year-over-year even as digital sales were up 58%. With people expected to continue sticking close to home until there's a coronavirus vaccine, Kohl's considers athletic and casual wear as a necessary avenue for growth. By carrying more essentials like household cleaning products, Kohl's has a better chance of convincing customers to make stopping into its stores a regular habit.
One challenge for Kohl's is that while carrying more essentials may drive more frequent store visits, it also puts Kohl's in greater competition with big-box retailers like Target and Walmart, who have a much larger of assortment of essentials, alongside carrying other staples like groceries. And, it puts Kohl's at a greater risk of over-cluttering its stores with products that can be found in any other drug or grocery store. In an interview with Fortune last week, Gass acknowledged that "we're really stretching the boundaries of where we can take this active and casual lifestyle."
"Trying to find categories of merchandise that people buy more often than apparel, particularly in this environment, is a solid idea," said Bryan Gildenberg, senior vice president of commerce at Omnicom Retail Group. "The trick for Kohl's is going to be translating this into an uncluttered assortment that people know is there."
In a press release, Kohl's tried to differentiate its health and personal care offerings, by saying that it would focus on carrying products "that offer clean, natural or sustainable attributes." It's also tried to make this a focus in its beauty department as well, announcing at the end of September that it would be carrying a new clean and vegan beauty line by Lauren Conrad.
Tiffany Hogan, principal analyst for beauty and apparel at Kantar Consulting, said that Kohl's could also market itself as a destination for health products for the whole family, and "focus more on those baby extensions, like the Honest Company baby products."
The other big area of focus for Kohl's, in this shift to focusing on health and wellness, is to revamp its apparel assortment. The company was already adding more activewear to its apparel assortment before the coronavirus; It announced new shop-in-shop stores for Adidas products and expanded its activewear assortment in 160 stores by 25%.
Now, the company also announced last week that it would be launching a new athleisure line called FLX, which will sell leggings, t-shirts, and more seasonal items like fleece jackets. The company has also been in the process of phasing out eight private label brands, including Jennifer Lopez and a clothing line with PopSugar aimed at millennial women.
With its previous private label brands, Kohl's "wanted to sell something for every part of your day," said Hogan. The private label lines focused on women who needed clothes for the office and for evenings out. "Now, every day is casual."
The focus on a casual lifestyle is also influencing what national brands Kohl's carries going forward — the company recently announced that it would start carrying Lands' End, Tom's shoes and Cole Haan.
The big challenge though, is that active and casual wear is another area that Kohl's biggest competitors are also investing in. Target, for example launched a new private label activewear line in January, while Gap is planning to open 100 new stores for its athleisure-focused chain, Athleta, in the next three years.  In athleisure, Gildenberg believes there is an opportunity opportunity for Kohl's to promote its line as an alternative to shoppers who like the look of clothing from higher-end places like Lululemon, but find it too expensive.
It will make for a difficult retail tightrope. "They need to find a position between Target and the specialty athleisure apparel providers," he said.