In 2020, expect a shakeout in the clothing rental market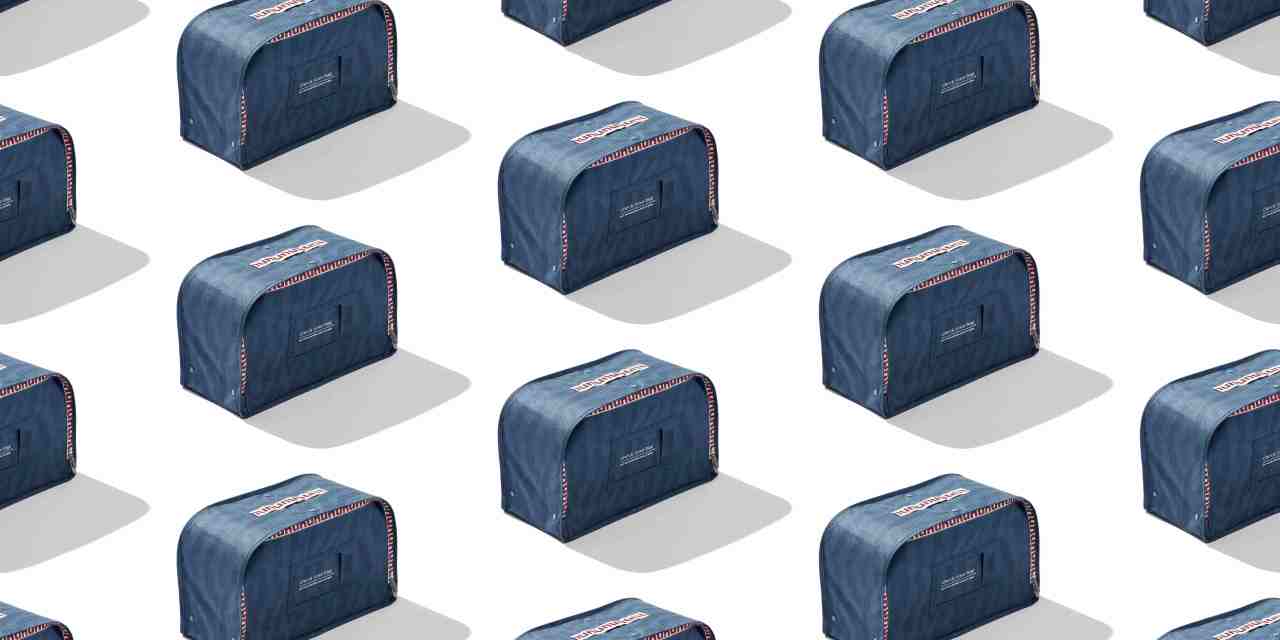 This year, a number of brick-and-mortar retailers announced that they were piloting clothing rental services. Now, the big question in 2020 is how many of them will survive.
American Eagle, Bloomingdale's and Banana Republic announced that they were testing out rental services this year with the help of Caastle, a turnkey clothing rental service. In May, Urban Outfitters, Inc. unveiled its own in-house rental operation called Nuuly, which the company believes can bring in more than 50,000 subscribers within a year, and with it, $50 million in annual revenue. And H&M said in October that it was redesigning a store in Sweden to serve as a test space for a clothing rental service, as well as a beauty bar and other services.
Most of these new rental services are structured as a monthly subscription. The hope is that these services prove to be a profitable, recurring revenue stream for brick-and-mortar retailers — something that's particularly appealing as more shopping is done online. And, that rental customers also subsequently buy the products they like the most.
But that recurring revenue stream doesn't come easily. Rental is a logistically complicated business that not only requires retailers to get the right product to the right customer at the right time, but also to ensure that the customer sends it back in time for the retailer to clean it and sent it along to the next customer. Retailers also have to contend with not just acquiring new customers, but ensuring that their existing retailers stick with the service. While many retailers have been encouraged by the success of Rent the Runway, which is now valued at $1 billion, there's still no publicly-traded retailer who has been able to prove that a monthly clothing rental service is a profitable business for them.
"I think the big challenge is, you know, kind of what's the value [of rental], what does it deliver?" said Sucharita Kodali, retail research analyst at Forrester. "I don't know that it makes as much sense for everyday wear."
The new rental
Historically, rental has been reserved for clothing that's used for one-time, special events like proms or weddings, that may be too expensive for customers to buy outright. This has also been a key value proposition for Rent the Runway, which got its starting renting out designer clothing.
But many of the clothing rental services that launched this year carry cheaper items, which begs the question about whether or not it makes more sense for customers to purchase these items outright. Urban Outfitter Inc.'s Nuuly, for example, which costs $88 a month for six items of clothing, offers more expensive clothes available for rental like $400 sweaters, but also $50 tops.
Christine Hunsicker, the CEO of Caastle, told Modern Retail in a previous interview that she believes the modern shopper wants a portion of their wardrobe dedicated to rental, in order to test out new styles in a more cost-effective way then just buying clothes outright. Currently, Caastle is running 14 different rental programs, eight of which were launched this year and many of which are still on a pilot basis. American Eagle previously told Modern Retail that it is conducting a 12-month pilot with Caastle, for example. American Eagle announced the launch of its rental service, AE Style Drop, in February.
In an email, Hunsicker declined to say how many of Caastle's customers have decided to extend their pilots. But she noted that on average, 50% of the subscribers for the rental services that Caastle manages are new to the brand. "Most importantly, we are seeing that subscription-rental is comfortably profitable in year one and yields a 20%+ fully-loaded operating margin for each brand at scale," she added.
But even for brands that have figured out how to do rental profitably, it takes constant work to maintain a high quality of service.
"If you think about it — rental is just 100% returns," said Donny Salazar, CEO of fulfillment startup MasonHub. "If I've got an item that is on that I've rented and you need the item in two weeks, how do you build a system that will allow you to allocate that unit of inventory that you need, even though I physically have it, right? That is a super complex inventory allocation model that requires a lot, a lot of engineering."
Urban Outfitter Inc.'s Nuuly, for example, had to build its own warehouse and fulfillment center in Philadelphia equipped with laundry and dry cleaning services, its own custom cloud-based inventory and warehouse management services, and hire data scientists to develop a proprietary recommendation engine in order to get its rental system off the ground.
And if rental services can't get clothes to customers in time, it can prove disastrous. In September, Rent the Runway had to stop temporarily accepting orders after there were "unforeseen issues" with a software upgrade to its New Jersey warehouse, CEO Jennifer Hyman said in an email to customers at the time.
The incident is recent enough that it's unclear yet just how much it will affect Rent the Runway's business long term. Second Measure, a firm that analyzes anonymized credit card data, provided Modern Retail with data on Rent the Runway's customer and sales growth following the September warehouse incident that indicated growth had slowed.
Specifically, Second Measure reported that Rent the Runway's sales and total number of customers were just 1% higher in October than they were in September. But, by November, Rent the Runway 6% more customers than it did in October, and sales were 7% higher. (Rent the Runway declined to provide a comment on Second Measure's findings).
Adding physical locations for customers to return items can lessen some of the logistics burden. This is something that Rent the Runway has started to do, by partnering with Nordstorm to allow customers to return Rent the Runway items in select Nordstrom stores. And, it could make rental especially more cost-effective for retailers who already have an existing fleet of brick-and-mortar stores.
Still there are many things out of a brand's control that could prevent them from getting an order to a customer in time. From a carrier failing to meet delivery times or a software glitch like the one Rent the Runway experienced, it's hard for a brand to prepare for every possible scenario.
"If an existing retailer is trying to go into rental, I think it's going to be a tough technology and logistical challenge," Salazar said. "But if you started your business as a rental, I think you have an advantage."