Experiential retail will get a digital facelift in the post-coronavirus world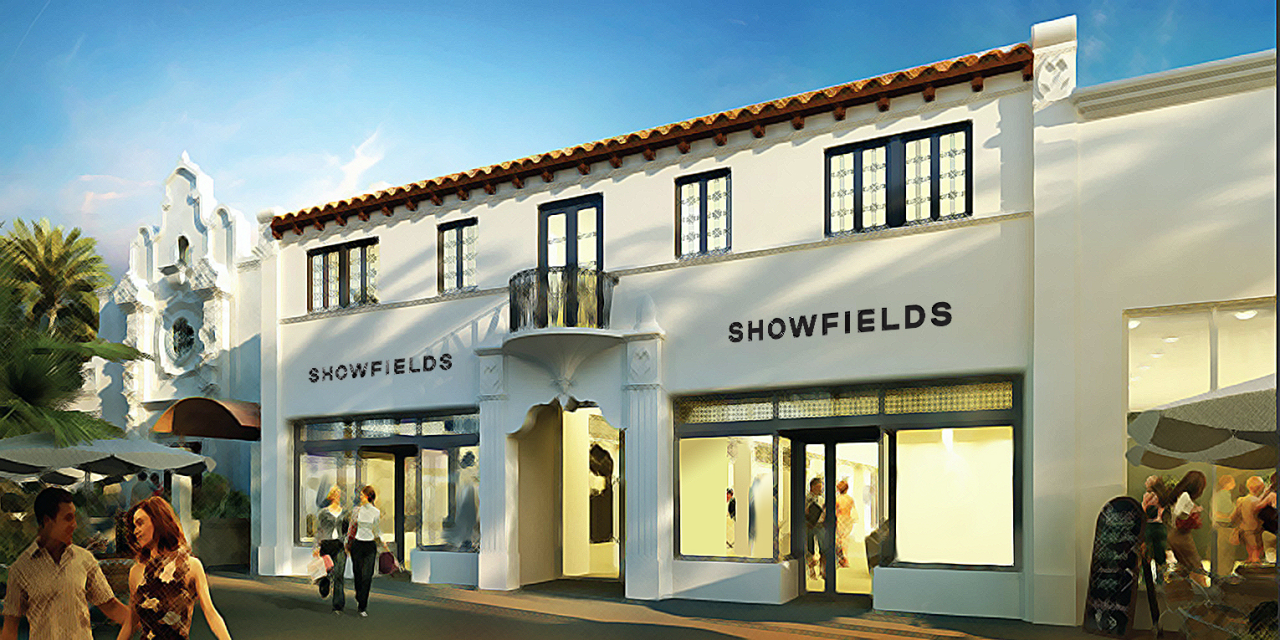 This story is part of Modern Retail's week-long editorial series looking at how brands and retailers are approaching store reopenings. The first installment inquired into what physical store reopenings would look like.
When Nordstrom opened its New York City flagship last October, it was the epitome of experiential retail. The seven-level store contained seven different bars and restaurants, a spa, a personal styling lounge, and lots of Instagrammable spots — like a Nike room covered in red velvet. The goal was clear: to get Nordstrom's most loyal customers to visit the store more often for a facial or a happy hour, which will lead them to spend more money.
Now, all of those experiential elements that were supposed to make the store a must-visit may deter customers. Shopping in the age of coronavirus means that customers want to get in and out of the store as quickly as possible, which is exactly the opposite of the kind of activity experiential retail is supposed to encourage. Nordstrom declined to comment on how it plans to reopen its New York City flagship, but instead directed Modern Retail to a 17-page guide on its website on how it will go about opening its stores. Restaurants will be reopened on a case by case basis. Customers are encouraged to sign up for virtual styling services, and when in-person styling is re-introduced, it will be contactless. Close contact services like bra fittings and beauty consultations may temporarily be unavailable.
"Our goal is still to make you feel good and look your best — but now with the twist of doing so at a safe distance," the guide states.
As people are hesitant about spending time in stores, retailers are now rethinking the purpose of experiential retail. The coronavirus has accelerated the shift of experiential retail to online. Virtual styling services — like the ones Nordstrom are offering — will become the new norm. The goal of experiential retail will still be to win over customers' loyalty and get them to spend more money with the brand — but not by getting them to spend more time in-store.
Going beyond events
Before the coronavirus outbreak, experiential retail was one of the most common buzzwords used by retail executives to describe the strategy of getting customers to come to a store while more and more people opted to shop online instead. In its most watered down form, experiential retail was viewed as simply adding an element or service that people were likely to visit more frequently than a clothing store. Experiential retail encompassed everything from Lululemon's new Chicago flagship store last July complete with a juice bar and workout classes, to something as simple as having a photo booth or hosting a wine tasting in-store.
"Everybody talked about [how] experiences were social currency," said Melissa Gonzalez, founder of Lionesque Group, a firm that specializes in experiential retail and pop-ups. "It was such an important thing to integrate into stores, as how were you going surprise and delight, how you were going to create this 'aha' moment that people wanted to share with their friends."
But now, shoppers are increasingly less likely to see any store events as a reason to leave the house. According to a May 5 survey of roughly 1,340 adults from financial services firm Bankrate, 43% of respondents said they expect to shop less at brick-and-mortar stores than they did before.  So, Gonzalez said, retailers need to think of digital, not events, as the means for experiential retail. By using digital services to make in-store shopping easier — and also assuage any fears about coming into contact with store employees — retailers can still build that emotional connection with shoppers that traditional experiential retail was supposed to do, Gonzalez argued.
Using digital to provide better service
Gonzalez provided the example of Chanel's Beauty Atelier store in Soho. The store was meant to be sort of a playground for beauty enthusiasts. There were different spaces throughout the store dedicated solely to testing out face cleansers, lipsticks and fragrances; customers were given the option to book a one-on-one consultation.
While that store remains closed thanks to New York City's stay at home order, customers can book a video chat consultation with one of Chanel's beauty specialists. Gonzalez said that specialists then email a recap of what they talked about with clients — with recommended products saved to a Chanel account, making it easier to find in the store next time.
"It's about how do we empower shoppers more… their phone is literally the remote control to chose your own adventure," Gonzalez said. "Maybe you are interacting with a QR code, and that leads you to an interactive landing page about a product."
Showfields, the self-described "most interesting store in the world," is trying to take a similar approach. Showfields is known for structuring its stores like museums, with each brand getting a section — rather than a shelf — in-store. This allows dedicated brand hosts to tell shoppers about the products.
Tal Zvi Nathanel, CEO of Showfields, said that right now, the company isn't sure exactly when it will reopen its New York City location. The company also has a new location in Miami that was originally set to open in June, but is now set to open in August. But when Showfields does reopen, it will encourage shoppers to download its app. Using NFC tags, Showfields' visitors can tap icons throughout the store to learn more about a brand, get a guided tour of the space, and checkout directly from their phone.
"It's almost like your magic wand in the space," Nathanel said.

The question though, is whether digital experiences will be enough to draw shoppers back in-stores — especially if their top concerns are safety and convenience. Gonzalez acknowledged that as retail stores start to reopen, shoppers will come back in waves, with many initially only willing to come back for curbside pickup.
The summer weather could also provide opportunity for retailers to experiment with outdoor activations, which may hep get people more comfortable thinking about shopping again. But those retailers who invest now in digital experiences, she said, may be better positioned to win over shoppers when they are ready to spend more time in stores again, even if that is months away.
"What people are trying to do is, [think] about what is going to happen in the next 12, 18 months. How are consumer behaviors being forever shifted through the digitization of commerce, and how do we effectively intertwine digital and physical in-stores?" Gonzalez said.