Unpacked
// December 11, 2020 ■ 7 min read
Explainer: The high-profile 2021 bills that may change Amazon's business model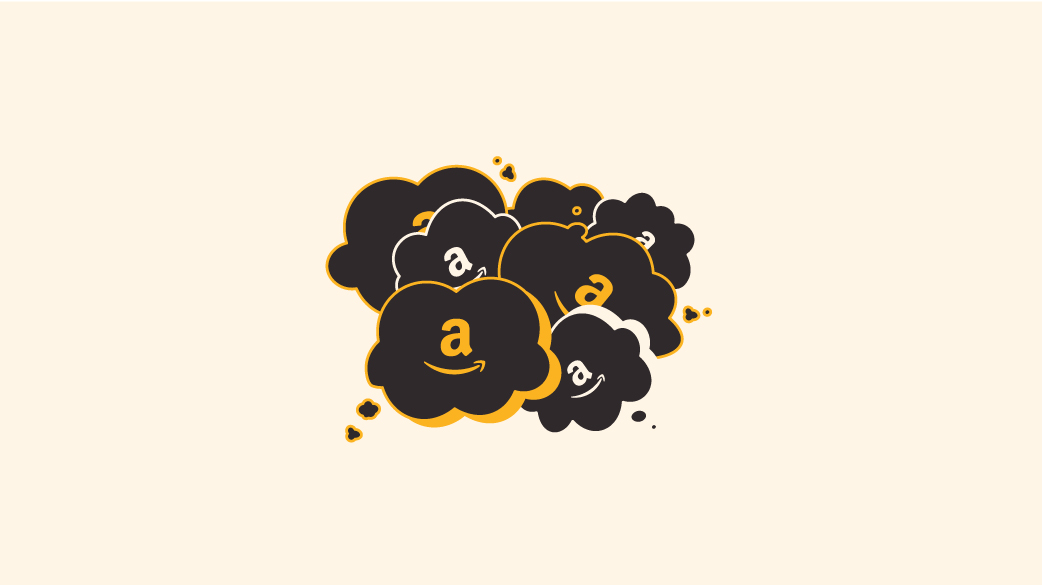 Ivy Liu
This coming year might be when Amazon has to face serious product liability legislation.
Courts have almost never found e-commerce platforms like Amazon liable for defective or counterfeit products sold through third-party sellers. Players like Amazon, eBay, Etsy and others have claimed they are only platforms — thus moving potential blame for faulty products to the sellers these platforms host. Yet those protections might start to come with extra strings attached — if they continue at all.
A September court decision declared that Amazon was in fact responsible for a defective laptop battery sold by a third party on its site, in large part because Amazon warehoused and packaged that product through its Fulfillment by Amazon network. In October, the White House called for stronger anti-counterfeit legislation against e-commerce companies. And that is giving new momentum to a series of congressional and state bills that, although they all died this year, seem poised to return in 2021.
Here's a look at the potential upcoming legislation aimed directly at Amazon and its growing digital commerce dominance.
What are these new bills?
In Congress, two bills in particular are catching experts' eyes. Both want to crack down on counterfeiting across e-commerce stores, and they require companies like Amazon to do extra vetting of their sellers in order to avoid liability. "These bills have garnered bipartisan support, and it's a very volatile time in our politics these days, and maybe this is something both sides of the aisle can agree on," said Angela M. He, an attorney at Sideman & Bancroft who represents brands against counterfeiters.
Introduced to Congress in March, SHOP SAFE would require Amazon, eBay and others to implement stricter anti-counterfeiting measures.
Under SHOP Safe, if e-commerce platforms want to avoid accountability for faulty products sold on their platforms, they have to first take proactive steps to combat them. That includes actively verifying the address, name, contact info and source of goods for every seller, requiring that sellers consent to U.S. jurisdiction should a lawsuit arise, permanently banning any seller that has sold counterfeits on three or more occasions and ensuring that the listed images for each product is accurate, among other requirements.
Another Congressional bill called the INFORM Consumers Act adds to some of the transparency requirements in SHOP SAFE, with a bit more specificity. Under INFORM, any seller that has made over 200 product sales — or brought in more than $5,000 in overall revenue — in a 12-month period is required to share proof of identity with the e-commerce platforms they use. And considering only 15% of Amazon sellers make less than $500 a month, that means the law will apply to virtually all sellers on Amazon.
The oddest case — and the bill with maybe the greatest likelihood to pass — is a consumer bill in California called AB 3263 that its proponents claim would hold e-commerce companies liable for defective products sold on their stores — just the way physical retailers are. The bill would effectively end the ability of e-commerce sites to claim they're neutral platforms; they could be sued if a third-party product proves to be dangerous. (The bill, however, was written incredibly broadly, such that even websites selling ads could become liable.)
Amazon initially opposed the bill out of fear that it would be specifically targeted. But when the bill's authors agreed that the bill would cover not just Amazon but also its competitors, Amazon reversed itself, throwing its support behind AB 3262.
That's likely because Amazon may see the writing on the wall when it comes to product liability. As Modern Retail has written before, Amazon is uniquely vulnerable to claims that it is, in fact, the liable seller of a given product. That's because its fulfillment network is so vast. Some lawmakers claim that cases where Amazon handles the storage, shipping and packaging of a product make it the true seller.
Etsy interpreted that switch as a callous move to crush competition. After Amazon decided to endorse the bill, CEO Josh Silverman said Amazon was "taking bold steps to wipe out its competitors by promoting complex, hard-to-comply-with legislation that only they can afford to absorb." Amazon can afford to deal with the occasional product liability lawsuit and settlement; other platforms without deep pockets cannot.
Can these bills pass in 2021?
All three bills have either stalled or died in session this year, but they seem likely to make a reappearance in 2021. In particular, "there's a good chance of the California bill to regulate Amazon being reintroduced," said Eric Goldman, a law professor at Santa Clara University — especially given that the biggest e-commerce company has now backed it.
If these bills do re-emerge, it's hard to measure the chances of any actually passing. But e-commerce platforms have certainly already changed their behavior, possibly in a bid to shield themselves from the worst of the legislation. For example, when the INFORM Consumers Act was introduced in March, it demanded that Amazon be more transparent about who its sellers are. One of its co-sponsors, Senator Dick Durbin (D-IL), noted that "consumers should be provided with basic identifying information about those who sell consumer products online." At that point, sellers on Amazon could be fully anonymous in most global jurisdictions (including the U.S.). But by the start of September, Amazon introduced a new policy in the U.S. that required each seller to publish their business name and their address on the site.
Those new rules, as He pointed out in an article she co-wrote, do not go nearly as far as INFORM or SHOP SAFE. Amazon has yet to make changes, for instance, around the more cumbersome demands — like a rule that requires products be photo-matched or the demands that sellers be permanently booted if they violate counterfeit rules three times.
"In practice we've seen that these sellers are still using illegitimate addresses. It's unclear how Amazon is vetting this information and ensuring that this information is legitimate," He told Modern Retail. In reference to the two federal bills, she said, "that's why this intervention is so timely."
In another possible bid to shield itself from regulation, Amazon has joined a number of high-profile lawsuits this year. Just in the last month, it sued two TikTokers and 11 sellers for peddling faulty products and joined YETI to sue vendors who were importing fake YETI products. That's a significant shift from recent years, when big-name brands like Birkenstock and later Nike ditched the e-commerce giant because of the proliferation of counterfeit products on its site. In June, shortly after the introduction of the SHOP Safe Act, Amazon also unveiled a new team of sleuths and former prosecutors it dubbed the Counterfeit Crimes Unit, with the sole mission of weeding out sellers who were hawking illegal fake goods.
Those are high-profile changes — but according to He, who monitors counterfeiting on Amazon, "We're not seeing much difference day to day."
Goldman said that it's not uncommon to see companies like this self-regulate to insulate themselves from legislation. "Even when a bill doesn't pass, the potentially regulated industry players pay very close attention to what the members of Congress are thinking. They look for ways to forestall the litigation by making similar changes," he said.
Although Amazon is the biggest player in the e-commerce space, it isn't the only company impacted by these laws — and it also isn't the only one preparing for them. In October, eBay offered to authenticate all sneakers sold for more than $100 on its site, part of an effort to crack down on counterfeit shoes on the platform. That followed a similar move to authenticate watches sold for more than $2,000.
Those changes might be smaller than the bills are demanding — but the defensive moves suggest that, even if new legislation doesn't pass on a national or state level, Amazon, eBay and others will have a hard time hand-waving away the liability question next year.