Explainer: What are nano-fulfillment centers?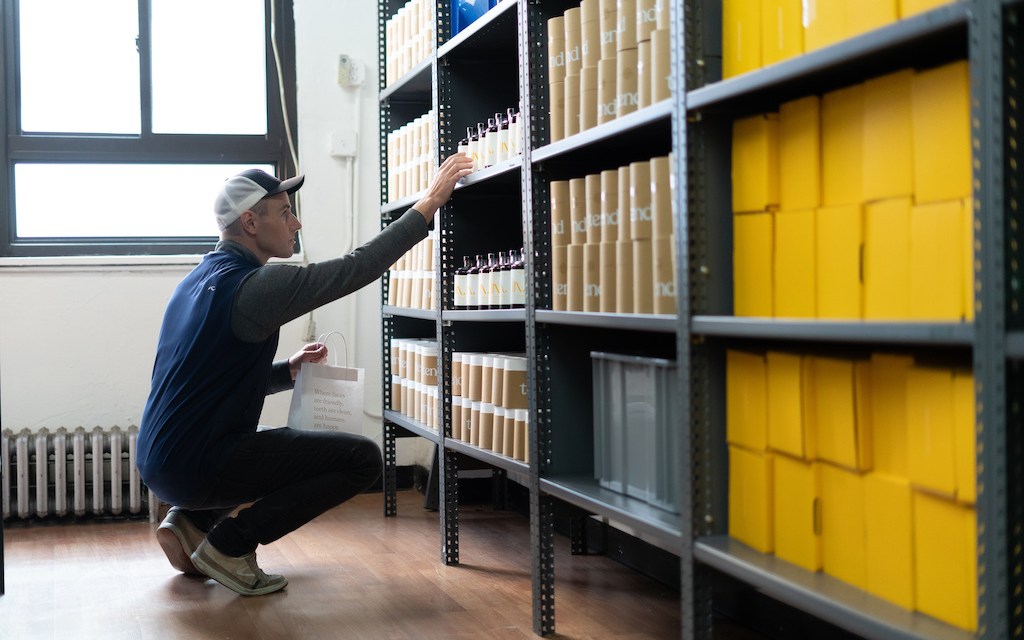 Thanks to Amazon, shoppers now expect their items to arrive within two or even one days. To compete, brands are turning to nano fulfillment, or micro-fulfillment warehouses to solve the last mile problem and cater to buyers' habits.
Unlike multi-million square foot warehouses, these centers are typically located in much-smaller spaces within cities, averaging about 10,000 square feet. Examples include platforms like Fabric, which builds automated micro-fulfillment centers for retail clients, with a focus on grocery chains.
By instantly routing orders based on addresses, packages can be picked, packed and delivered couriers within hours. These centers also allow retailers to access data points, such as the region's past order sizes and projections. To plan for fast delivery demand, brands use the analytics to optimize the merchandise sales at these spaces. 
How do brands use nano-fulfillment?
The "old world" system of doing distribution is a huge cost of storage, with the locations being remote in the middle of the country. To pack and ship an item on the same day to the coasts quickly gets very expensive, said Ben Jones, CEO of micro warehouse platform Ohi, which supports DTC brands direct-to-consumer like Thousand Fell, Loli Beauty and Haus.
Since it's no longer just about free shipping, but ultra fast shipping, Jones explained "it's difficult to provide the option at an affordable cost using the traditional centralized warehouse system." 
Ohi's micro centers, which enable 2-hour delivery in New York, Los Angeles and San Francisco, have a different model from traditional warehouses. While warehousing is typically considered a cost of sold inventory, most of Ohi's brands account for it out of their marketing budget due to the revenue it helps bring in. The ability to offer same-day, or even hourly, delivery is a major marketing solution on a brand's landing page. "Our data shows those offering same day shipping boosts conversion by 8% and a 34% increase in basket size across all brands," Jones said.
Can this help during the current crisis?
Even before coronavirus' outbreak, nano-distribution has had relevance for some time. This is especially true when it comes to helping during specific sales periods or densely-populated locations, said Jamie Saucedo, vp of business operations at PFS, an end-to-end fulfillment provider for beauty and apparel retailers. 
In the past couple of years, they've been a go-to resource not just for emerging brands, but large retailers using them as a pop-up solution for market redundancy. For example, during the busy holiday periods when companies extend their fulfillment network's tech to assure business continuity.
But now that Amazon is cutting down on deliveries, can these be more useful?
Typically customers turn to Amazon for quick shipping during emergencies, but with its shift away from delivering "non-essential products," there's an opportunity for brands to go full direct to consumers.
"In the current environment, we're leveraging that same process to help brands get closer to their final delivery location," said Saucedo. This includes support for retailers by providing constant communication regarding orders. 
Since brick and mortar shutdowns began, PFS has moved to open pop up centers for clients within a week's timeline across North America. "Consumers are purchasing for the comfort of having things," she explained, so the ability to be closer to the consumer makes a big difference for e-commerce margins.