Foot Locker's renewed focus on apparel is driven by data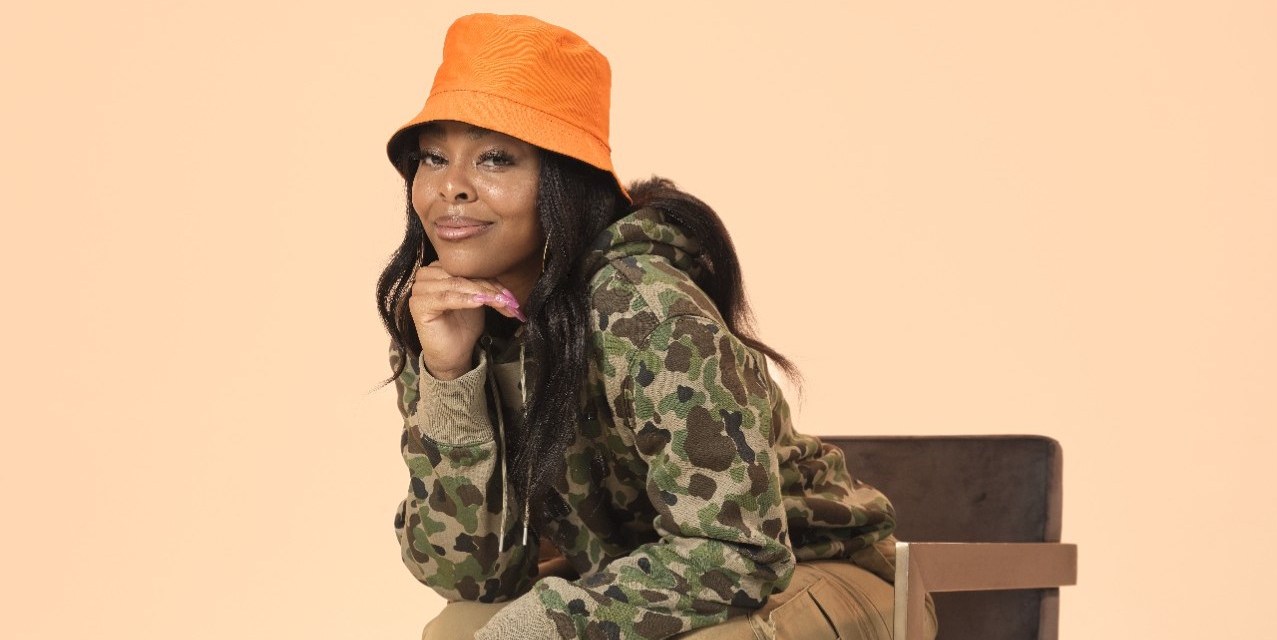 Foot Locker
Foot Locker is leveraging loyalty program data, hyper-localized merchandising and strategic acquisitions to shape its evolving apparel range.
Despite its core category of sneakers, the retailer is betting on clothing to broaden its customer base after witnessing signs of growth in the category. On its second quarter earnings call, Foot Locker said its apparel business increased double-digits year-over year, driven by gains of over 20% in the men's, women's and kids segments. With this, Foot Locker is both launching its own private labels and collections — as well as using its acquisitions as another way to further grow its apparel business.
Foot Locker is marching into the holidays with its first private label in roughly three years, LCKR. The apparel line features the type of cozy basics — hoodies and sweat pants — that became stay-at-home staples for many during the pandemic. LCKR showcases Foot Locker's increasing efforts to expand its apparel range. Other recent initiatives include capsule collections, community-centric curation and a focus on data-driven merchandising, Bryon Milburn, svp and general manager, told Modern Retail.
"We took a look at the strategy and decided now is the best time to launch a private line," he said. "We wanted to appeal to a range of customers, and be more authentic and inclusive."
A focus on owned brands and collections
Over the last year, Foot Locker has been expanding its apparel output. It launched a capsule collection of basketball court-inspired clothing from Melody Ehsani, the company's first women's creative director, in the second quarter. The retailer is now preparing to release two more of her collections by the end of this year. Milburn said Ehsani's debut range "sold incredibly well," adding "she is a huge asset to our company." 
Foot Locker also intends to double down on the LCKR collection, which first launched on October 20th. The plan is to expand the private label to offer a women's range in the fourth quarter. Foot Locker's focus on apparel comes on the heels of subsidiary Eastbay's private label launch, which will be sold across its parent's various banners and online.
Across its proprietary apparel, Foot Locker is tapping into consumer insights to craft its clothing strategy. That includes data from the 25 million members signed up to its FLX loyalty program. The company previously revealed that these frequent customers spend over 75% more than non-members as their average order values were around 10% higher. Along with its internal data, FLX is where the company gets the bulk of its information from, Milburn said. In addition, it holds forums with sneakerheads to get their expert feedback on its latest products.
Owned brands are a tried and tested tactic in retail, according to Chelsea Gross, a retail analyst at Gartner. "They are a margin play. Retailers don't pay as much for marketing and control the full supply chain." Based on first impressions, Gross said the LCKR range "lacked depth," but may have got its price point right. The range, which also includes cargo pants and track jackets, costs between $40 to $75.
The company's reliance on third-party brands should not impede it from developing its private label offering over time, Gross added. Rival JD Sports has dozens of own brands under its umbrella including Pink Soda activewear for women and Supply & Demand for men. It started wholesaling the labels to other retailers in 2019 and claims they help "to ensure [it] is not overly reliant on a small number of athletic" vendors.
Using acquisition and partnerships to grow
Foot Locker's acquisitions and startup investments also play a role in its rejuvenated apparel play. In August, it announced plans to acquire two shoe retailers for $1.1 billion to enlarge its presence outside of malls and in Asia. One of those deals was for Atmos, a Japanese retailer that generates roughly 60% of its sales online, offering Foot Locker access to even more data on a regional market that holds sway over streetwear. The company caters to women with a premium apparel and footwear range featuring established and emerging brands. Foot Locker also snapped up WSS at the same time, adding that the U.S. retailer had built a strong business through its focus on the Hispanic customer.
The company's investments in startups — like streetwear resale marketplace GOAT and livestream shopping app NTWRK — offer a window into trending sneakers and help it to launch brands, respectively, Milburn said. Foot Locker has tapped NTWRK to produce select product campaigns, he added.
In the immediate future, the plan is to continue to work with key vendors Nike, Adidas, Puma and Vans, and to partner with outdoor apparel brands like North Face from a seasonal perspective. Foot Locker has also brought in new brands, such as underwear company Ethika, to expand its reach into new categories.
"We live in a casualized society," Milburn said of the sneaking influence of comfort wear on more aspects of everyday style. "Our job is to excite consumers and get new offerings, whether basics or more fashion forward items."