Forever 21's problems indicate a bigger crunch for traditional fast-fashion retailers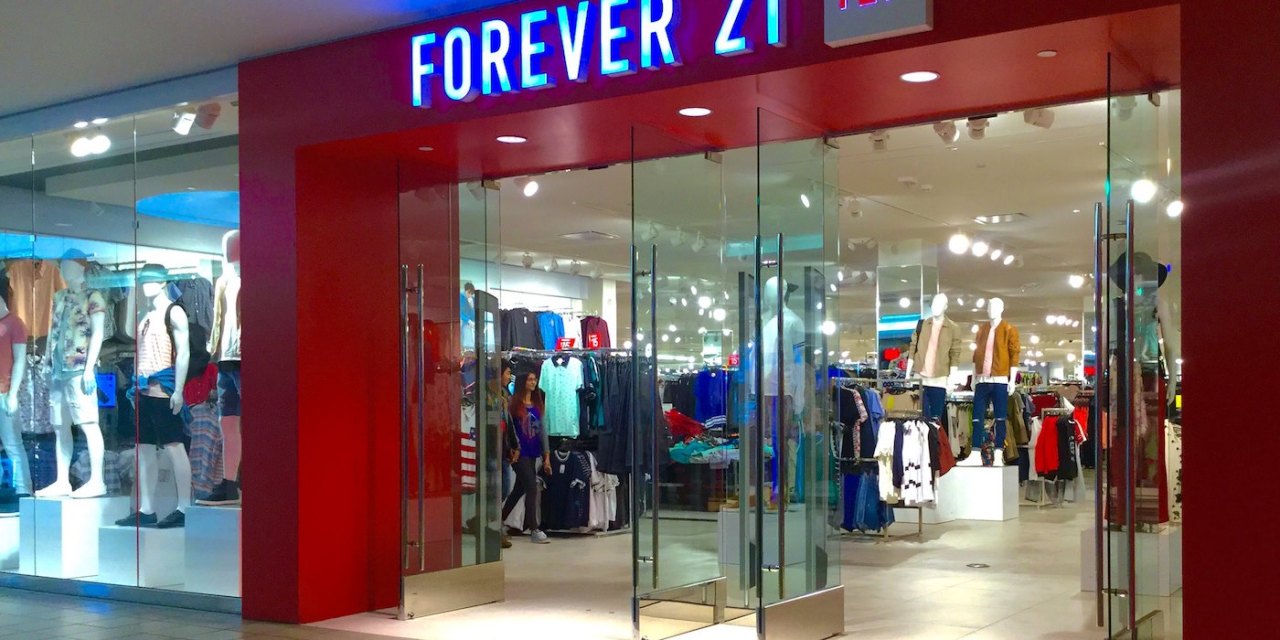 Fast-fashion retailer Forever 21 continues to explore restructuring options, the Wall Street Journal reported on Tuesday. The company is reportedly looking for help getting out of some store leases, as well as getting a new loan, in an effort to avoid filing for bankruptcy.
Forever 21's trouble stems from its large-format store strategy: As of last year, Forever 21 has more than 815 stores in 57 countries. Its expensive international operational business has been a suck on resources, according to employees, and in the U.S., Forever 21's stores are largely mall-bound: Mall retail group Macerich said that Forever 21 was its second-largest tenant in 2018, accounting for 2.5% of real estate. In 2017, even as big, sprawling stores and malls were facing restructuring and closures, rather than open smaller-format stores, Forever 21 instead doubled down on retail by opening a series of F21 Red Stores. These stores offer even cheaper prices than Forever 21, which sells $5 T-shirts and $15 jeans.
As a retailer targeted teens, Forever 21 faces stiff competition as bankruptcy has rattled the category. Stores like Aeropostale, Rue21, Charlotte Russe and American Apparel have filed for bankruptcy in the last five years, while stores like Abercrombie & Fitch continue to struggle. But Forever 21's specialty — fast, disposable fashion released on a seemingly never-ending cadence — has helped to protect it. Middle-of-the-road retail has been susceptible to being squeezed out as customers skew to the high and low ends of fashion's totem pole.
But as online fashion retailers like Fashion Nova, Boohoo and Asos up the cadence of merchandise production, the category's offline-based stalwarts are starting to feel the heat.
H&M's earnings have declined for seven straight quarters, and the company is looking to store closures, cutting back on the free delivery options offered to loyalty program members, and discounting clothing earlier so it can stop relying on huge, last-minute markdowns to clear inventory to return to profitability. Inditex, the parent company of fast fashion brand Zara, did report sales growth of 7% during its most recent earnings, but that's slower than the sales growth reported last year.
Forever 21's also failed to make inroads in other markets that are proving popular among other apparel companies, like China — earlier this year, it shut down its China website, Tmall, and JD.com stores. Women's Wear Daily reported at the time that Forever 21 failed to take some of the most basic steps necessary for a retailer to succeed in a new market, like offering clothes in sizes that were tailored for the Chinese consumer, and using Chinese models.
Forever 21 has tried to jump on some retail trends in the past year, like investing in visual search and a fashion subscription startup. But for a company specializing in fast fashion, which is becoming an increasingly nimble, online business, a bloated store network is a hard ship to steer.
Photo by Mike Mozart on Flickr