Ghost kitchen provider Reef is launching its own app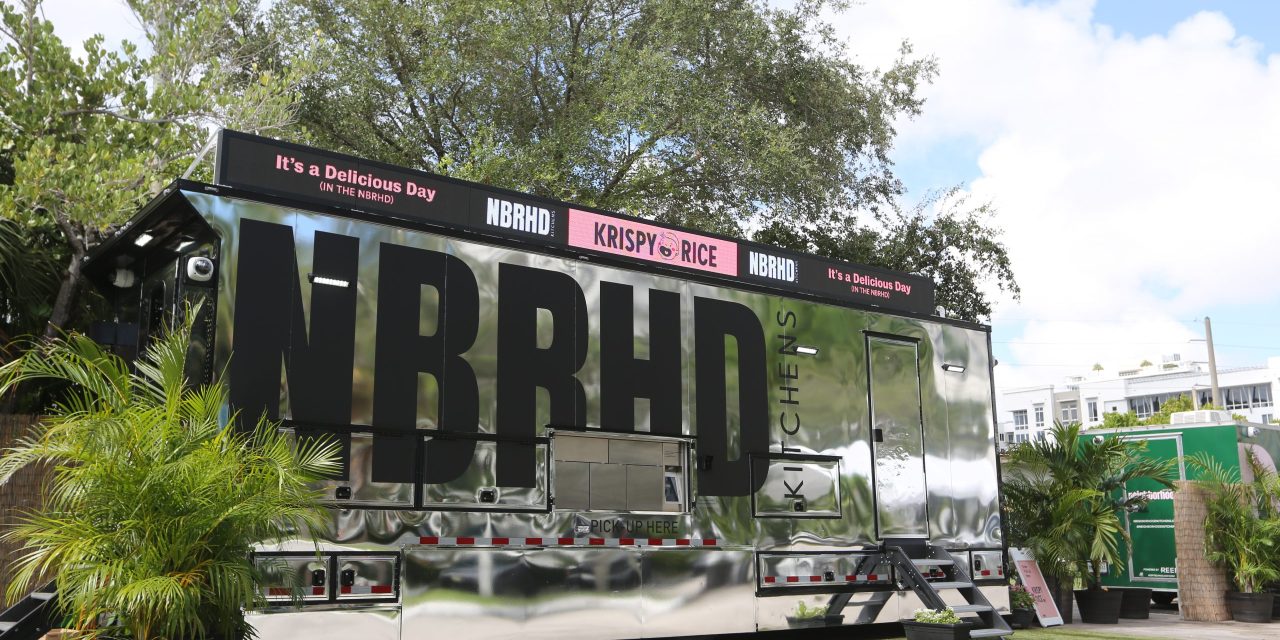 via Reef
Ghost kitchen provider Reef is trying to take distribution into its own hands.
The SoftBank-backed startup announced today that it's launching a consumer-facing app. This first test will start out in Miami, where Reef is based, and the company said — depending on how the program develops — it may expand it elsewhere. The app will feature all of the locally available digital restaurants, including delivery-only brands like Burgerfi and Man vs Fries. Customers can also use the app to buy ice cream and other grocery items that Reef currently offers.
Reef is part of a growing — and highly capitalized — group of ghost kitchen providers.  Currently, Reef has 300 delivery-only kitchens, up from 50 in February of 2020. The company, which raised $700 million last November, operates in the U.S., U.K., Canada and (as of two weeks ago) Dubai. This app is an attempt for Reef to control more of the experience itself, often using a delivery fleet that Reef also owns.
With this launch, Reef is trying to make sure it can make good on its promise of fast delivery. "It's about being able to work with logistics in such a way that we can reach that expectation of retail [delivery] in 10 [minutes] and food in 30 [minutes]," said Michael Collins, Reef's svp of development.
Right now, there are a number of big ghost kitchen players — including Kitchen United, CloudKitchens and Zuul Kitchens. They all have their unique business model.
Reef's angle on the business revolves around under-utilized parking lot spaces. The company inks deals with landlords and developers to utilize parts of those areas to house a variety of services in small buildings — including ghost kitchens that, for the most part, are available for delivery or pickup through a variety of delivery apps, including DoorDash and Uber Eats. Other services Reef plans on offering through its parking lot areas include healthcare clinics and logistics services.
Kitchen United focuses on building kitchen centers that are anchored by bigger names, like Wetzel's Pretzels and Halal Guys, as well as local chains. Zuul, meanwhile, is focusing on white labeling its ghost kitchen services and brands to large businesses like office buildings.
There are a few driving factors behind all of these endeavors: increasing margins and relying less on third-parties. Right now, most ghost kitchens rely predominately on services like DoorDash and Uber Eats for distribution and marketing. Data from Edison Trends showed that the marketshare for most major delivery platforms is still increasing 2021, following period of explosive growth in 2020. For example, during the week of April 26, weekly spend (which Edison described as the average amount of money spent on a given delivery platform) on DoorDash went up by 53% compared to mid-2020. Uber Eats experienced growth of 20%.
"Delivery platforms figured out how to make an efficient — maybe not profitable, but efficient — delivery with consumers [thanks to] the variety," Edison Trends co-founder Hetal Pandya told Modern Retail earlier this year. "They also figured out that they have a value proposition beyond just the pandemic."
The Reef pilot is a way to figure out if it's possible to build a distribution model that relies less on third-parties. "We love working with our delivery partners," said Collins. For now, the focus is on learning what works in Miami and what doesn't.
In the future, however, he added that Reef is always looking for new ways to own as much of the process as possible. "We've always planned to bring the delivery part of the process in-house," he said. "We want the experience to be as convenient as possible."