Gravity Blankets partners with Target to expand its brick and mortar presence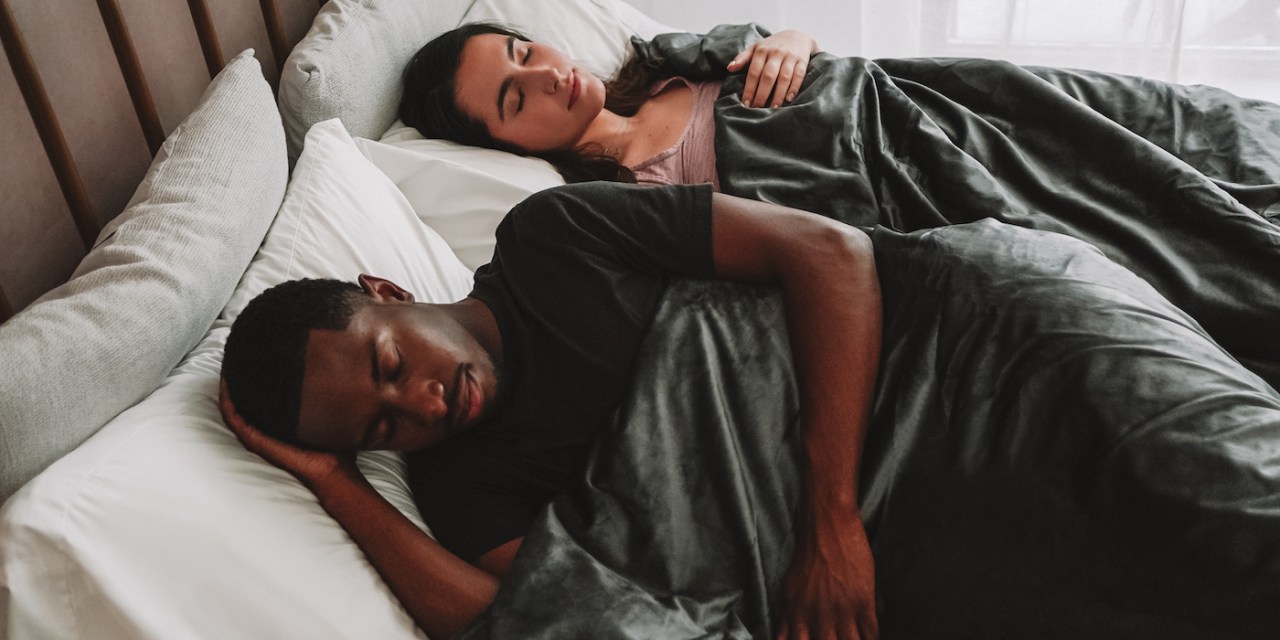 Since launching in 2017, Gravity Products, the parent company behind the weighted Gravity Blankets, has quickly diversified its reach beyond its own website. Now the brand is making a big plunge into big box stores.
The company is announcing its biggest brick and mortar partnership to-date; Gravity will start selling in 900 Target stores, as well as through the big-box retailers' website. With this, Gravity will be selling four items: a new line called Z by Gravity, which will cost less than the other blanket lines on Gravity's website. For example, a single, 15 pound weighted blanket through the Z line will cost $99, while the same size of the marquee Gravity Blanket costs $189.
Compared to other direct-to-consumer brands that wait several years before launching with a single wholesale partner, Gravity has been quick to expand its reach. Last year, the company did just under $20 million in revenue and was profitable, selling its products through Amazon, Macy's and Bloomingdale's third-party marketplaces, as well as in 35 Bloomingdale's stores. Increasingly, brands that started direct-to-consumer are finding that they need to start selling wholesale as well in order to maintain revenue growth year-after-year. And, as they are expanding their wholesale reach, they're also looking to grow their product assortment to offer something unique to each wholesale partner.
"I think we are hitting a point of saturation on the number of direct brands that can be out there," CEO Mike Grillo said, referring to the fact that he believes consumers are only willing to shop from a certain number of brands' websites. In 2020, Gravity also started selling its weighted sleep mask in 3,000 CVS stores, and this spring participated in Kohl's "Curated by Kohl's" program, which displays a selection of products, which are rotated out on a quarterly basis, from digitally-native brands in select stores.
"We've always thought about making sure that Gravity and our product line could be really accessible to all customers, to folks that shop mostly higher end and online, and to folks in the Midwest buying at big-box like Walmart and Target," said Grillo, in explaining how the company thinks about which new wholesale partners to choose.
That gives Gravity Blankets a few different levers to pull when it has new product releases. For example, when it released a weighted robe at the end of August with fashion designer and founder of Modernist Studios, Ron Chereskin, Gravity decided to make them available for sale not only through its own website, but also through Macy's and Bloomingdale's. At $130, the weighted robe was geared towards a higher-end consumer, like the ones who shop at Macy's and Bloomingdale's.
This is increasingly becoming standard course for growing DTC companies. "It's important to have product differentiation across channels and in some cases across retailers," said Jaime Schmidt, co-founder of early and seed stage firm Color. "With high-volume partners, exclusive offerings could strengthen the relationship and help secure preferential treatment like ideal shelf placement." Schmidt, also the founder of Schmidt's Naturals, said that exclusive offerings could include, "generous promotional plans, in-store sampling and giveaways, or rotation of seasonal offerings," not just entirely new products.
Grillo said that Gravity Blankets first started talking to Target 18 months ago. Right now, the vast majority of Gravity Blankets' customers are still on the coasts, and Grillo said what excited him about the Target partnership is the ability to reach more customers in Middle America.
There are some tradeoffs — especially for an online brand that relies on data for customer acquisition. For example, Gravity won't be getting as detailed age and demographic data on the customers who buy Gravity's products through Target compared to the intel it would collect from its own website. "But the mix of what we know about our customer online, and what we are going to be getting from the retailers in terms of the regional and geographic splits, I think it can create a really compelling picture of what the future state of our customer base looks like," Grillo said.
As of now, Grillo said that the vast majority of Gravity's sales still come through e-commerce. "I would like to get to a place where we are more reflective of the general shopping behavior," wherein close to a majority of Gravity's sales comes from brick-and-mortar, he added.
"We want to change as the consumer shopping behavior changes — I don't think you'll ever see in-store go away," Grillo said.