Why DTC brand Grayson is launching with wholesale partnerships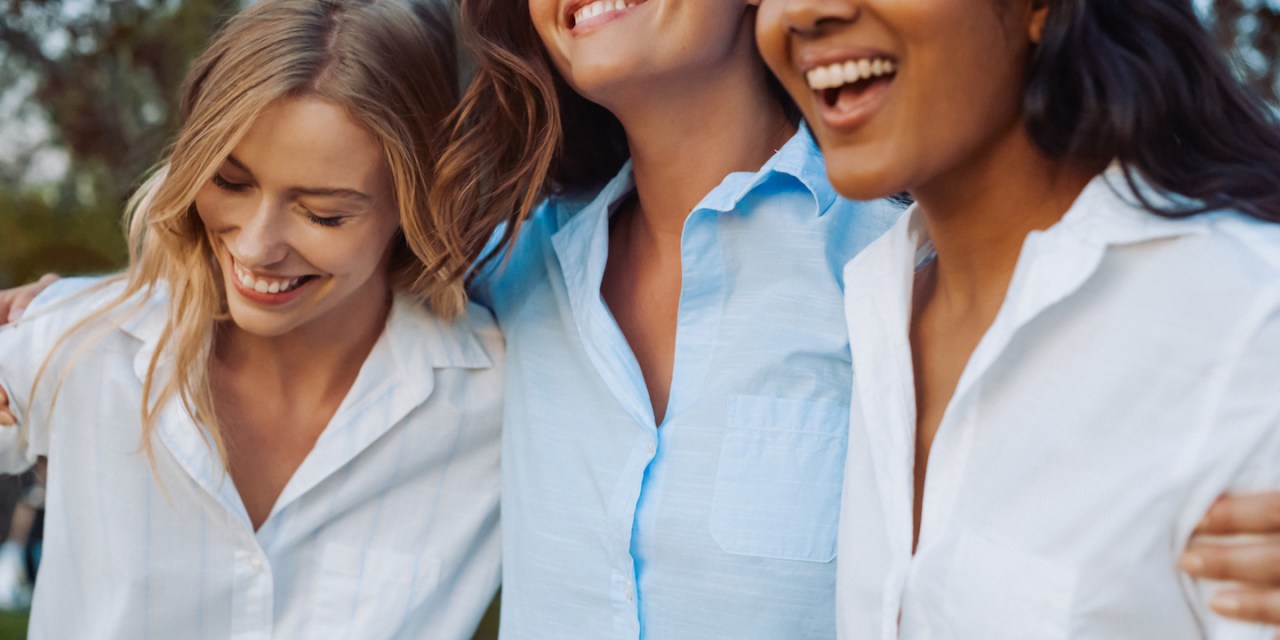 Grayson, a direct-to-consumer women's button-up brand, is launching on Thursday with a different go-to-market strategy than many other DTC brands: it's launching its wholesale partnerships at the same time as its online store.
Nordstrom and Anthropologie will each carry Grayson shirts at roughly a dozen of their stores at the same time the brand starts selling through its e-commerce store. Founder Audrey McLoghlin is trying to position Grayson as a hybrid DTC-wholesale business, rather than a DTC business with wholesale partnerships tacked on as an afterthought.
"The reason we want to be DTC and retail at the same time is to ultimately allow the end customer to touch and feel the product, and to be able to connect with their favorite associate who will be able to tell them, 'Hey, we have this new brand in, I really want you to be able to try it,' and really get that tactile experience that you can't get with DTC," McLoghlin said. 
Grayson is launching wholesale and DTC channels simultaneously because while brands have the benefit of being able to speak directly to the customer through DTC, wholesale has the benefit of introducing customers to new brands in a familiar setting. And, as the cost of advertising is rising in mediums that DTC companies have traditionally turned to, like Facebook, they're finding that it's harder to win over new customers online than it used to be.
It's a departure from the typical direct-to-consumer brand formula, which usually includes fast online growth backed by VC dollars and a later shift into physical stores and wholesale retail. McLoghlin has no desire to shoot for the hockey-stick-like growth that iconic DTC brands like Warby Parker and Casper have. And she doesn't have to — McLoghlin didn't have to take on any outside investment for Grayson and has no plans to do so in the future. Of the hundreds of millions that venture capitalists have poured into DTC companies, she says that "that is bananas," and doesn't believe that will last long term.
Additionally, McLoghlin believes it's "borderline impossible," for DTC brands to add a wholesale partnership later on "unless their margin structure is set up to be able to do it [from the beginning]."
Web Smith, the former chief marketing officer and co-founder of menswear DTC brand Mizzen + Main, said that he doesn't think it's impossible to work in wholesale partnerships later on. But the risk is that if a DTC brand waits too long to pursue wholesale partnerships, those retailers sign deals with competitors, making them "less likely to pursue retail partnerships in that category."
McLoghlin has experience with the hybrid model, as she's the founder of Frank & Eileen, another women's button-up brand and the parent company of Grayson. Frank & Eileen's button-ups range from $200 to $300, while Grayson's will range from $128 to $138. Frank & Eileen started as a purely wholesale brand 10 years ago, selling at Neiman Marcus. McLoghlin then "started making a real commitment" to DTC three years ago, and now 50 percent of the brand's sales come from DTC, while 50 percent come from wholesale. She's also aiming for a 50-50 split between wholesale and DTC sales with Grayson.
McLoghlin said that one of the biggest challenges for her in adding a DTC channel for Frank & Eileen was adjusting to the different level of creative assets required for DTC. In wholesale, she said, the "store is telling your story," so you have to produce very little creative. DTC requires different copy for email marketing or social media blasts, both of which are platforms that essentially require daily refreshing. McLoghlin said she's had to do "very little" social media marketing for Frank & Eileen, so she partnered with Red Antler, which specializes in DTC branding, prior to the launch of Grayson to shape the company's messaging.
Even for the DTC companies who figure out their margin structure and have a sufficient creative team, there are downsides to wholesale. As Digiday's sister site Glossy reported, sometimes wholesale partners push DTC companies to sell in more stores than they can manage. Richie Siegel, the co-founder and lead analyst of consumer advisory firm Loose Threads, also said in an email that it can be hard for DTC brands — who are used to working on their own schedules — to adjust to the wholesale calendar.
"The more a brand optimizes for wholesale, and the less power it has when it is small, the less fluid and modern it will be under the hood, and it can run into the same challenges many traditional brands are running into with excess inventory and lots of debt," Siegel said.
For McLoghlin, the lesson she wants other aspiring founders to take away from Grayson is that "there's the wholesale world and there's the DTC world," — and that brands need to master the skills needed for both worlds. 
"All all these people are coming out and saying, 'We're DTC only, we'll never sell wholesale, we're purist.' …  They didn't think about the future of what they might need," McLoghlin said.
—
Sign up for the Modern Retail Briefing to get retail news, analysis and insight delivered to your inbox every morning.